HydraFacial
Offered at our convenient location in San Antonio, TX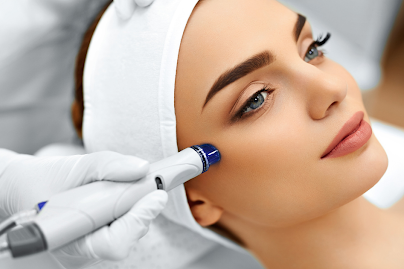 HydraFacial is a facial cleansing and nourishing treatment that brings out vibrant, healthy, beautiful skin. The treatment uses Vortex-fusion suction technology and revitalizing serums to gently clean, exfoliate, and hydrate the skin in four simple steps.[1]
Patients feel and see the immediate results: smooth, clear, and glowing skin. Best of all, the procedure does not require any downtime or discomfort! Dr. Wendie Grunberg and the skin rejuvenation team at Alluring Aesthetics in San Antonio, TX are here to transform your skin, and restore a dewy, healthy sheen. Make time for a consultation at our offices or contact us at (210) 714-5390.
About
Higher demand for skin rejuvenation procedures has led to a steady surge in skin procedures in the past decade. In 2013, American dermatologic surgeons performed over 9.5 million treatments. [2] This higher demand has resulted in the exploration of new skin regeneration methods that provide patients with a pleasant experience, faster healing, minimal pain, and lower recovery times than past methods. One of those advancements is HydraFacial. Also known as hydradermabrasion, the process works similarly to microdermabrasion. However, instead of using an abrasive surface to smooth the skin like with microdermabrasion, hydradermabrasion uses a combination of suction power and hydrating serums to remove debris and skin cells in an easy four-step process. [1][3] First, dead skin and debris are gently suctioned away using a wand-like device. Next, a nutrient-rich serum is applied to loosen up pores and debris deep into the skin. These impurities are then removed through gentle vacuum suction. [3] Finally, the wand applies a hydrating serum formulated cleansing, extraction, and exfoliation of the skin. In under 30 minutes, patients will have smooth, clear skin. 
Benefits
Your HydraFacial procedure vastly improves overall skin texture, tone, and appearance. The deep cleansing facial offers patients a comfortable experience in cleaning pores and removing impurities. Here's what it can also do:
Reduces fine lines and wrinkles
Eliminates acne, blackheads, and pores
Evens out skin tone
Cleans pores
Safe for all skin types and tones
Quick, non-invasive procedure
No downtime or recovery needed
Ideal Candidates
The gentle formula and cleansing technique of a HydraFacial makes this treatment suitable for everyone. Patients with all types of skin tones and textures have benefitted from this treatment. Ideal candidates are those simply looking to correct uneven skin tone, acne, and signs of aging. However, it should be noted, patients with certain skin conditions such as rosacea, active rashes, and sunburns should hold off on treatment until their symptoms clear.
To learn how a HyrdaFacial treatment can benefit you, schedule an appointment with Dr. Grunberg at Alluring Aesthetics. You can also call us at (210) 714-5390.
Personal Consultation
Alluring Aesthetics in San Antonio, TX is a cosmetic surgical center that provides a full suite of body and skincare rejuvenation treatments. Dr. Grunberg's passion for body contouring leads to excellent results for each patient. Her and her staff are dedicated to helping all parents look and feel their best.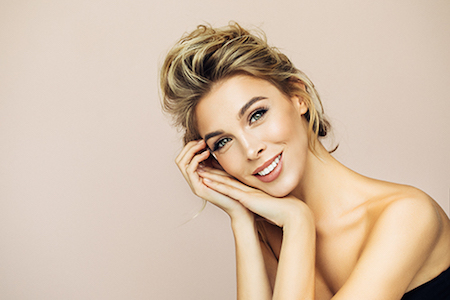 Your initial consultation will take place inside our tranquil offices in the northern part of San Antonio. This discussion is for you to talk about your intended results and for us to understand how we can help. Then, we'll examine your skin and the specific areas of concern. After developing your plan, we will go over how a HydraFacial will promote clear, brighter, healthier skin. Finally, just before you go, we'll give you a small list of instructions for you to follow between your treatments.
Consult with the exemplary staff of Alluring Aesthetics to see how you can benefit from a HydraFacial experience. Or kindly call (210) 714-5390 to reach one of our representatives. In the meantime, we invite you to tag, follow, and comment on our Instagram. 
Preparation
HydraFacial is a streamlined treatment that offers easy preparation, treatment, and aftercare. Nonetheless, patients will be asked to complete a few items before their session. Dr. Grunberg may direct patients to:
Avoid Botox treatments at least two weeks before treatment.
Stop using Retin A products a few weeks prior.
Pause abrasive scrubs, deep chemical peels, and tanning a few weeks before.
Refrain from unprotected sun exposure 72 hours before your appointment. Please wear a broad-spectrum sunscreen when outside.
Finish using acne medications such as salicylic acid or benzoyl peroxide for at least 48 hours before your session. You can resume treatment after your session.
Do not shave your face the day before your session.
Procedure
HydraFacial treatments are relaxing treatments that only take 30 minutes to complete. The procedure uses a four-step method to clean, exfoliate, and hydrate the skin. Here's what you can expect:
Step 1: Cleansing & Exfoliation
An aesthetician will place a HydraFacial wand on your skin. This wand contains a hydra peel tip that allows for a vortex-like motion suction power to remove dead skin cells, dirt, and oil. This aids in bringing your skin to a brighter, healthier look.
Step 2: Chemical Peel
Next, we'll change the tip to allow the HydraFacial device to target deep beneath the skin. It delivers a non-irritating mixture of salicylic acid and glycolic acid to loosen deep pore debris and dirt.
Step 3: Extraction
A strong yet painless vortex vacuum suction will remove blackheads and other impurities from the skin.
Step 4: Hydrating Serum
The final treatment final step applies an antioxidant formula containing hyaluronic acid and peptides onto the skin. This process helps promote healthy skin by detoxifying, rejuvenating, and hydrating the skin structure.[2]
Recovery
HydraFacial does require significant recovery time. You are free to resume your schedule after treatment without the significant downtime of other skin resurfacing procedures. Nonetheless, a few precautions are to be followed until your skin progressively improves. Patients may experience minor redness, flaking, or irritation. This should resolve itself within a week. Please avoid hot showers, strenuous activities, and makeup for the first 24 hours. Finally, limit sun exposure for 1-3 days and protect yourself from the sun with sunscreen.
Results
You will notice the results right after treatment. Patients note their skin feels smoother, vibrant, and more refreshed. The replacement of healthy collagen fibers results in clear, glowing skin. HydraFacial results last for about one week. Consistent long-term results can be secured with 3-4 additional sessions placed 1-2 weeks apart. [2]
Corresponding & Complementary Procedures
All options will be explored in your quest to rejuvenate your skin to a healthier complexion. Dr. Grunberg is pleased to offer a mixture of skin enhancement treatments. They include:
Cost
The pricing attached to your HydraFacial treatment will vary. Prices are determined by the condition treated and other procedures added on. Patients looking to make their treatment more attainable are encouraged to check out our occasional specials. Alluring Aesthetics is proud to partner with Alle, a rewards program where patients can earn points for various in-office treatments. 
FAQ
Does this treatment hurt?
HydraFacials is an entirely relaxing experience that does not inflict pain on patients. 
How long does the process take?
Your treatment takes about 30 minutes to complete. When done, you can quickly resume your life without recovery or downtime.
Are multiple sessions necessary?
While it isn't a must, it is beneficial for patients to do so. It is highly recommended that patients receive additional treatment to upkeep their results. 
References
Freedman, B. M. (2008). Hydradermabrasion: an innovative modality for nonablative facial rejuvenation. Journal of Cosmetic Dermatology, 7(4), 275–280. https://www.hydrafacialresources.co.uk/Uploads/Resources/115/HydraFacial_published_Science_jcd_406.pdf
Loesch, M. M., Somani, A.-K., Kingsley, M. M., Travers, J. B., & Spandau, D. F. (2014). Skin resurfacing procedures: new and emerging options. Clinical, Cosmetic and Investigational Dermatology, 7, 231–241. https://doi.org/10.2147/CCID.S50367
Stoleriu, G., Voicu, C., Brănișteanu, D., Manolache, N., Anghel, L., Mihaela Filip-Ciubotaru, F., & Lupu, V. (n.d.). Facial regeneration: current status and perspectives. Retrieved November 17, 2021, from https://repository.uaiasi.ro/bitstream/handle/20.500.12811/1247/LSMV_v.60_p.4_Facial%20regeneration%20current%20status%20and%20perspectives.pdf?sequence=1&isAllowed=y