Vaginal Rejuvenation (Labiaplasty)
Offered at our convenient location in San Antonio, TX
Be Beautiful All Over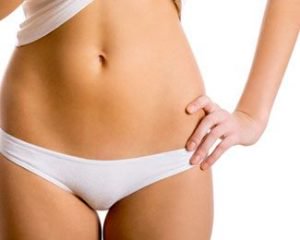 Labiaplasty is a vaginal rejuvenation procedure that will bring balance to your whole look. Many women are sensitive about their appearance below the waistline. Asymmetrical or overly large labia can be embarrassing in your most intimate moments. Dr. Wendi Grunberg is Chief Surgeon and Founder of Alluring Aesthetics and she wants to help you look your best!
Now you can be beautiful all over with a vaginal rejuvenation procedure at Alluring Aesthetics in San Antonio, Texas. Release your inhibitions during your next intimate encounter. Contact us to look your most alluring. Call Alluring Aesthetics at (210) 714-5390 and schedule your private consultation. We now offer Virtual Consultations to meet the needs of our many patients.
About Labiaplasty
Female rejuvenation, also known as a labiaplasty, is a procedure to reshape the labia minora and majora. The procedure will also improve the appearance of the external vulva. Perhaps you're unhappy with the way your intimate area looks. Maybe its shape is causing discomfort when doing physical activities like cycling. If either of these is the case, labiaplasty may benefit you. It can also give you a renewed sense of confidence in the bedroom.[1]
The surgery varies greatly from patient to patient. In fact, depending on the amount of tissue to be removed, it can either be done with local or general anesthesia.
Rest assured that we will work with you to determine the best option for you.
Before and After Photos
Candidates
Many candidates for our labiaplasty procedure are women who have concerns about their personal appearance. Some women even experience physical issues as a result of their overly large labial lips. These women experience pain and discomfort because the sensitive tissues of the labia minora hang too low. This condition can become worse with age and the strain of pregnancy.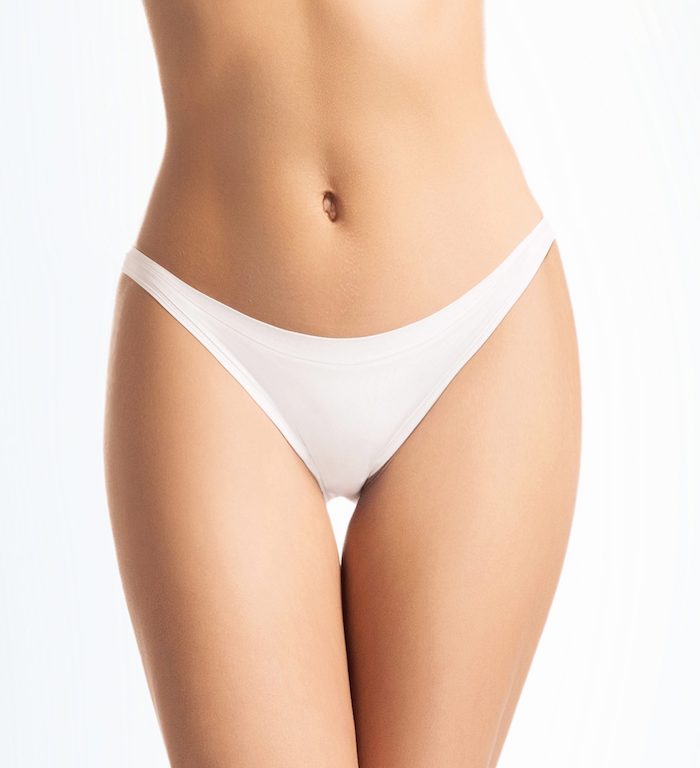 Some women with extreme labial abnormalities may avoid tight or revealing clothing. Yoga and exercise can be a problem in these unfortunate cases. So, life's most enjoyable activities, like sports and sexual intimacy, can become a source of suffering. UTIs are also a risk when the labia isn't trim, balanced and neat.[2]
It is unfair that women have to live up to ever-heightening standards of beauty, even under their clothes! Social media and the Internet have unwittingly conspired to add social pressure on how a woman's labia look. Dr. Grunberg understands the difficulties of being a modern woman. But, rather than shrink from the challenge, she and her Alluring Aesthetics team want to win the day!
Your vagina will look fabulous.
Is It Normal to Have Extra Skin Down There?
Labial asymmetry and even excess skin are quite common occurrences "down there." So, first of all, relax. Your vagina is perfectly "normal." Although outliers undoubtedly exist. An unusual preponderance of vaginal tissue is sometimes referred to as "labial hypertrophy" which means, enlarged labia. The important point is that there is an infinite variety of interesting women like you in this world, each with her unique story and distinctive vagianal contours. Many women have extra labia skin and it is perfectly normal to want to do something about it.
Your Private Consultation at Alluring Aesthetics
Want to look your most alluring? Dr. Wendi Grunberg is driven by a passion for all things beautiful. She is a doctor, a woman and an artist. She enjoys all life's pleasures of both the body and the mind and so she quotes her literary heroes when discussing what drives her.
"Believe me. If [you] look good, it's not an accident."

Nora Ephron
Dr. Grunberg wants to help your true beauty shine through! At your personal consultation, we encourage you to share your highest aesthetic hopes and dreams with the doctor. Once she has become better acquainted with your case, Dr. Grunberg shall determine your candidacy for labiaplasty.
Contact us to begin your journey to a happier, more fulfilled life. Our reams of wonderful reviews are a ringing endorsement of all the doctor can do for you. Call (210) 714-5390 to get the conversation started. We now offer Virtual Consultations, as well.
Labiaplasty Procedure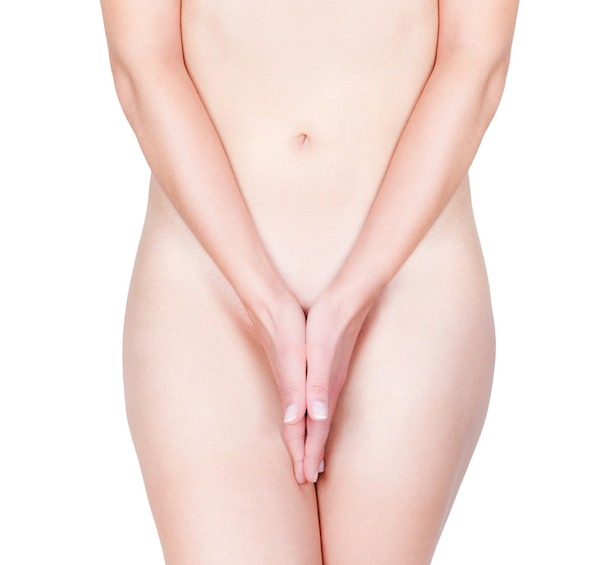 In the skilled and steady hands of a surgical artist like Dr. Grunberg, the labiaplasty procedure is the first step in an astounding transformation. Only your most intimate partners will have the chance to see, experience and enjoy the full wonder of your results. However, the confidence and peace of mind you will achieve from your self-actualization will send positive ripples throughout your entire life.[3]
There are two primary labiaplasty techniques.
Trim Method
The trim method of labiaplasty involves a single incision along the edge of the labial tissue. It is intended to trim away excess skin and tissue from the vagina.
Wedge Method
In this slightly more complex version of the procedure, Dr. Grunberg shall gently remove a V-shaped wedge of tissue from the labia and pull the lips taut around the entire area. Wedge method labiaplasty will bring back the fresh, new sensations of youth for both you and your partner.
Recovery
Your recovery from labiaplasty surgery is relatively brief and easy. The initial recovery time will only be a week or less. Avoid strenuous activity and stay off your feet. Too much activity may cause swelling at the surgical site. Do not have sex for the first two months.
Dr. Grunberg often advises that her labiaplasty patients not use any tampons while they recover.
You will certainly feel tender "down there" and occasional spotting is not uncommon. Follow Dr. Grunberg's aftercare instructions with precision. She will likely prescribe you pain relievers and anti-inflammatories so you can easily manage any persistent side effects.
How Long Does It Take to Recover from a Labiaplasty?
The first phase of your postoperative convalescence shan't endure longer than a mere two weeks. After two weeks, if you are up to it, you will likely be cleared to return to work. You will start to feel like your " young sel" again within the first month, but you must remain vigilant and take care during the next several weeks to avoid injury to your surgery site.
Labiaplasty Results
When you look good all over, people can tell. You will simply be energized by your labiaplasty results. A more balanced and youthful-appearing vagina becomes an inflection point in many women's personal journeys. The vagina can be an unfortunate source of shame for a lot of people. But with vaginal rejuvenation, you can finally reclaim your womanhood.
Your Labiaplasty Results
Reduces the size of your labia minora
Decreases size of the clitoral hood
Enhances sexual pleasure
Curbs genital irritation
Creates a tight vaginal appearance
Complementary Procedures: O-Shots
We also offer O-Shots. This patented procedure uses blood-derived growth factors to treat many conditions, including the following:
Decreased libido
Stress urinary incontinence
Dryness (and resulting painful intercourse) due to menopause or breast cancer treatment
Decreased ability to orgasm
Urge urinary incontinence
Lichen sclerosus
Lichen planus
Postpartum fecal incontinence
Chronic pain from childbirth trauma (episiotomy scars) and mesh
Chronic interstitial cystitis
The O-Shot isn't just a cosmetic surgery. By using growth factors from your own body, it delivers real rejuvenation. You can expect more comfort, less inconvenience, and yes, better orgasms!
How Much Does Vaginal Rejuvenation Cost in San Antonio, Texas?
At your private consultation, Dr. Grunberg will qualify your candidacy for vaginal rejuvenation. This includes a physical examination, intake interview and a review of your medical history. As Dr. Grunberg becomes more acquainted with your case, she will determine the best course of treatment based on your medical needs and aesthetic desires. At this time, she will quote you an accurate cost.
Consider our Brilliant Distinctions Rewards Program to make the most of your aesthetic investment.
Bring Balance to Your Whole Look
Be beautiful all over with Alluring Aesthetics! We love helping women to conquer their insecurities to become the most brilliant, most alluring version of themselves. Dr. Wendie Grunberg wants to bring more beauty into the world starting with you! With vaginal rejuvenation, you can bring balance to your whole look no matter your age or history.
FAQ
What is the purpose of a labiaplasty?
A labiaplasty is a surgical procedure done to reshape a woman's labia minora—the inner "lips" of the vulva. It is a cosmetic surgery intended to enhance a woman's intimate appearance by promoting vaginal symmetry. 
Does labiaplasty affect sensation?
Labiaplasty does not inhibit sexual sensation, enjoyment or the ability to have an organism. If anything, many patients report an increase in sexual enjoyment from a tighter, more beautifully balanced vagina. 
References
Veale, D., Naismith, I., Eshkevari, E., Ellison, N., Costa, A., Robinson, D., … Cardozo, L. (2014). Psychosexual outcome after labiaplasty: a prospective case-comparison study. International Urogynecology Journal, 25(6), 831–839. doi: 10.1007/s00192-013-2297-2
Placik, O. J., & Arkins, J. P. (2015). A Prospective Evaluation of Female External Genitalia Sensitivity to Pressure following Labia Minora Reduction and Clitoral Hood Reduction. Plastic and Reconstructive Surgery, 136(4). doi: 10.1097/prs.0000000000001573
Placik, O. J., & Devgan, L. L. (2019). Female Genital and Vaginal Plastic Surgery. Plastic and Reconstructive Surgery, 144(2). doi: 10.1097/prs.0000000000005883