FaceTite
Offered at our convenient location in San Antonio, TX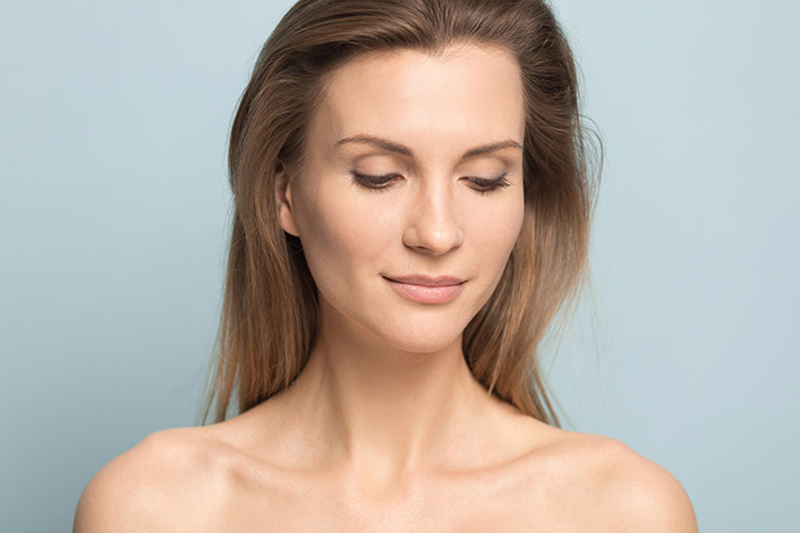 FaceTite is a minimally invasive, cosmetic contouring procedure that works to melt away fat and tighten skin around the face and neck – simultaneously. By utilizing radio-frequency technology, a FaceTite procedure is able to heat up fat cells exclusively as well as trigger a renewed influx of collagen into the face. Where outdated approaches could only trim fat or tighten skin during different procedures, FaceTites revolutionarily combines the two in a modern approach to facial rejuvenation.
If you are interested in learning just how FaceTite can improve your countenance then please feel free to schedule a personal consultation with Dr. Wendie Grunberg or call us at (210) 714-5390.
How FaceTite Works
During a FaceTite treatment, two electrodes are utilized: one is a thin wand inserted under the skin and is attached at the handle to the other, which rests above the skin. The internal electrode works to melt away the fat and tighten the facial structure as well as remove fat cells through a small cannula. The internal electrode's temperatures can reach 185°F while the external electrode reaches 135°F.[1] To ensure safety and comfort for our patients, the external electrode comes with a special responder that automatically turns the radio frequency on and off when necessary. This smart, safe technology helps the skin stay smooth and rejuvenated.
Benefits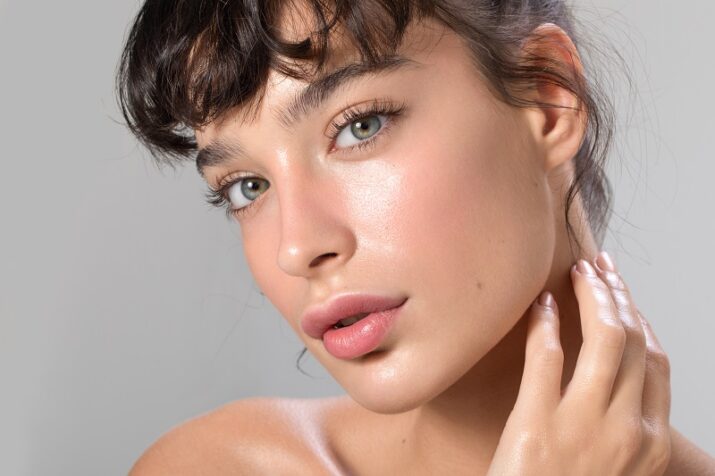 When researching different types of facial contouring procedures, it is important to note the benefits of each one. Luckily for you, it's obvious that FaceTite stands head and shoulders above other procedures. Benefits for FaceTite are:
Restored Collagen
As we age, our body's natural ability to remain looking youthful and radiant gradually decreases. This is due to the decline in organic, readily available collagen in our skin. Collagen is the necessary building block protein that keeps our skin moisturized, firm, and bright. By the time they are 65, women have lost 60% of their natural collagen production.[1] Without naturally found collagen, wrinkles and fine lines in the skin are left to deepen over time. Also, skin is left to hang and loosen even more as you get older. However, with radio-frequency technology like in FaceTite, the deep dermal collagen receptors get awakened to release a novel inflow of collagen. This then helps to combat signs of aging around the face and neck.
Lose Fat
The radio-frequency technology is warm enough to heat only the fatty tissue thereby stripping the fat away from the connective tissue.[2] Many patients come into our office wanting a solution for unwanted fat around their faces and neck. With FaceTite, the procedure is delicate enough to target those small deposits of fat in the cheeks, jowls, and under the chin. You can walk out of our office looking forward to a younger, lither, more radiant appearance!
Minimal Downtime
Because the procedure is minimally invasive, the recovery time is less than other more invasive surgical procedures. Unlike other facial contouring procedures, we will use local anesthesia during your FaceTite procedure. This will help speed up recovery time afterward. Also, because it is minimally invasive, you won't have to worry about excessive downtime treating surgical wounds. With FaceTite, only a few hidden incisions are made. This gives you a chance to resume your normal day-to-day life within 24 hours of your procedure![3]
Long-Lasting Results
While other minimally invasive facial contouring procedures like dermal fillers promise similar results, only FaceTite can garner results that some patients say last up to 5 years. Since the fat is melted away instantly, it is possible you could notice results immediately after you leave our offices.
Candidates
People who are interested in saying goodbye to loose, hanging skin on their faces are usually perfect candidates for FaceTite. Candidates for FaceTite are people who experience:
Vertical lip lines
Marionette lines
Jowls
Loose skin
Under-eye bags
By reading this list, you may already know you can check off one or two of these without even having to look in the mirror. If that is you, please feel free to schedule your personal consultation with Dr. Grunberg to learn more about how FaceTite can change your countenance.
Personal Consultation
At your personal consultation, you will meet us at our San Antonio office. Here we will escort you to your own private consultation room. We will first go over your medical, surgical, and prescription history. Then, we will discuss your aesthetic goals. It is important for us to get an overarching sense of your story and what type of results you are desiring. After understanding your desired results, we will start on a personalized action plan that is tailored to those desired results. Next, Dr. Grunberg will examine your face. Here she is looking at the elasticity of your skin as well as the fat deposits in your face. Next, she will discuss what type of expectations are realistic for your FaceTite procedure. It is important to know what type of results can be achieved when your health and well-being are the top priority. Then, if she decides FaceTite is the proper approach we will schedule a time and date for your FaceTite procedure. A list of preparatory steps will be given to you and should be adhered to in the interim.
Preparation
To help provide a smooth procedure with optimal results, we ask our FaceTite patients to follow a short list of preparatory steps. During your consultation, you will be given a list of individualized instructions that are specific to your needs. More general preparatory steps are:
Avoid smoking as nicotine increases blood flow and can cause excessive bleeding during your procedure
Avoid alcohol as alcohol thins the blood and may hamper the effects of the procedure
Stop taking any blood-thinning medications as these too can increase bleeding during your FaceTite procedure
Schedule a ride home because you may not be fit to operate a motor vehicle after your procedure
Procedure
The FaceTite is so simple it can be done right here in the comfort of our offices. There's no need for an uncomfortable hospital stay. After local anesthesia is administered, a few small incisions will be made. The thin wand electrode will be inserted into the incisions. Gentle heat from the radio-frequency technology will tighten your skin while eliminating fat. The thin cannula in the internal wand will work to suck away the melted fat from the facial pockets and cavities. Then, once your desired results have been achieved, Dr. Grunberg will remove the FaceTite device from the entry points. After all this, you will be free to jump back into the current of your day-to-day life!
Recovery
We recommend that our patients take 4-5 days off from work. The swelling and bruising will persist for the first week, peaking around the third day. For best results, we may ask you to wear a compression garment around the treated area to assure that the body accepts the alterations. For the next several weeks, the treated area will feel numb. Showering can commence two days and a week after you can resume normal activities including exercise. 
Results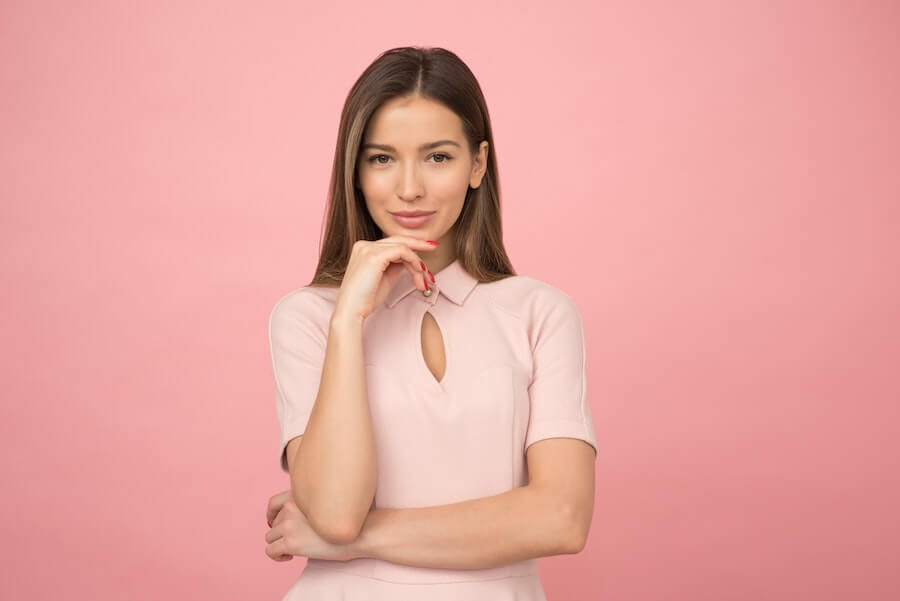 Almost instantly after your procedure, you may notice your profile has changed. That's because with the unwanted, excess fat removed the natural contours in your face are able to be displayed, uninhibited by any masking fatty tissue. Over the next 6 months, you will start to notice a gradual improvement to your skin's firmness and smoothness. You will begin to have a more youthful appearance that has a refreshed radiant glow.
Corresponding Procedures
For some, the FaceTite procedure is perfect for acquiring their desired results. For others, however, a more invasive procedure may be needed. This is where a traditional facelift can offer the most effective results. This state-of-the-art cosmetic surgery is perfect for getting a tighter, more youthful, smoother appearance with results that can last up to a decade. With this approach, Dr. Grunberg can turn back the hands of time on your face's appearance. If you're interested in learning more about a facelift or one of our other incredible procedures please feel free to schedule a personal consultation.
Cost in San Antonio 
The cost of your FaceTite procedure will vary depending on how much fat is sculpted away and how much of the face, jowls, and neck are treated during your session. If you would like to learn more about our financing options please feel free to give us at (210) 714-5390. Also, be sure to check out our specials that are only available for a limited time!
References
Blugerman, G., Paul, M. D., Schavelzon, D., Mulholland, R. S., Sandhoffer, M., Lisborg, P., Rusciani, A., Divaris, M., & Kreindel, M. (2011). Radio-Frequency Assisted Liposuction (RFAL). In www.intechopen.com. IntechOpen. https://www.intechopen.com/books/advanced-techniques-in-liposuction-and-fat-transfer/radio-frequency-assisted-liposuction-rfal-
Alizadeh, Z., Halabchi, F., Mazaheri, R., Abolhasani, M., & Tabesh, M. (2016). Review of the Mechanisms and Effects of Noninvasive Body Contouring Devices on Cellulite and Subcutaneous Fat. International journal of endocrinology and metabolism, 14(4), e36727. https://doi.org/10.5812/ijem.36727
Hurwitz, D., & Smith, D. (2011). Treatment of Overweight Patients by Radiofrequency-Assisted Liposuction (RFAL) for Aesthetic Reshaping and Skin Tightening. Aesthetic Plastic Surgery, 36(1), 62–71. https://doi.org/10.1007/s00266-011-9783-z