Contour TRL
Offered at our convenient location in San Antonio, TX
Contour TRL is an advanced, adaptable deep laser resurfacing procedure effective for the treatment of deep facial lines, sun damage, and textured skin. Tunable Resurfacing Laser (TRL) technology is available in-office to help patients transform dull, damaged skin and start afresh.
Have you ever wanted a laser treatment that goes deeper, to the root cause of your skin problems? A Contour TRL treatment could make all the difference! Significantly reducing acne scarring, uneven tone, poor texture, and signs of aging in the face, with our advanced laser resurfacing technology you can renew your skin for a smoother, more youthful-looking appearance.
Treat problem skin at the deepest levels achievable with laser energy. See if it's right for you by contacting Alluring Aesthetics, San Antonio's leading cosmetic surgical services provider. Call us at (210) 714-5390 to book your appointment or fill out a convenient online form to contact us.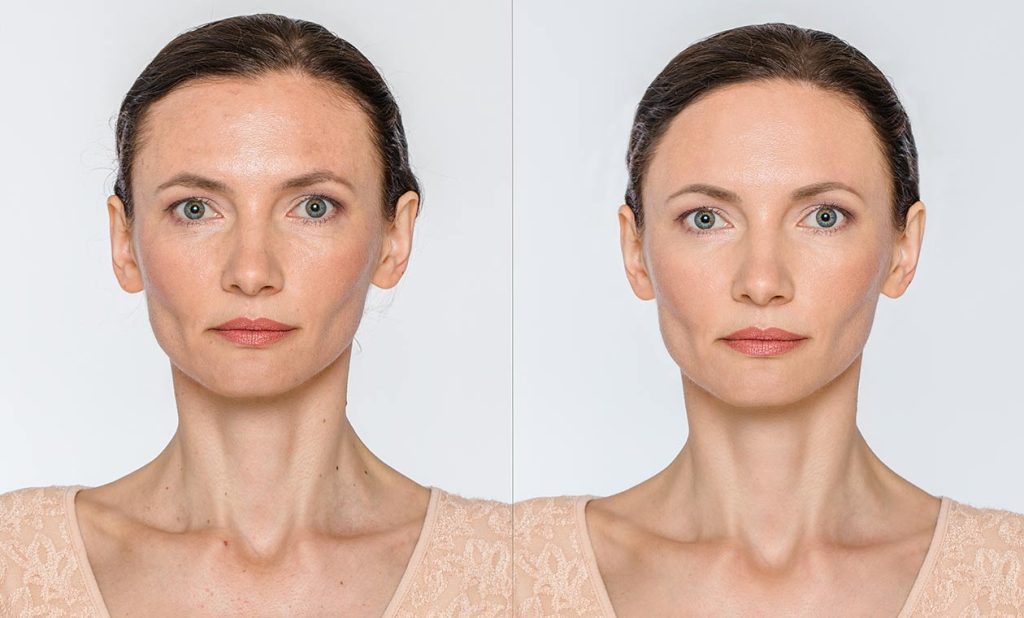 About TRL Technology
Contour TRL is part of the state-of-the-art Sciton Joule X platform; one of the world's most advanced laser resurfacing treatments. Laser resurfacing with Contour TRL is a customizable way to give you the results you're looking for. Its specially-configured laser handpiece can be used on the entire surface area of a treatment site or deliver fractional energy to a specific point, depending entirely on the needs of the patient.
Subtle or dramatic, Contour TRL can be configured to treat a wide range of skin conditions, helping patients to eliminate damaged skin and uncover healthier-looking skin beneath.
What can Contour TRL Treat?
Acne
Acne Scars
Age Spots
Aging Skin
Discoloration
Skin Maintenance
Non-Acne Scarring
Textured Skin
Wrinkles
Erbium: YAG: The Power of Laser Energy
Epidermal Vaporization
Contour TRL achieves outstanding skin resurfacing results with its highly adaptable erbium YAG laser system. These lasers are ablative, meaning they can remove skin, helping the remaining tissues to remodel with the use of light energy – with or without the aid of heat.
Unlike CO2 lasers, erbium YAG lasers have the ability to vaporize water in epidermal tissue, the top-most layer. This vaporized water acts like a heat sink, cooling the treatment area. This allows multiple passes in the same place without causing additional damage, and with fewer required treatment sessions. (1)
Collagen Stimulation
The controlled injuries Contour TRL causes to the dermis, the deeper layer of the skin, trigger collagen production. (1) Collagen is a vital component of the skin's framework and is an essential ingredient for radiant-looking skin.
Adaptable Treatments
Contour TRL technology remodels skin in three different ways to suit your individual beauty goals. It does so via three modes; NanoLaserPeel, MicroLaserPeel, and Deep Resurfacing.
Light Resurfacing with NanoLaserPeel
NanoLaserPeel has the shortest downtime of the three Contour TRL modalities. As such, it is suitable for more superficial skin issues. Perfect for skin maintenance and mild texture issues, a light treatment with NanoLaserPeel removes only the top most layer of the epidermis, the stratum corneum. With just one NanoLaserPeel treatment, you can achieve smoother, more youthful-looking skin!
Medium Resurfacing with MicroLaserPeel
MicroLaserPeel has a minimal-downtime recovery and is suitable for a broader selection of superficial skin issues. Addressing the epidermal layer only, it can be used to treat uneven skin texture and improve uneven skin tone. Achieve balanced color and texture with uniformity with this effective modality.
Deep Resurfacing
For more dramatic wrinkle-erasing results, the Deep Resurfacing modality can deal with more ingrained signs of aging in just one session. Targeting the epidermis and dermis, it can also help patients deal with pigmented lesions and other more severe skin issues. Also known as "full field" resurfacing, this Contour TRL treatment can eradicate even the stubbornest of lines.
NanoLaserPeel, MicroLaserPeel, and Deep Resurfacing with Contour TRLmay require multiple treatments to achieve your desired goals.
Personal Consultation
You can achieve beautiful skin with us, but where do you begin? If you're unsure which Contour TRL treatment is best for you, the easiest way to find out is by booking a personal consultation with us.
We will have you explain what you are looking to achieve, and we'll ask you to fill out patient intake forms, which will tell us a little more about your past skin treatments, and your overall health. We will also perform a physical examination of your skin, note your concerns, and check your skin's tone, texture, and elasticity. Once we have discussed the various options available to you, we will recommend the Contour TRL treatment modality best suited to your skin's needs.
Arrange your individual skin consultation at Alluring Aesthetics. Call us at (210) 714-5390, or complete a contact form, and our scheduling staff will reply as soon as possible.
Benefits
Contour TRL is one of the most versatile in-office laser treatments available. And, unlike many other resurfacing methods, it is suitable for every skin tone (Fitzpatrick Skin Types I-VI)!
Why Choose Contour TRL?
Fine-tuned, accurate treatment
Treats a wide range of skin issues
Customizable to individual needs
Suitable for all skin types
More effective than CO2 lasers
Simple recovery process
Zero-to-minimal downtime
Customized settings for your skin type and specifications mean that Contour TRL can transform your skin, exactly how you envision!
Candidates for Contour TRL
The vast majority of interested patients will benefit from one, or more, laser resurfacing modalities with Contour TRL. These include patients just looking for a skin "tune-up" all the way to those in need of deep skin remodeling. We encourage people with acne or acne scarring to opt for Contour TRL. Similarly, those with photodamaged skin and age-related issues will find Deep Resurfacing hugely beneficial.
Although Contour TRL gives patients great results, it is not suitable in every case. In patients with significant skin sagging, we may suggest a facelift procedure or FaceTite treatment. Non-fractionated modalities may not be suitable for patients with darker skin types (Fitzpatrick V-Vi) and patients on isotretinoin medication must have ceased use for a suitable amount of time before opting for laser resurfacing. Similarly, if a patient has a history of keloid scarring, we will happily discuss other treatments that will help you achieve similar results.
Please let us know if you have a history of cold sores. We may recommend taking preventive medication before and after your treatment.
Preparation
Regardless of the Contour TRL treatment you have chosen, we will ensure you are well-prepared to receive it. Generally-speaking there are a few hard and fast rules you should follow before any laser resurfacing treatment. These are:
Staying out of the sun as much as possible
Wearing UV protection (SPF 30+ sunscreen)
Avoid photosensitizing medications (e.g. doxycycline)
Not undergoing other skin resurfacing treatments (e.g. chemical peel)
Not taking isotretinoin-related medications for acne
Procedure
The way your treatment session will look will depend on your chosen Contour TRL modality. We may apply a topical numbing cream to help keep you comfortable during the procedure. We will also give you eye protection to wear for the duration of the procedure. Once your face is fully-prepared, your laser technician will make several passes with the Contour TRL handpiece, using the fractionated or non-fractionated adaptations, according to your treatment plan. The feeling of treatment and the immediate aftermath is likened to a sunburn, but is generally comfortable for, and well-tolerated by, most of our patients.
Once your treatment session is complete, you will be free to leave our care immediately afterward.
Recovery
Lighter resurfacing treatments will not require as much aftercare as deeper treatments, however, it is still important to follow your instructions closely to ensure you preserve your results. (2)
We may ask you to use an ice cold soak, cool compress, or topical cream on your face.
We will require you to wear a high SPF, broad spectrum sunscreen (over SPF 30).
If there is swelling, we may prescribe steroid medications.
If you have acne, we may still ask you to avoid treating it with isotretinoin-based medications.
Results
As soon as your laser resurfacing treatment session is complete, your body will begin working to remodel your skin, producing more collagen over time. You will likely see some skin discoloration and swelling, which will dissipate in time, revealing softer, smoother, blemish-free skin beneath. In general, patients find their skin looks more youthful, more balanced, and more uniform in around two weeks.
Cost of Laser Resurfacing in San Antonio, TX
The cost of your Contour TRL treatment will depend on the treatment modality chosen and the number of sessions you will need to reach your goals. Find help for uneven texture, uneven tone, scarring, and signs of aging with NanoLaserPeel, MicroLaserPeel, or Deep Resurfacing. Call Alluring Aesthetics to book your one-on-one consultation by calling (210) 714-5390 or by filling out our online form.
Read more about our cosmetic surgery services and in-office treatments by reading our blog, and join us on our Instagram and our Facebook for the latest news.
References
Yumeen S, Khan T. Laser Erbium-Yag Resurfacing. PubMed. Published 2020. https://www.ncbi.nlm.nih.gov/books/NBK560931/
Verma N, Yumeen S, Raggio BS. Ablative Laser Resurfacing. PubMed. Published 2020. https://www.ncbi.nlm.nih.gov/books/NBK557474/