Rhinoplasty
Offered at our convenient location in San Antonio, TX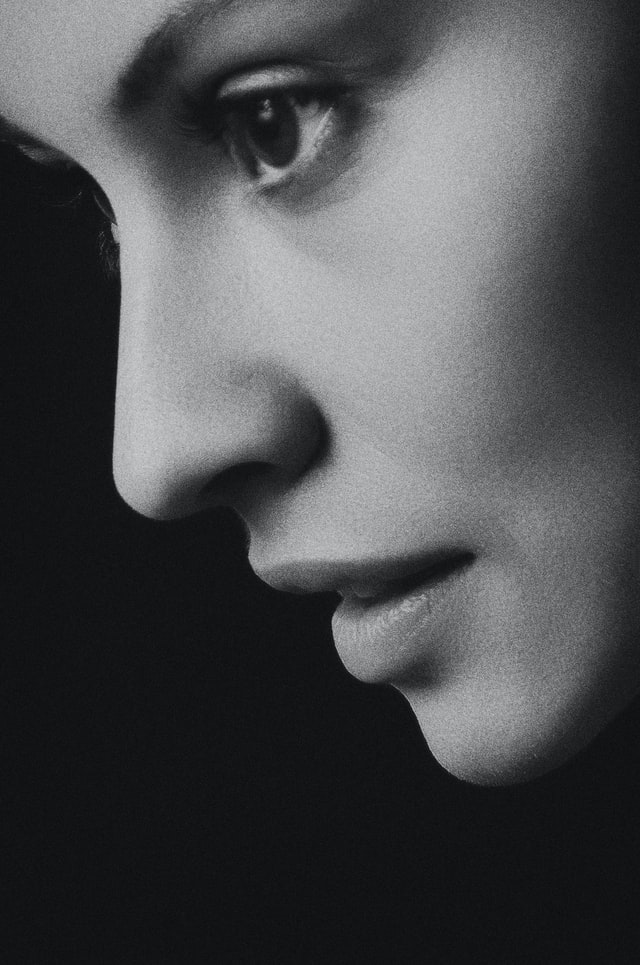 Rhinoplasty is a surgical procedure that can enhance the appearance of the nose and improve respiratory function. During a rhinoplasty, an aesthetic surgeon manipulates the shape and positioning of the bone and/or cartilage that form the inner structure of the nose. The result is a nose that optimizes physical and psychological comfort. Procedures can differ widely depending on the type of enhancement or corrections being made, and can be tailored to meet a patient's unique needs. Dedicated surgeons such as Dr. Wendie Grunberg and Dr. Edward Gronet can assess the unique needs of each patient and provide guidance through each step of the process. At Alluring Aesthetics, our doctors are not only board-certified but have years of experience and can demonstrate a proven track record of results. To learn more about rhinoplasty and whether you're a suitable candidate, call (210) 714-5390 to schedule a personal consultation at our offices in San Antonio. You can also fill out this convenient online form, and one of our staff will be in touch with you shortly.
About Rhinoplasty
Rhinoplasty procedures have existed in various forms since the ancient Egyptians invented a procedure to reshape a broken nose. Patients may hope to increase nasal size, decrease it, or change the shape of the nose. Additionally, congenital conditions or nasal injuries can lead to functional issues, which nasal surgery can help with. For example, a rhinoplasty can correct a deviated septum, which inhibits breathing. A rhinoplasty can also resolve cosmetic issues and improve comfort. Dr. Gronet takes care to leave a result that is aesthetically pleasing as well as comfortable.
Benefits
After the rhinoplasty, patients feel more confident and satisfied, with a more balanced, well-proportioned set of features. Our doctors have decades of experience and can recommend the best technique to customize your procedure.
A rhinoplasty can have many benefits:
A well-balanced, proportioned nose that accentuates your other features
Address congenital flaws and imperfections
Greater confidence
Better fit with personal identity
In many cases, a rhinoplasty can offer more comfortable breathing
Candidates
At Alluring Aesthetics, our doctors spend time with every candidate to ensure that they are well-informed about the procedure, and that beautiful results can be achieved safely. Dr. Gronet will tailor the procedure to the patient's goals and personal characteristics. For example, skin thickness may influence the type of implant used in areas that require augmentation. (1) Age is another consideration. The face should have stopped developing, so we require that patients be older than mid-teens.
Alluring Aesthetics will also do an interview to get a sense of your body image and relationship with your appearance. In the end, we believe that everyone deserves to "feel their best and confident in their own skin," as Dr. Grunberg once explained in an interview with The Hudson Weekly. We do our best to ensure our patients are well-informed and prepared.
Personal Consultation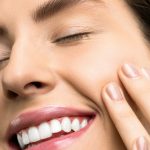 We take care to individualize treatment to meet each patient's unique needs. Dr. Gronet assesses the patient's medical history and current health to minimize the risk of any complications. During the consultation, we discuss the patient's goals and the feasibility of each available procedure. Of special relevance are the anatomy of the nose, the patient's general condition, and the motivations for the surgery. The doctor and patient will also discuss anesthesia and surgical technique.
The best candidates for rhinoplasty are well-informed about what the procedure can achieve and have had a frank discussion with their surgeon about the kinds of results that they can safely expect. (2) Lab tests and a physical exam will reveal any relevant conditions. In addition, patients should discuss any ongoing medical issues, such as diabetes, or health-related events, such as a heart attack. Patients should also discuss any prescription or over-the-counter medications that they are currently taking with Dr. Gronet.
Alluring Aesthetics has taken full advantage of the latest imaging technology and can create a 3-D model of the end result. You can read more here about the revolutionary Crisalix imaging technology we use. Our imaging techniques can display the results of the surgery virtually during the initial discussions.
During a personal consultation, we will also discuss costs. To learn more about how Dr. Grunberg and Dr. Gronet have helped other patients, take a look at our reviews page.
Preparation
Dr. Gronet recognizes the importance of your physical and mental preparedness for surgery. (3) We issue many of the same precautions as for other surgeries. We also make some recommendations that are specific to rhinoplasty itself. The physician will provide specialized instructions for you. It is important that patients:
Ensure that they are in tip-top physical shape before a rhinoplasty procedure
Avoid blood thinners
Stop using all nicotine products several weeks before surgery
Consider the meal plan they will follow for at least the first week after surgery, since they will need to eat soft foods.
Choose a trusted friend or family member who can accompany them home during recovery from sedation.
Procedure
Rhinoplasty is a complex procedure. The surgeon works carefully on many delicate, interacting muscle systems as well as on bone, fat, and skin tissue. A doctor's careful understanding of this anatomy ensures a pleasing result. (2) The right practitioner makes all the difference.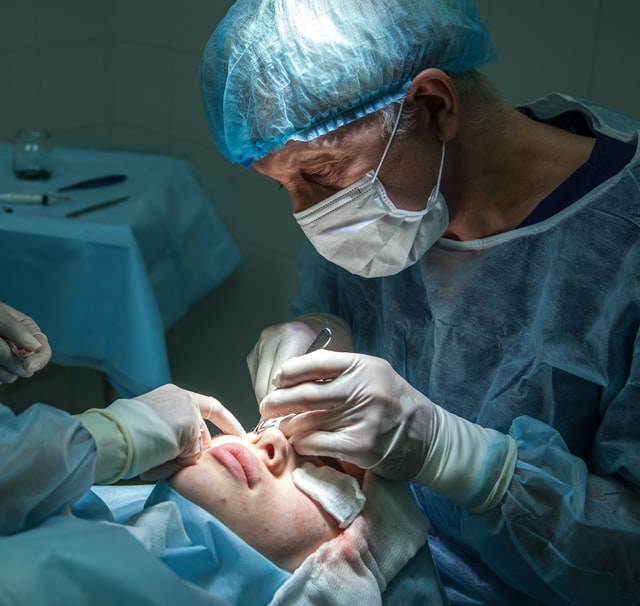 Rhinoplasty can reduce the size of nasal features, augment the nose, and reshape its underlying structure. Nose reduction surgery involves careful resculpting with consideration of both aesthetics and function. To reduce the size of the nostrils, the surgeon gently makes small incisions within the nostril, leaving no visible scarring. Sometimes, the surgeon performs an osteotomy, which removes or repositions parts of the nasal bones. During the healing process, the skin shrinks to fit the new, smaller size.
In cases of augmentation, the patient's own tissue can supply augmentation material. Commonly, surgeons transfer cartilage from further within the nose. The ribs can also act as effective sources of cartilage grafts, as well as other parts of the body.
Some cases require implants. Such implants may consist of silicone, "gore-tex," or "sili-tex." which is a mix of the previous two. (1) Each material has its own risks and benefits.
Two alternative approaches are "open rhinoplasty" and "closed rhinoplasty," and each uses a different type of incision. "Closed rhinoplasties" involve less extensive changes. The entire surgery is performed within the nostrils. A closed procedure eliminates the risk of external scarring and has a shorter recovery time.
"Open rhinoplasty" provides fuller access for the surgeon. Instead of operating inside the nostrils, the doctor makes incisions on the columella, the soft tissue between the nostrils. The surgeon then pulls back the skin to better access the cartilage and bone. They can then have better visibility as they shape the nasal structure. An open procedure allows more extensive changes, although with a more involved recovery process.
During your personal consultation with Dr. Gronet, you'll discuss your desired results. Based on the aesthetic goals you're looking to achieve, your medical history, and your unique nasal anatomy, he'll recommend the best approach, and design a treatment plan tailored for you. To schedule a consultation and work out a treatment plan, call (210) 714-5390 to schedule a personal consultation at our offices in San Antonio. One of our staff will be in touch after you fill out our convenient online form.
Recovery
Once Dr. Gronet has completed the surgery, your nose will be dressed in bandages and a splint. This will protect your results, guide the tissue as it heals and hold the nose in its new shape.
Once the effects of the anesthesia wear off, you'll be released to your designated caregiver, and able to return home to begin your recovery. As they heal, patients should keep their heads elevated when resting to minimize swelling. 
The initial recovery may take one to two weeks. Nose packings may remain in the nostril for up to one week. While the splint remains, patients should remain especially mindful of any stress on the affected muscle systems. (2) Post-op instructions generally include care when talking, eating, and laughing, and not wearing glasses for a designated time. Consult with Dr. Gronet for a timeline of safe activities.
Remember that all components of the face work in harmony. Even activities such as chewing can interfere with recovery in the early stages. Recovering patients should choose soft foods that minimize chewing, so plan your diet carefully for proper nutrition.
Removal of the splint occurs after about one week. This starts a new stage of recovery as the patient becomes more comfortable and the nasal structures adapt to their new form. 
After about a month the new contours of your nose should become readily apparent, although sometimes final results can take up to a year to become visible. After about six weeks most patients can resume the same activities they enjoyed before the operation. Carefully note any continuing symptoms, which may continue in some patients for several months. As your recovery progresses, you'll return to Alluring Aesthetics for regularly scheduled follow-up appointments so that Dr. Gronet can monitor your progress and ensure your comfort during the healing process.
Results
Once recovery is complete, patients can enjoy their new nasal contours, and feel good knowing they've made a decision to improve their quality of life. In the end, a well-crafted result has good proportions, with a nose that harmonizes elegantly with other features.
Corresponding & Complementary Procedures
Frequently, the best course of action combines multiple procedures on different parts of the face to avoid the stress of several surgical visits and multiple recoveries. Alluring Aesthetics offers a variety of facial surgeries that may enhance the aesthetics of rhinoplasty.
The following facial procedures may accompany a rhinoplasty:
Chin augmentation
Cheek augmentation
Good cosmetic surgeons think of the face holistically, recognizing the importance of balance. Condensing various procedures into one visit may be one strategy to help achieve this effect, and facilitates the process for doctor and patient alike.
How Much Does a Rhinoplasty Cost in San Antonio?
The cost of a rhinoplasty varies based on the scope of the procedure. After your consultation, you'll be given an accurate estimate for the price of your surgery based on your treatment plan. In the end, most patients find the result well worth the effort and expense.
FAQ
Who is a good candidate for a rhinoplasty? 
Patients should be generally healthy and aware of the risks and consequences of the procedure, as well as old enough to have fully developed facial features. Determining this is up to the doctor, but generally occurs by around the mid-teens. Candidates should also not have any drug or alcohol problems that may interfere with recovery, as well as realistic expectations for the final result.
What kinds of rhinoplasty are available?
A closed procedure may be appropriate for patients needing minimal work and who wish to limit external bruising. An open procedure provides physicians with greater access to the nose, and can allow more extensive alterations of the structure of the nose. A reduction rhinoplasty removes tissue in the process of reshaping the nose. An augmentation rhinoplasty may involve using cartilage grafts taken from other parts of the body. Alternatively, implants may be used, such as silicone, gore-tex, or sili-tex. (1)
What are the options for follow-up surgery?
Nose procedures should be permanent and should not require follow-up surgery after the conclusion of the healing process. However, we will invite you for follow-up visits during healing to ensure your welfare.
Can rhinoplasty improve breathing?
Many patients have a deviated septum and require "septoplasty." Septoplasty procedures can combine cosmetic improvements with alterations that can improve breathing.
References
Nguyen, A. H., Bartlett, E. L., Kania, K., & Bae, S. M. (2015). Simple Implant Augmentation Rhinoplasty, Seminars in Plastic Surgery, 29(4), 247-254, https://www.ncbi.nlm.nih.gov/pmc/articles/PMC4656153
Tasman, A-J. (2008). Rhinoplasty – indications and techniques. GMS Current Topics in Otorhinolaryngology, Head and Neck Surgery, https://www.ncbi.nlm.nih.gov/pmc/articles/PMC3199847/
Rettinger, G. (2008). Risks and complications in rhinoplasty. GMS Current Topics in Otorhinolaryngology, Head and Neck Surgery, 6. https://www.ncbi.nlm.nih.gov/pmc/articles/PMC22073084