AccuTite
Offered at our convenient location in San Antonio, TX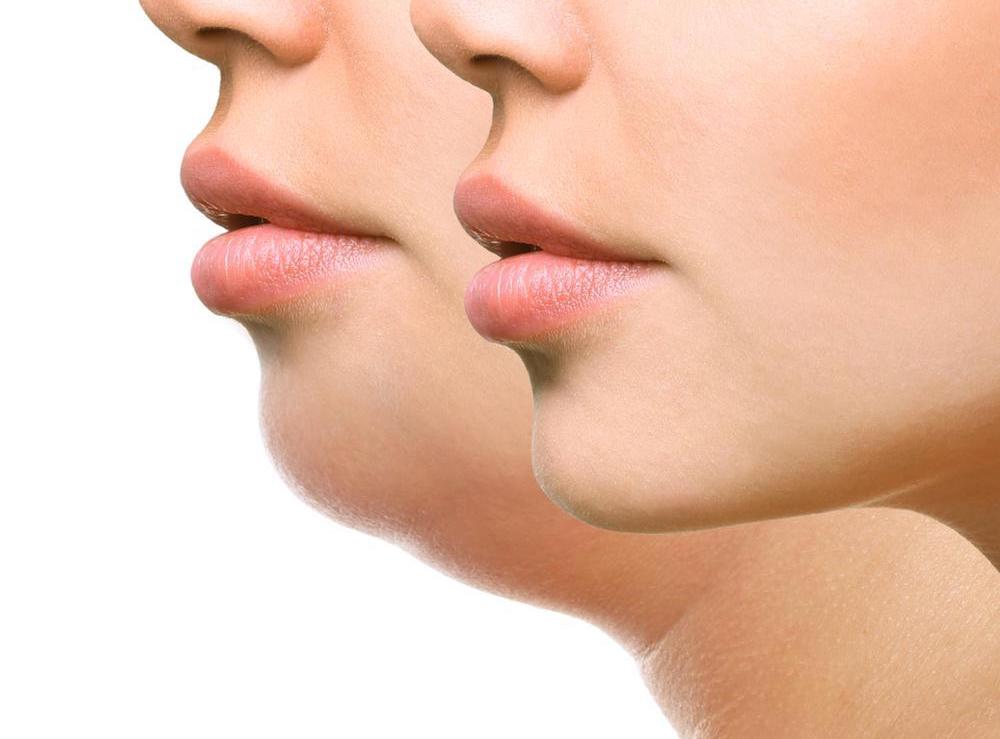 AccuTite is a minimally invasive procedure that uses radiofrequency-assisted lipolysis (RFAL) to erase signs of aging, tighten skin, and diminish unwanted fat cells. Also known as the Mini FaceTite, InMode's AccuTite advanced RFAL technology by targeting even the smallest, minute areas with slimming, tightening results. Now, expertly trained physicians can target hard-to-reach pockets of unwanted fat cells with remarkable ease.
If you are interested in learning how AccuTite can tighten and tone your facial features, then we invite you to schedule a personal consultation with Dr. Wendie Grunberg. As the mastermind and founder of Alluring Aesthetics, Dr. Grunberg has quickly become a staple in the San Antonio plastic surgery industry. With her acute attention to detail and expert knowledge of all things body contouring, she is the perfect doctor to achieve your desired, aesthetic results. If you would like to talk to us personally, you can reach our office at (210) 714-5390.
To Radio-Frequency And Beyond!
The rubric to shed unwanted fat has always included a proper diet and exercise regimen. While this formula addresses fat deposits around various parts of our body, no exercise targets the face. So what are we supposed to do with our double chins, under-eye bags, jowls, or a rounded jawline? That's where AccuTite enters the conversation.
As the smallest device of its kind, AccuTite is incredible at focusing on delicately small areas along the face. The device is split up into a top and bottom rod. The top rod regulates the heat of the bottom rod that generates thermal energy through radio frequency waves. This thermal energy is what melts away the targeted fat under the patient's epidermis. It is also the catalyst that triggers a renewed influx of collagen production.[1] As the fat melts away from the connective tissue, the newly produced collagen goes to work tightening the skin. While you may notice some results instantly, it will take a couple of weeks to witness the full effect.
Benefits
No Downtime
While many people are interested in facial contouring procedures, lengthy operation time and necessary scheduling commitment for recovery may be less than ideal. But unlike those operations, AccuTite is an outpatient procedure performed under local anesthesia, so you will be free to resume your daily routine 24 hours after the treatment.[2] Traditional facial contouring procedures require more than a couple of incisions and the use of general anesthesia which prolongs downtime and recovery. In an AccuTite procedure, the only incision necessary is tiny and discreet, small enough to insert the bottom rod of the device. From here, Dr. Grunberg can gently guide the rod around the facial area, melting away fat and tightening your skin in as little as 20 minutes.
Real, Noticeable Results
Whether you wish to lose small deposits of fat cells or tighten loose skin, AccuTite creates a renewed countenance for every one of our customers. Because the fat cells melt away instantly, you may notice on the drive home your face already looks slimmer and contoured. These fat cells will soon dissolve into the body. Then the body will excrete the melted down fat cells through its natural processes. As for skin tightening, the renewed collagen production will gradually refresh your complexion and tightens your skin over time.
Candidates
People who are perfect candidates for AccuTite are:
Tired of sagging skin and unwanted fat around their cheeks, eyes, mouth, and jawline
Unable to achieve their desired results through a healthy lifestyle
Not eager about the long downtimes associated with traditional facial contouring procedures
Excited to witness remarkable, rejuvenating results
If this sounds like you, please feel free to schedule a consultation with Dr. Grunberg and her expert team.
Personal Consultation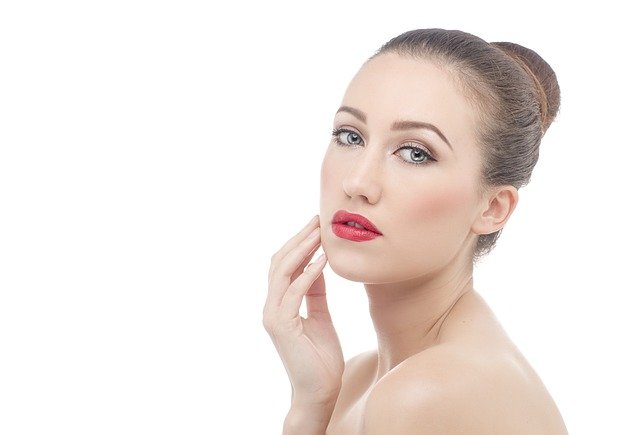 Your consultation will take place at our San Antonio office. Here, we will begin with a physical examination. After escorting you to your private consultation room, Dr. Grunberg will walk through your medical and surgical history with you. Then, she will open the floor to you. Dr. Grunberg needs to gain an overarching sense of what expectations you have and the type of results you want. After learning these expectations, she will examine all the places of concern, noting the skin's elasticity in these areas. This will help guide Dr. Grunberg's hand in drafting up your individualized treatment plan. Once this plan is finely tuned and approved by you, Dr. Grunberg will give you a list of preparatory steps that should be adhered to in between this consultation and your treatment date.
Preparation
Before the date of your AccuTite procedure, it is important to:
Plan a ride home. Although Dr. Grunberg uses local anesthesia, you will not be fit or able to drive yourself home from our offices.
Avoid all blood-thinning medications as these can cause excessive bleeding throughout your procedure.
Avoid smoking at least three weeks before your procedure. Smokers are known to heal slower than non-smokers and to experience more bruising and swelling postoperative.
Procedure
On the day of your AccuTite procedure, we will begin by administering local anesthesia. Next, Dr. Grunberg will make a tiny incision at the base of the target area(s). The incision is so minuscule it will be virtually invisible to the naked eye. Then, Dr. Grunberg will enter the bottom rod of the AccuTite device in the skin. The top piece of the device will regulate the temperature of the inserted rod – making sure it is hot enough to melt away fat but not hot enough to cause any discomfort or damage to neighboring tissue. Next, she will fan the rod around the entirety of the target area(s) for approximately 20 minutes. Once she has sufficiently addressed the entire region, Dr. Grunberg will remove the rod and suture the hole with dissolvable sutures.
Recovery & Results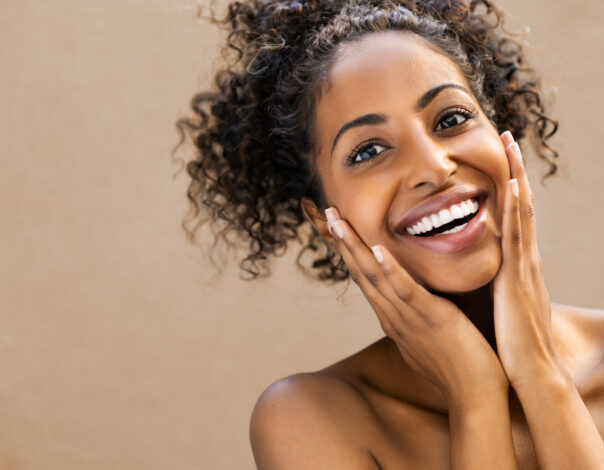 Because there is no major excision and Dr. Grunberg uses local anesthesia, recovery is simple and straightforward. The area may be a little tender, bruised, and swollen, but this should pass in the following days. Over the next couple of weeks, you will notice a gradual shift in the treated areas. The fat will disappear; the skin will look tauter. Soon, those stubborn areas like a double chin, under-eye bags, jowls, undefined jawline will vanish, leaving behind a renewed, youthful appearance.
Corresponding & Complementary Procedures
After seeing the results Dr. Grunberg and her expert team can create, you might be interested in learning what else Alluring Aesthetics has to offer in our suite of body contouring procedures. It is safe to say that while AccuTite garners incredible results – it is only the tip of the iceberg. Other treatments that produce remarkable results are:
FaceTite
Using the same technology as AccuTite, FaceTite harnesses the power of radiofrequency waves to trigger the collagen production and melt away unwanted fat. Only requiring local anesthesia, FaceTite is a minimally invasive procedure performed in our office. With its ease and simplicity, you are free to return to your daily routine right after your procedure has finished. While some results occur immediately, you can expect to see full results within six weeks of your treatment. These beautiful results will last as long as twelve months if you continue leading a healthy, active lifestyle. This is the perfect non-surgical alternative to the popular facelift.
BodyTite
Made by the same creators of AccuTite, BodyTite is the trailblazing pioneer for radiofrequency technology in cosmetic procedures. Approved by the FDA in 2016,[3] BodyTite has quickly become the alternative to more invasive, traditional body contouring procedures. This procedure addresses loose skin and unwanted fat around the belly, arms, breasts, knees, and thighs. Because BodyTite is a quick, seamless treatment, you will be free to resume your daily routine right away. No more extensive downtime focusing on healing and recovery. With BodyTite, you can see a radical change in your appearance in as little as 30 minutes!
Cost in San Antonio
Depending on the number of areas treated during your AccuTite procedure, the cost of your treatment will vary. Also, we will factor in any complementary procedures that you have added on with your AccuTite treatment. We will discuss the cost of your individualized treatment during your consultation. Please feel free to visit our specials page to learn more about this month's specials or give our office a call at (210) 714-5390.
FAQ
What part of the body does AccuTite treat?
AccuTite Skin Tightening treatment treats areas of the face and neck with saggy skin. These areas include eye bags, upper and lower eyelids, nasolabial folds, jowls, and knees. 
What's the difference between AccuTite and FaceTite?
While AccuTite and FaceTite are both made by InMode and use the same technology, AccuTite treats smaller areas. Think of it as the little tube extension on the vacuum that hits the hard-to-reach nooks and crannies of the face. 
Are results from AccuTite permanent?
The fat lost from AccuTite is permanently gone. With routine exercise and a healthy diet, this fat is less likely to return. However, there is no way to upend the aging process, so new fat stores and loose skin may occur as you age. But, you can expect your AccuTite results to last for several years.
References
Erez Dayan, MD, Christopher Chia, MD, A Jay Burns, MD, Spero Theodorou, MD, Adjustable Depth Fractional Radiofrequency Combined With Bipolar Radiofrequency: A Minimally Invasive Combination Treatment for Skin Laxity, Aesthetic Surgery Journal, Volume 39, Issue Supplement_3, May 2019, Pages S112–S119, https://doi.org/10.1093/asj/sjz055
Duncan, D. I. (2013). Nonexcisional Tissue Tightening. Aesthetic Surgery Journal, 33(8), 1154–1166. https://doi.org/10.1177/1090820×13505862
Ahava, M., & Stein -Regulatory, S. (2016). . https://www.accessdata.fda.gov/cdrh_docs/pdf15/K151273.pdf