Avéli
Offered at our convenient location in San Antonio, TX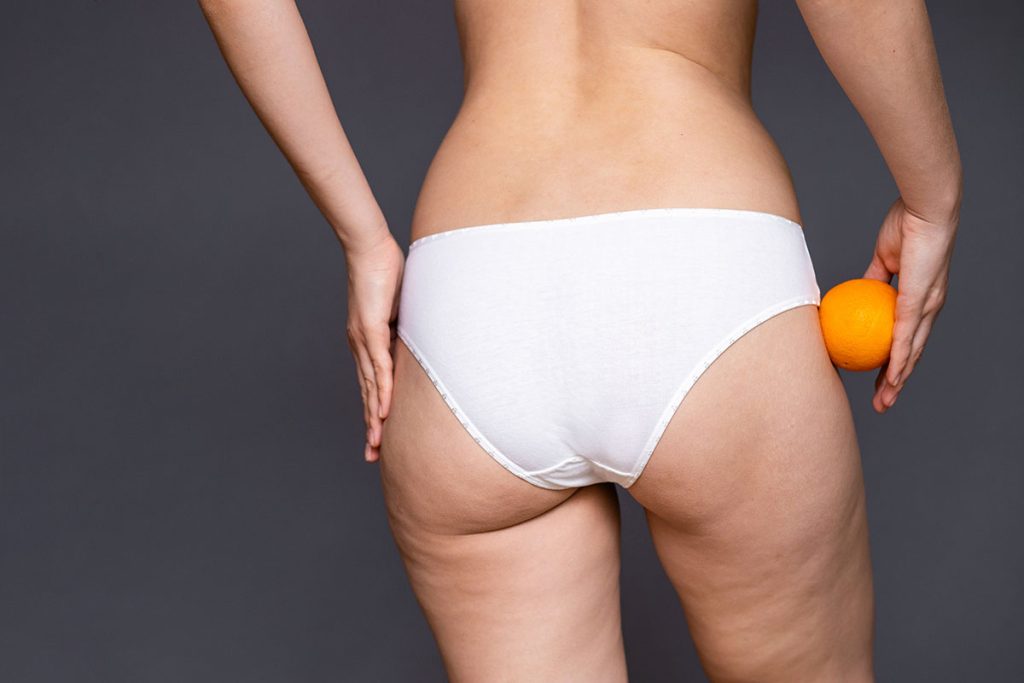 Avéli is a cellulite reduction treatment that targets the dimpled appearance of the skin caused by underlying fat cells and irregular connective tissue. Many individuals- mostly women- struggle with cellulite, which can negatively impact their body image and self-esteem. In fact, approximately 85% to 90% of women have some form of cellulite on their bodies. (1) Avéli can strategically target the most common areas where cellulite forms, such as the thighs, hips, and buttocks. With just one minimally invasive treatment of Avéli, you can feel proud of smoother, more youthful-looking curves. 
At Alluring Aesthetics in San Antonio, Texas, patient safety, comfort, and satisfaction are paramount. Dr. Wendie Grunberg, Dr. Edward Gronet, and their team of highly skilled professionals utilize state-of-the-art equipment and follow industry-leading practices to ensure excellent and satisfactory outcomes. They strive to create a warm and welcoming environment where patients can openly discuss their concerns and receive the highest quality care. If you are seeking an effective cellulite reduction treatment, schedule a consultation at our practice by calling (210) 714-5390 or messaging us through our contact page. We will get back to you as soon as possible! 
What to Know About Cellulite
Cellulite occurs when connective tissue bands called fibrous septae pull the skin down as fat cells push on the skin, creating a lumpy appearance. While exercise and maintaining a healthy diet are essential for overall well-being, they may not effectively address this skin-deep issue. A healthy individual with a normal amount of fat in their body may notice the effects of fibrous septae on their body.
Studies have concluded that it isn't related to the thickness of the subcutaneous fat layer (the fat that develops right under the skin), but it is directly associated with a weakened dermis, the second layer of skin. Research also shows that estrogen may play a key role in why so many more women than men develop cellulite. In accordance with this theory, many men who exhibit cellulite have a condition that causes androgen deficiency, which can allow estrogen to become more dominant over testosterone. (2)
Benefits of Avéli
With the revolutionary technology of Avéli, eliminating the bothersome appearance of cellulite has never been easier. Here are just a few of the benefits you can expect after undergoing this form of cellulite reduction:
Most patients need just 1 treatment to reduce the appearance of cellulite.
Minimally invasive methods ensure a quicker recovery.
It is performed in just 1 hour using local anesthesia.
The fibrous septae are directly addressed and cut down, allowing for smoother, more even fat distribution.
The incisions are only 3 mm long, so scarring is extremely minimal and will easily fade with time.
It can be combined with other skin rejuvenation treatments like microneedling and Morpheus8 for a more comprehensive approach. 
It incorporates subcision techniques, a method of cellulite reduction that involves an incision and provides access to the subdermal layer. It is one of the most effective methods of cellulite reduction. (3)
Personal Consultation
At Alluring Aesthetics, we understand that each patient is unique, and there is no one-size-fits-all solution for cellulite reduction. During your consultation, your surgeon will take the time to understand your medical history and cosmetic goals. This will allow them to assess the severity of your cellulite and determine if Avéli is the most suitable treatment option for you.
To schedule your personal consultation with Dr. Grunberg or Dr. Gronet, please contact our office in San Antonio, Texas, at (210) 714-5390 or message us online. Our friendly staff is ready to assist you and answer any questions you may have.
Procedure Steps
Before using the Avéli device, Dr. Grunberg or Dr. Gronet will first mark the most noticeable dimples in the thighs, hips, and buttocks. You must lie completely still on your stomach, without moving any muscles that could interfere with your surgeon's ability to identify the locations of the dimpling. Next, they will inject a local anesthetic made of lidocaine to provide complete numbing, sodium bicarbonate to make the injection more comfortable, and epinephrine that elevates the fat away from vital underlying structures- enhancing safety.
After about 15 minutes, your surgeon will then make a tiny incision and insert the Avéli device about 10 to 20 mm into the skin. (4) The device itself is long and thin with a red light near the tip to guide your surgeon as they move through the superficial layers. As Avéli manually cuts fibrous septae down in each area, the appearance of the indentations reduces. Finally, your surgeon will apply a small amount of gauze and surgical tape at the incision site. Within just 1 hour, you'll get to flaunt new, smoother skin that flatters your curves!
Is Avéli More Effective than Cellfina?
Both Avéli and Cellfina are subcision devices, meaning that incisions are made in order to access the underlying structures that create cellulite. Avéli is more advanced than Cellfina because it utilizes a light that shines through the skin, allowing the surgeon to precisely target fibrous septae. Avéli also has a curved tip that manually hooks onto these fibrous bands. Surgeons can get tactile feedback on where the bands lie before releasing them.
Recovery and Results
After about 2 days, you'll get to resume your normal activities and go back to a sedentary job. However, you should avoid exercising and other strenuous activities for the next 1 to 2 weeks to allow any swelling or bruising to resolve. Depending on how extensive the changes are, you'll have to wear a compression garment for the following 2 to 4 weeks. While you'll see results right away, your final look will settle in after the swelling subsides.
Corresponding & Complementary Procedures
If you deal with problems of excessive cellulite, you may want to consider other procedures that provide further sculpting and promote skin health and regeneration.
Morpheus8
With the Morpheus8 device, microneedles penetrate superficially into the dermis layer, where an abundance of cells called fibroblasts reside. Microneedling devices rely on the effects of these tiny needles to stimulate more collagen and elastin, two proteins produced by fibroblasts that contribute to the delicate balance of rigidity and elasticity in the skin. Morpheus8 also employs radiofrequency (RF) energy, a type of thermal energy that further enhances this process.  When you pair this treatment with Avéli, you can further enhance the skin's smoothness while also reducing stretch marks, scars, and dark spots.  
BodyTite
During a BodyTite procedure, your surgeon will administer local anesthesia before inserting one probe of the device under the skin. The other part will hover directly over the skin and conduct RF energy. This radiofrequency-based treatment liquifies fat and contracts existing collagen to tighten the skin around each area it moves to. It's often used in conjunction with liposuction to provide comprehensive body contouring. 
Liposuction
If you feel that you have too many fat deposits that don't go away with diet or exercise, liposuction may be the perfect solution. While you're under local anesthesia, your surgeon will use a suction device called a cannula to skillfully sculpt away these stubborn fat deposits. With Alluring Aesthetics' specialty in VASER Hi-Def liposuction that utilizes ultrasound energy, loosening and melting fat from other tissue has never been easier. VASER also allows the surgeon to leave behind thin layers of fat in specific areas in order to accentuate muscular definition. 
How Much is Cellulite Reduction Treatment in San Antonio?
It is important to note that the price of Avéli is influenced by various factors including the number of treatment sessions required, the size of the treatment area, and the complexity/severity of your case. Luckily, many patients get the satisfactory results they're looking for after just one session of Avéli. Rest assured, our team at Alluring Aesthetics will be transparent and upfront about all costs involved. Dr. Grunberg or Dr. Gronet will provide you with an estimate at the time of your consultation.
Rid yourself of the troublesome appearance of cellulite by signing up for one or more of our effective treatment options. Contact Alluring Aesthetics by calling (210) 714-5390 or by messaging us online.
FAQ
Is Avéli more effective at reducing cellulite than topical creams?
While topical creams alone may not provide significant cellulite reduction, they can complement other treatment modalities. These creams often contain ingredients such as retinol, caffeine, and antioxidants that may temporarily improve the appearance of cellulite by tightening the skin and promoting collagen production. Avéli is a device that is used under the skin to treat the root cause of cellulite. 
Can Avéli help tighten loose skin? 
Avéli can help release the tension from under the skin that causes cellulite, but it can't provide skin-tightening effects. Other treatments such as microneedling devices are more effective at contracting collagen in the skin and boosting the production of connective proteins that cause skin-tightening results. 
Is Avéli FDA-approved? 
Avéli is one of the latest cellulite treatments to receive FDA approval- it was approved in 2022.
What kind of side effects will I experience after Avéli?
Since Avéli devices are designed to be used right under the skin, the side effects are minimal. You may experience tenderness, bruising, and swelling in the first few days. 
References