Facial Fillers
Offered at our convenient location in San Antonio, TX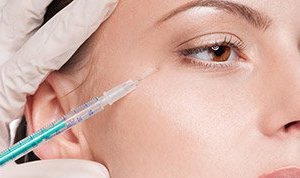 Fillers are a type of minimally invasive surgery used treat many different areas of the face, including the cheeks, fine lines and wrinkles, and the lips. Whether you're looking to plump your lips or restore lost volume to your cheeks, face fillers can be the right option for you. They can correct acne scars, deep wrinkles, and much more.
Fillers are typically injected right in the problem area. Usually made of a special medical gel, these fillers can continue to deliver results for a year or more after treatment. When patients come back for re-treatment, they often need less gel than they needed during their initial treatment. Full recovery from fillers usually takes 24-48 hours, but you can often get back to your routine right away.
We use a wide range of different fillers in our practice:
JUVÉDERM Ultra (Lips)
JUVÉDERM Ultra Plus (Deep Creases & Nasolabial Folds)
Voluma (Cheeks)
Volbella (Under Eyes)
Volbella (Fine Lines Around Mouth)
Vollure (Lips & Nasolabial Folds)
Restylane Silk
Restylane Lyft
Restylane Define
Restylane Refyne
As you can see, the options are very nearly endless. Our team in San Antonio, TX will collaborate with you to determine which filler is the right option for your areas of concern. We'll also provide an estimate of the cost at the time of your consultation.