Facial Fillers
Offered at our convenient location in San Antonio, TX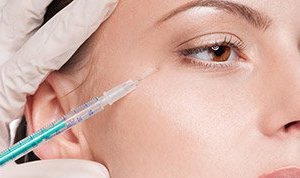 Facial fillers are injectable, minimally-invasive procedures that rejuvenate your appearance and enhance your natural beauty. Facial fillers inspire meaningful transformations that refresh the appearance of mature patients and enhance the features in younger patients.
Aging Is a Fact of Life, Looking Your Age Is Not
You love yourself. But you'd like to enhance your natural looks and bring out the most attractive version of yourself. Many people use social media filters to tweak their photos so they appear how they want to appear. But you don't have to filter when you practice self-care and enhance your natural beauty with facial fillers.
"Filler so you don't have to filter" – Alluring Aesthetics
Fillers are a type of minimally invasive surgery used to treat many different areas of the face, including the cheeks, fine lines and wrinkles, and the lips. Whether you're looking to plump your lips or restore lost volume to your cheeks, facial fillers can achieve stunning results for you. They can also correct acne scars, deep wrinkles, and much more.
Alluring Aesthetics specializes in empowering people to be the most beautiful version of themselves.
Alluring Aesthetics' founder, Dr. Wendie Grunberg, is committed to helping every patient achieve their cosmetic goals. Whether you want to revitalize your appearance to look younger or you want to subtly enhance your natural beauty, Alluring Aesthetics is here to help you and support you on your journey of self-love. 
Schedule a consultation today to discover the benefits of facial fillers. You can reach our San Antonio office at (210) 714-5390. Virtual consultations are available for your convenience.
About Facial Fillers in Houston
Beauty is a complex interaction between the observer and the observed. Studies into beauty have found that four general factors influence the perception of beauty: prototypicality, youthfulness, symmetry, and sexual dimorphism.[1] However, these factors are not absolute. People tend to prefer a natural-looking profile to a face with perfectly mirrored symmetry.[2] Extreme asymmetry may be considered unattractive but slight asymmetry might not.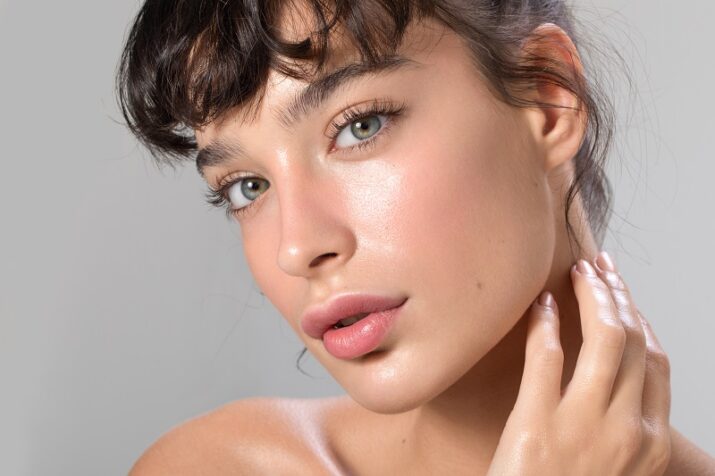 The perception of beauty can change over time. One study found that younger people, in general, prefer a different degree of tilt in the eye than older people.[3] There has also been a shift towards a general preference for fuller and more protruding lips than in the past.[4] Smooth, taut skin that is perceived as healthy and free from signs of acne or sun-damage was rated as very attractive.[5]
Beauty results from both the eye of the beholder and the efforts of the beheld. Facial fillers provide a great means to enhance your innate beauty with natural-looking results.
How Do Facial Fillers Work?
Fillers are typically injected precisely at the problem area. Usually made of a special medical gel, these fillers can continue to deliver results for a year or more after treatment. When patients come back for re-treatment, they often need less gel than they needed during their initial treatment. Full recovery from fillers usually takes 24-48 hours, but you can often get back to your routine right away. 
Before and After Photos
Benefits
Reduction of fine lines and wrinkles
Facial rejuvenation
No downtime
Immediately noticeable results
Natural-looking enhancements
Boost in your self-confidence
Stimulation of collagen and elastin
Candidates
Facial fillers can benefit anyone who wants to augment their natural looks or revitalize their appearance so they can age on their own terms.
Candidates should be in good health and not be currently experiencing any facial conditions such as active acne breakouts, sunburn, or other skin irregularities. Ideal candidates are non-smokers. Smoking is counter-productive to both a healthy lifestyle and facial rejuvenation. Non-smokers heal more quickly and smoking tends to exacerbate fine lines and wrinkles on the face. There is a reason some facial lines are called "smokers lines" after all. If you have a history of allergies, make sure to mention that during your consultation. Some allergic reactions may preclude the use of facial fillers.
Your Personal Consultation with Dr. Grunberg
Alluring Aesthetics is dedicated to helping people on their aesthetic journey of self-care and self-improvement. Open communication is extremely important.
Equally important as the technical skill and artistic eye for beauty is the ability to listen to a patient's story and understand their goals and aspirations. Certified by the American Board of Surgery, Dr. Wendie Grunberg possesses both surgical precision and an artist's knowledge of beauty. What truly sets her apart is her ability to empathize with her patients and understand their desires. Because of her innate compassion, she is particularly adept at crafting customized treatment plans to meet her patient's needs.
"Not only did she listen to every question, concern but she genuinely cares about every patient and their goals for their body. She is a perfectionist. I cannot get over how excited I am about my new body. Dr. Grunberg changed my life" – K.P.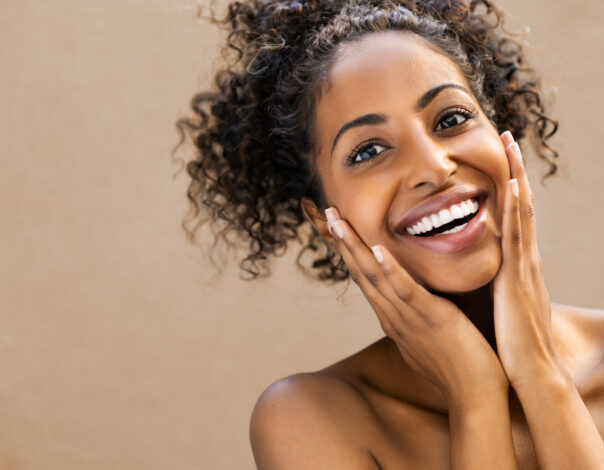 In her ongoing efforts to offer flexibility to her patients in consultations, Dr. Grunberg has partnered with Crisalix, a 3D modeling software company that offers the latest in patient visualization tools. With Crisalix, Dr. Grunberg can help patients visualize what their results might look like. Alluring Aesthetics will take pictures of the patient from multiple angles and the software can make a 3D reconstruction. This 3D imaging process helps ensure you and Dr. Grunberg are both on the same page and assists in mutual understanding.
If you're ready to experience the difference Alluring Aesthetics can make in your life, reach out to us at our San Antonio office at (210) 714-5390. You can also book an appointment online. For your convenience, we also do virtual consultations.
Types of Facial Fillers
We use a selection of different fillers in our practice, each tailored for specific results.
Juvéderm Ultra (Lips)
Ultra can be used to treat mild to moderate lines and wrinkles around the lips and the perioral area. It can also subtly recontour and add volume to the lips to create full, alluring results. Ultra usually lasts between 9 months and 1 year.
Juvéderm Ultra Plus (Deep Creases & Nasolabial Folds)
Ultra Plus is a thicker, more viscous formula of Juvéderm, designed to treat deeper lines and severe wrinkles around the mouth and nose.
Voluma (Cheeks)
Voluma is used on the cheeks to add and restore volume. Voluma is a deep injection that addresses age-related volume loss to the cheeks and augments the midfacial region, an essential area in the perception of facial beauty.
Volbella (Under Eyes)
Volbella's formulation works remarkably well at improving sunken skin in the under-eye region. Also called the "tear trough" region, hollowness in this area can make patients look tired or older than they feel. Volbella treats this area and refreshes a patient's appearance.
Volbella (Fine Lines Around Mouth)
Volbella's formulation also works great at reducing the fine lines around the mouth, especially the mesiolabial folds and perioral lines around the corners and sides of the mouth.
Vollure (Lips & Nasolabial Folds)
With a duration that can last up to a year and a half, Vollure's composition can help resolve the nasolabial folds. The so-called "parenthesis lines" are a common effect of aging. Injected into the mid-deep dermis layer of the skin, Vollure can treat modern to severe wrinkles.
Restylane
The core Restylane formulation is designed to smooth the fine lines around the mouth and plump up the lips. Restylane can treat moderate and more severe lines around the mouth and provide attractive lip augmentation.
Restylane Silk
If you have thinner lips, Restylane Silk might be the best product for you. Silk uses a lighter formulation than regular Restylane. Silk was created to refine the lips, sometimes to create the popular pouty effect, or treat more delicate situations like subtle thinning due to age.
Restylane Lyft
Lyft is aptly named as its design focuses on adding volume to the cheeks and providing a targeted lift to certain facial regions. Lyft can also be used effectively at adding volume to the hands. The hands often reveal a person's age. If you want to refresh your entire appearance, Lyft for the hands offers phenomenal results.
Restylane Defyne
Defyne treats moderate and severe "laugh lines" and "smile lines". Laugh lines are the lines around the nose and mouth. They are commonly some of the deepest lines that show on a person's face as they age. Defyne can minimize those moderate and severe lines.
Restylane Refyne
Refyne is similar to Defyne but designed to smooth mild to moderate lines. Whether Defyne or Refyne is more appropriate for your case can be determined during a consultation. The differences may often seem subtle, which is why you should never get fillers done at an "injectable party". Instead, consult with aesthetic professionals such as Alluring Aesthetics.
Enjoy Your Results
Facial fillers provide an essential tool for facial rejuvenation that has been time tested and continually shown to result in high levels of patient satisfaction.[6] Fillers are safe and effective. They offer an affordable method to refresh your appearance without the need for surgery. If you want a preview of the care Alluring Aesthetics provides, take a look at the reviews left for us by our generous patients.
How Much Do Facial Fillers Cost in San Antonio?
As you can see, the options are very nearly endless. Our team in San Antonio, TX will collaborate with you to determine which filler is the right option for your areas of concern. We'll also provide an estimate of the cost at the time of your consultation.
FAQ
Do the injections hurt?
Most injections include lidocaine to minimize discomfort. Most of our patients experience no pain, but some discomfort might arise depending on the location and an individual's unique anatomy.
Do the corrections last forever?
Diamonds don't even last forever. Facial fillers are long-lasting and achieve great results, but to maintain their effect, you will need to come in for updates every once in a while.
References