Liposuction
Offered at our convenient location in San Antonio, TX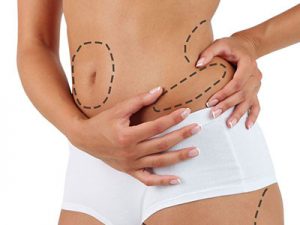 Are you unhappy with the amount of fat in troublesome areas of your body? Do you partake in a healthy diet and exercise, but still can't get rid of stubborn fat? Maybe your clothes fit unflatteringly or you try to camouflage the bulges with accessories.
It may be time to consider liposuction.
Dr. Wendie Grunberg, DO is a double board-certified plastic surgeon serving San Antonio, Texas and the surrounding area. Dr. Grunberg is an art aficionado who has an eye and passion for aesthetics. As a connoisseur of treating each patient as an individualized canvas, Dr. Grunberg is extremely skilled and well-versed in performing liposuction to sculpt your body, not only to your specifications, but to match your inherent essence.
Before and After Photos
What is Liposuction?
Liposuction is a surgical procedure that works by removing deposits of fat under the skin to improve aesthetic appearance. Liposuction can aid in sculpting, etching, and defining the body, by creating smooth and proportionate contours. Liposuction can be performed to remove fat in just about every area of the body. This includes:
Jowls/Chin/Neck
Abdomen
Hips/Love Handles
Liposuction Benefits
There are many benefits to undergoing liposuction. From losing the pudge to sculpting the body, liposuction can help you achieve your aesthetic goals.
Enhanced confidence and comfort
Long-lasting body contouring solution
More immediate results (compared to non-invasive procedures)
Multiple areas can be treated in one procedure
Slimmer, more proportionate contours
If you are ready to benefit from liposuction, contact Alluring Aesthetics to schedule your one-on-one consultation with Dr. Grunberg today.
Candidates for Liposuction
Optimally, patients who are treated with liposuction are in good physical condition and are looking for a contouring or body sculpting treatment as opposed to using liposuction as a way to lose weight. Ideal patients do not smoke and maintain a healthy lifestyle. They also desire to get rid of unwanted pockets of fat around their bodies. 
If you have an optimistic outlook and are realistic about what liposuction can do for you, reach out to Dr. Grunberg's San Antonio office today. Call us at (210) 714-5390 and one of our helpful staff members will be happy to assist you in scheduling your private liposuction consultation.
Liposuction Consultation
During a private consultation with Dr. Grunberg, you will have the opportunity to share your goals and ask any questions you may have about liposuction. Dr. Grunberg will discuss the procedure in detail. She will inquire about your health and medical history. From there, she will examine the area(s) you would like treated with liposuction.
After this thorough assessment, Dr. Grunberg will determine if liposuction is a good fit for you and your needs. If she believes you are a good candidate for liposuction, Dr. Grunberg will work with you to create a customized treatment plan. If liposuction is not a good fit for you, Dr. Grunberg will provide her professional medical opinion on alternative procedures.
Preparing for Liposuction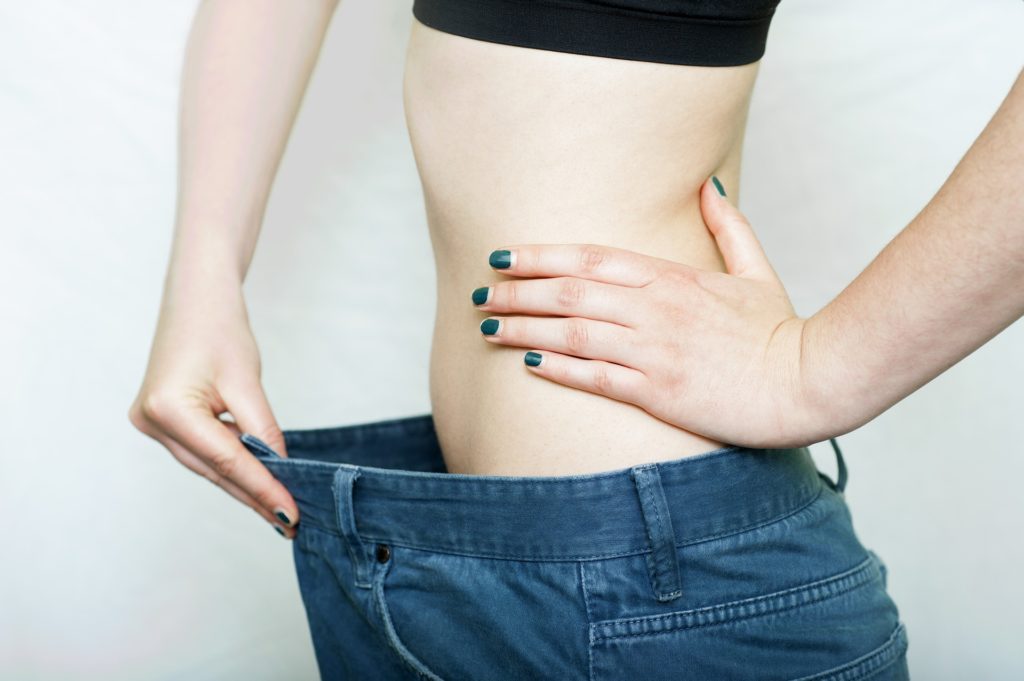 Dr. Grunberg will provide you with specific instructions on how to prepare for your liposuction procedure during your consultation and pre-operative appointment. You may be directed to stop smoking and drinking alcohol for some time prior to surgery. You will also be instructed to stop taking or reduce certain medications that thin your blood. These may include aspirin, ibuprofen, blood-thinning medicines, and herbal supplements. You will need to appoint a trusted adult to drive you home after your lipo procedure and possibly stay with you for at least 24 hours.
Liposuction Procedure
Immediately prior to your liposuction procedure, Dr. Grunberg will meet with you to review your treatment plan. She will ensure you are still comfortable with your decision to undergo liposuction at this time. Once any nerves are calmed, Dr. Grunberg will mark your body using a surgical marker. This will highlight any areas of focus during the procedure, including anatomical landmarks, incision sites, the areas where to remove more/less fat, and areas for specialized sculpting.
Your treatment plan will inform which liposuction method will be best suited for you.
Once you are in the operating room, you will be given the appropriate anesthesia to keep you feeling comfortable during the procedure. Dr. Grunberg will make very small incisions at the treatment area. Tumescent fluid will be inserted into the treatment area. It is a medicated solution that consists of local anesthetic, epinephrine, and saline solution. It will not only numb the area, but it will swell the fat cells, making them easier to remove through liposuction.
Traditional Liposuction
With traditional liposuction, Dr. Grunberg will insert a long, hollow tube, called a cannula, into the treatment area. She will use the cannula to gently break up the fat deposits. The cannula will then vacuum out the loosened fat as Dr. Grunberg moves the instrument across the treatment area. She will contour your body by strategically removing fat with the cannula.
VASER Hi-Def Liposuction
VASER stands for Vibration Amplification of Sound Energy at Resonance. Once the tumescent fluid is inserted into the treatment area, VASER Hi-Def Lipo utilizes targeted ultrasound waves to liquefy the unwanted fat cells. The cannula is then used to remove the melted fat. Because of the decreased risk of physical trauma to the treatment area through the use of force to loosen the pockets of fat, VASER Liposuction is considered a minimally-invasive procedure. 
Once the ideal amount of fat is removed and the treatment area is sculpted, Dr. Grunberg will meticulously close the incisions using sutures.
Liposuction Recovery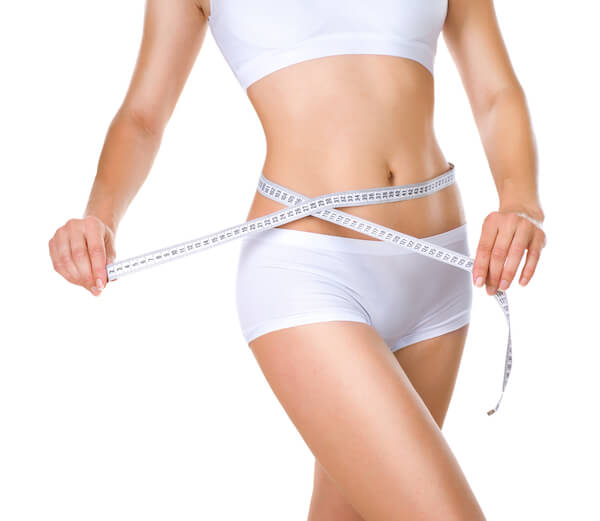 After your liposuction procedure, you can expect to experience soreness and slight bruising at the treatment site. You may have drains placed at the incision site to help minimize fluid build up and subsequent swelling. In addition, you may have to wear compression garments over the treatment area to aid the reduction in swelling and to help your skin conform to its new contours.
You can expect to take a few days off of work to recover from your liposuction procedure. You may begin to resume normal activity about 2 weeks, post-op. Dr. Grunberg will discuss specific recovery instructions with you during your pre-op visit.
Liposuction Results
Immediately following liposuction, your face, arms, body, and/or legs will be noticeably slimmer. Your abs will finally make their appearance, your arms will fit comfortably into your favorite shirts, your back will be smoother and more defined. After liposuction you can say goodbye to your double chin, bat wings, and muffin top for good! It is important to keep up with healthy exercise and diet practices to maintain your optimal liposuction results.
Let's help you get to the sculpted body you've always wanted! Contact Alluring Aesthetics today to take the first step in your body contouring journey.
Pricing for Liposuction in San Antonio
Liposuction is a highly customized procedure. Because of this, you will receive individual pricing based on your personal treatment plan. The number and location of areas treated, the type of liposuction used, the type of anesthetic utilized, and the extent of your procedure will inform your final cost. 
Learn more about liposuction, recovery times, and cost when you contact us for a consultation today!
FAQ
IS LIPOSUCTION PERMANENT?
Liposuction offers long lasting body contouring results. Liposuction works by physically removing fat cells from the body. Maintaining good eating and exercise habits will ensure your results endure for years to come.
WILL I LOSE WEIGHT WITH LIPOSUCTION?
Liposuction is not a weight loss procedure. Rather, it is a body contouring solution. The maximum amount of weight you may lose after liposuction may be considered miniscule compared to what you will gain from the procedure. Renewed self-confidence, a wider range of clothing options, and a body you will love are among the many benefits of liposuction. Focus on your eating and working out to lose significant weight and to maintain your liposuction results. 
WHY SHOULD I GET LIPOSUCTION?
Liposuction offers an immediate reduction in fat in the treated areas. You will not need to wait weeks or months to see if liposuction was effective. If you have stubborn fat deposits that won't budge, liposuction may be an option for you. 
At puberty, we have a certain number of fat cells. This number does not fluctuate as we get older. When we gain weight, the fat cells swell and when we lose weight the cells shrink. Some people carry more cells in certain areas such as the lower belly that do not respond well to even the strictest diet and exercise regimens. Liposuction, physically removes these fat cells, making the area smoother and less likely to swell with any future weight gain. 
Additional Resources
American Society of Plastic Surgeons. (2020). Liposuction: Lipoplasty. Retrieved from https://www.plasticsurgery.org/cosmetic-procedures/liposuction
American Board of Cosmetic Surgery. (2020). Liposuction Guide. Retrieved from https://www.americanboardcosmeticsurgery.org/procedure-learning-center/body/liposuction-guide/
Hoyos, A. E. & Millard, J. A. (2007). VASER-assisted High-Definition Liposculpture. Aesthetic Surgery Journal, 27(6), 594-604. DOI: https://doi.org/10.1016/j.asj.2007.08.007