Liposuction
Offered at our convenient location in San Antonio, TX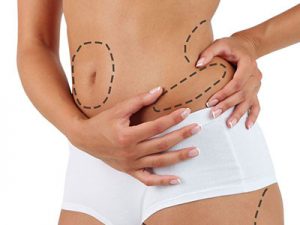 Are you unhappy with the amount of fat in certain troublesome spots of your body? Do you enjoy a healthy diet and get plenty of exercise, but still can't get rid of that stubborn fat?
It's time to consider liposuction. This procedure works by removing small deposits of fat around muscles to improve aesthetic appearance. Liposuction is the most advanced liposuction technique for sculpting, etching, and defining.
Liposuction is much less painful than traditional liposuction, and it's minimally invasive with immediate results.
Here's how it works: the area that we will treat is filled with a medicated solution. Then, we apply ultrasound energy to the fat cells in that area. Using a gentle suction system, we then remove those fat cells entirely. The surrounding tissues are kept intact, so your recovery will be much faster than traditional liposuction. Furthermore, you won't be waiting for weeks to begin to see your results, as you might with non-invasive fat removal.
Before & After Photos
Liposuction can be used to treat all of the following:
Jowls/Chin/Neck
Abs
Hips/Love Handles
Breasts
Optimally, patients who are treated with liposuction are in good physical condition and are looking for a contouring or body sculpting as opposed to using liposuction as a way to lose weight. Multiple areas of the body can be sculpted in one treatment.
Learn more about this procedure, recovery times, and cost when you call us for a consultation today!