Mommy Makeover
Offered at our convenient location in San Antonio, TX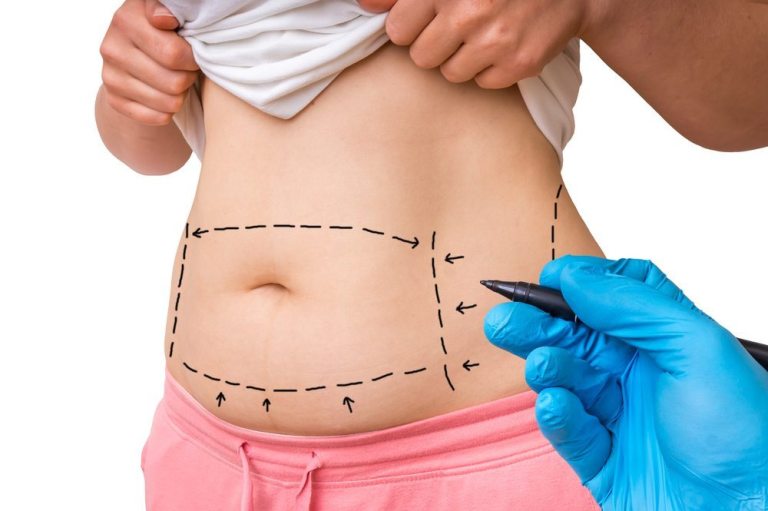 Becoming a mother, losing weight, or simply desiring a change may each be a motivating factor to tweak something about your appearance. Being able to have autonomy and agency over your body means that the changes you want do not have to fit into the confines of a cookie-cutter selection.
Traditionally, the "Mommy Makeover" has catered to the bodies of mothers, mainly focusing on tummy tucks, liposuction, and breast augmentation or breast lifts. Here, at Alluring Aesthetics, you can select comprehensive solutions to focus on your perceived "problem areas." You can expect an experience that is totally customizable to help you meet your personal body goals.
Dr. Wendie Grunberg is a board-certified plastic surgeon catering to the aesthetic needs of San Antonio, and beyond! Whether you are a man or woman, mother or father (or neither), Dr. Grunberg and Alluring Aesthetics can help you achieve the body you desire. To learn more about the aesthetic offerings at Alluring Aesthetics, be sure to contact us today to schedule an informative consultation with Dr. Grunberg.
What is a Mommy Makeover?
A Mommy Makeover is a selected combination of plastic surgery procedures to address the changes a mother may experience after pregnancy and childbirth. Generally, the combination of procedures focus on the lax abdominal skin and muscles with a tummy tuck, fat deposits under the skin with liposuction, and deflated breasts with breast augmentation or breast lift surgery.
At Alluring Aesthetics, Dr. Grunberg believes in opening the door behind the concept of the Mommy Makeover. Instead of excluding non-mothers from the experience of a comprehensive collection of cosmetic solutions and limiting mothers to a small portion of our offerings, Dr. Grunberg strives to inspire beauty in every patient she comes in contact with.
Benefits
The benefits of a Mommy Makeover are astounding! Dr. Grunberg steps outside of the box in order to help patients meet their individualized goals. By doing so, she can specifically assist you on your personal transformational journey.
Mommy Makeover Benefits
100% customizable suite of aesthetic procedures
Target YOUR personal goals
Enhanced confidence
Long-lasting, natural-looking results
Increased comfort in your skin
If you are ready to experience the benefits of a tailored approach to your makeover, call Alluring Aesthetics at (210) 714-5390 to book a consultation with San Antonio's own beauty connoisseur, Dr. Grunberg. While you are at it, take a look at what our satisfied patients have said about Dr. Grunberg's care, skill, and knowledge when it comes to providing an amazing experience.
Before and After Photos
Candidates
You may be an ideal aesthetic makeover candidate if you are a healthy adult who may be unhappy or unsatisfied with several aspects of your appearance. You may desire to address the problem areas with a tailored collection of procedures offered by Alluring Aesthetics. If you are looking to undergo surgical body contouring procedures, you will need to be close to your ideal weight.
If you are optimistic, yet realistic in your expectations of what your makeover can achieve, you may be a candidate for the procedures of your choice! Call Dr. Grunberg's office today at (210) 714-5390 to schedule your consultation.
Consultation
A private consultation is your prime opportunity to discuss your goals and woes with Dr. Grunberg. This protected time is set aside specifically for you. You will need to also share your health and medical history with the doctor. From there, she will provide you with information about your chosen procedures and perform a physical examination of the treatment areas.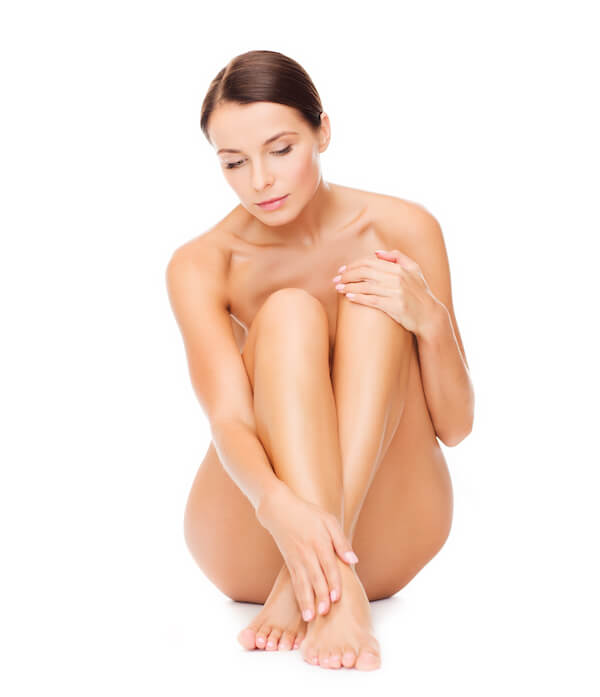 This thorough assessment will help Dr. Grunberg determine your candidacy for each individual procedure. Once you are cleared to move forward, she will work with you to create a customized treatment plan that will take into consideration your goals, anatomy, and personal needs. If the doctor believes your needs would be better met with alternative procedures, Dr. Grunberg will provide her professional medical opinion.
Are you ready to start the conversation about how you can become your best self? Reach out to the amazing staff at Alluring Aesthetics. We are glad to help you schedule your personal consultation!
Preparation
To help you prepare for your suite of procedures, Dr. Grunberg will provide you with specific instructions during your consultation and pre-operative appointment. While each patient who walks through the doors of Alluring Aesthetics is unique, there are some general guidelines to follow in order to best prepare for your procedure.
Stop using tobacco products for some time prior to your procedure
Dr. Grunberg may tweak your current medication regimen if it includes any blood-thinning medications
Appoint a trusted adult to drive you home after a surgical procedure and stay with you for at least 24 hours
Fill and pick up any medications prescribed by Dr. Grunberg prior to your appointment
For many skin related treatments, you may need to avoid direct sun exposure before your appointment.
If you have any questions about your personalized pre-procedure instructions, contact the knowledgeable and helpful staff at Alluring Aesthetics. We may be able to answer your general questions or direct you to Dr. Grunberg for clarification. We are here to help you on this journey! Contact us.
Your Makeover Procedure
Your customized makeover process will be unique to you! This means you are able to mix-and-match procedures to create the beautiful face and/or body you desire. Because of this, your procedure will be tailored to you. Take your pick from our selection of procedures to help you achieve your body goals!
Body Contouring Procedures
Arm Lift (Brachioplasty)
An arm lift is a surgical procedure where the excess tissue is removed from the arms and the remaining skin is tightened. The result is slimmer, more toned-looking arms!
BodyTite
BodyTite is a minimally-invasive technology that has been FDA-cleared for body contouring. BodyTite utilizes radiofrequency assisted liposuction to not only liquify and remove fat cells from under the skin, but also significantly tighten the skin!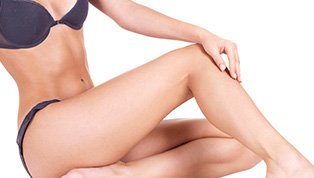 Butt Lift
Dr. Grunberg utilizes the power of Sculptra to provide patients with a rounder, fuller butt. Sculptra is a Poly-L-Lactic Acid dermal filler used to smooth and plump various areas of the skin. Through small injections, Sculptra aids in boosting the body's own collagen production, providing you with long-lasting butt lift results!
Female Rejuvenation
Female rejuvenation is a very intimate, yet empowering procedure. Labiaplasty is a surgical procedure where the labia minora and/or labia majora (inner and outer vaginal lips) are reshaped. Dr. Grunberg can reduce the size of the labia, resulting in a more comfortable and aesthetically pleasing vulva. In addition to labiaplasty, Dr. Grunberg also offers the O-Shot. This procedure can help to revitalize your most intimate areas.
Liposuction
Liposuction is a surgical procedure intended to remove fat deposits from under the skin by utilizing vacuum suction. Dr. Grunberg will insert a thin, hollow tube, called a cannula, into the treatment area and physically remove the fat. Just about anywhere on your body can be treated with liposuction.
Thigh Lift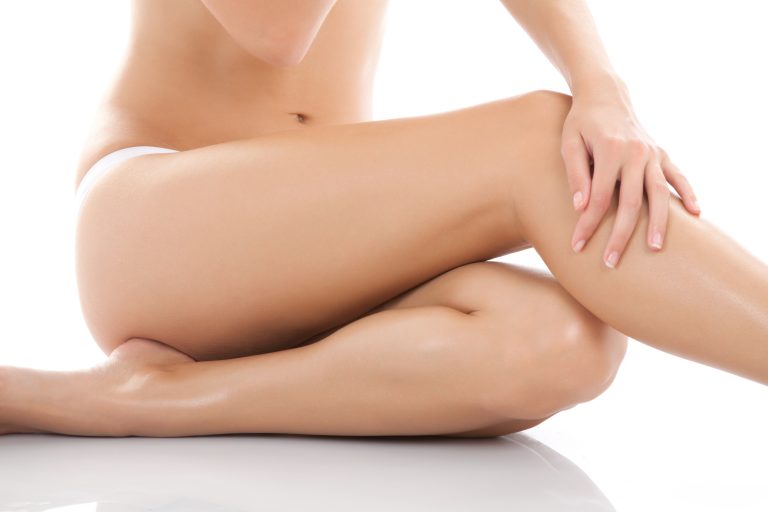 A thigh lift is a surgical procedure meant to remove excess skin and fat from the thighs that may have resulted from weight loss or age. This surgery can also smooth the skin dimpled by cellulite! If you've tried creams, massages, and other topical remedies to get rid of the "cottage cheese" look of your thighs and the flabby skin, a thigh lift may be a great solution.
Tummy Tuck (Abdominoplasty)
A tummy tuck is a surgical procedure that can work wonders for mothers and those who have lost significant weight! A tummy tuck removes sagging skin and excess fat from the belly. It also has the added benefit of having Dr. Grunberg tighten the weakened abdominal muscles that may have been caused by pregnancy and in some cases, severe obesity. A cinched waist is yours to have with a tummy tuck!
VASER Hi-Def Liposuction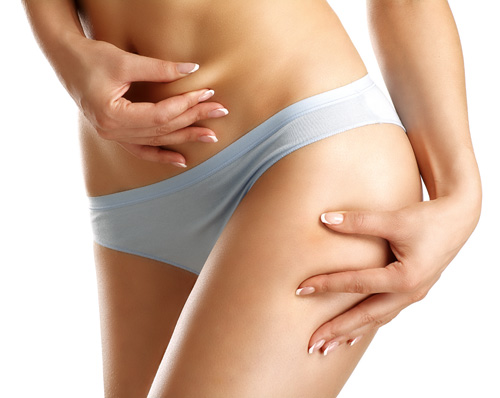 VASER Hi-Def liposuction is a minimally-invasive procedure that removes fat from the body. It is different from traditional lipo because it utilizes ultrasound energy to loosen the fat cells, making the fat easier to remove. This allows for a quicker and more comfortable recovery. VASER Hi-Def Liposuction can be used to sculpt the body in a precise manner giving way to your defined musculature!
Breast Procedures
Breast Augmentation (Mammaplasty)
If you desire a larger bust, breast augmentation may be right for you! Breast implants can help you achieve fuller, shaplier breasts with enhanced cleavage. Clothes may fit and look better after a breast augmentation by Dr. Grunberg!
Breast Lift (Mastopexy)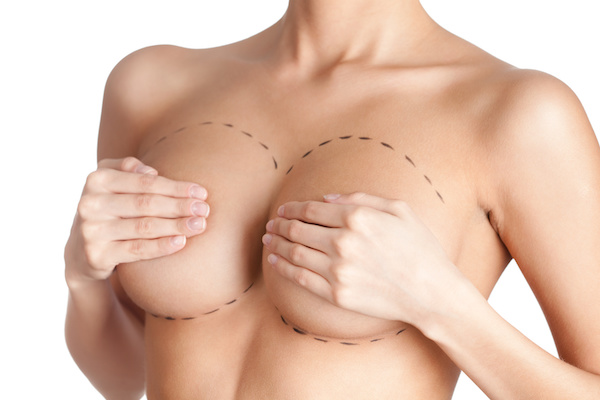 A breast lift is a surgical procedure to reposition the breasts higher on the chest wall. If you struggle with deflated, sagging breasts due to prior pregnancy and breastfeeding, age, or weight loss, a breast lift surgery can have you feeling more confident in your skin.
Breast Reduction (Reduction Mammaplasty)
While we love everything bigger in Texas, some women decide large breasts are not for them. Large breasts may cause significant physical discomfort and reduced quality of life. A breast reduction can help you reclaim your body and your life!
Facial Procedures
Eyelid Lift (Blepharoplasty)
An eyelid lift can help you look more youthful and pleasant! By removing excess skin and fat from the eyelids, your vision may be clearer and your eyes brighter. Instead of looking tired, angry, or old, you can set your sights on looking and feeling awake, alert, and younger!
Facelift (Rhytidectomy)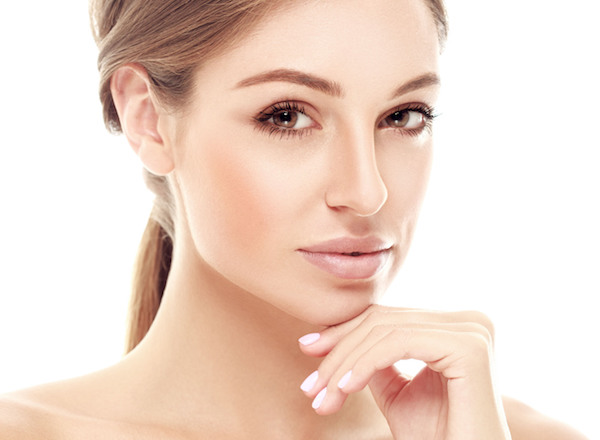 A facelift is a surgical procedure to smooth the skin on the face. This is accomplished by pulling the skin taut over the facial structures. This irons out lines, wrinkles, and jowls, giving you a youthful appearance.
Neck Lift
Similar to a facelift, a neck lift removes sagging skin from the neck and the remaining tissue is tightened. Say goodbye to the turkey neck and the double chin!
Skin Treatments
Injectables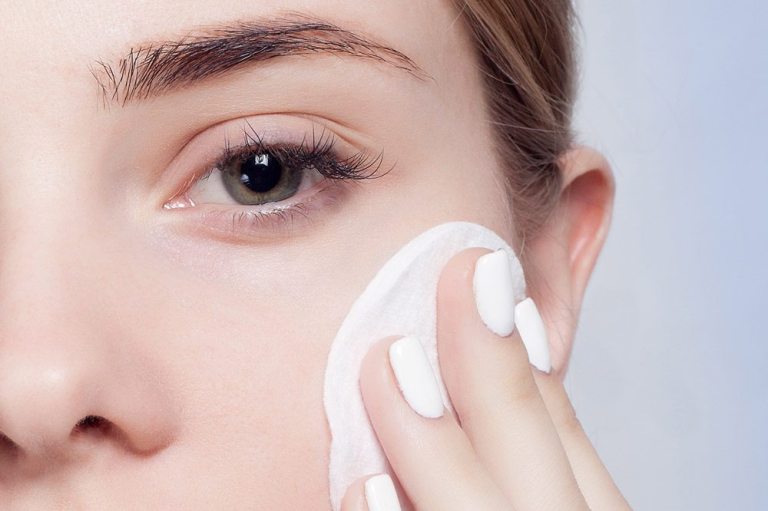 Injectable treatments are intended to temporarily reduce the appearance of fine lines, wrinkles, and depressions in the skin. Botox and Dysport are neuromodulators that restrict the movement of the muscles responsible for dynamic wrinkles in the upper face. This helps the skin remain smooth and wrinkle-free. Dermal fillers provide volume under the skin. They can smooth wrinkles, plump the cheeks, and fill the lips. You can revitalize your look with a combination of injectables!
Treatments for Men
Gynecomastia Treatment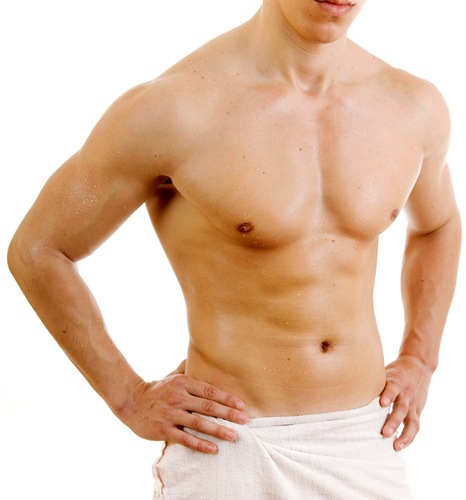 Gynecomastia is a condition where men develop excess breast tissue. Dr. Grunberg can reduce the enlarged breasts and give you the sculpted, more masculine chest you desire.
Recovery and Results
Dr. Grunberg will provide you with instructions to follow to ensure a safe and successful recovery. In order to maximize and obtain optimal results, it is imperative that you follow the directions and attend any follow up appointments. Regardless of the combination of procedures you choose, Dr. Grunberg will provide you with impressive, natural-looking, long-lasting results!
Are you ready to have the fabulous body you've been dreaming of? Contact Alluring Aesthetics today to book a private consultation.
FAQ
What procedures are a part of a Mommy Makeover?
Traditionally, a Mommy Makeover consists of a tummy tuck, liposuction, and breast augmentation or breast lift. At Alluring Aesthetics, we love our moms, but would be doing them (and non-moms, alike) a disservice to only include these procedures in a comprehensive makeover. Our patients are able to mix-and-match procedures in order to achieve their unique aesthetic goals! Take a look at our body contontouring, breast enhancement, facial rejuvenation, skin treatments, and male-focused procedures and take your pick! Dr. Grunberg will help you create a procedure plan that best suits your needs.
How much does a Mommy Makeover cost in San Antonio?
A Mommy Makeover is a highly customized procedure. Because of this, costs may vary significantly between patients. The only way to receive an accurate quote for the combination of procedures you desire is to attend a private consultation with Dr. Grunberg. She will assess your candidacy for your chosen treatments and you will be provided a quote for all associated costs. We offer special pricing on selected procedures throughout the year, so be sure to visit our specials page often to learn how you can save on your procedure!
Additional Resources
American Society of Plastic Surgeons. (2020). Mommy Makeover. Retrieved from https://www.plasticsurgery.org/cosmetic-procedures/mommy-makeover
American Board of Cosmetic Surgery. (2020). Mommy Makeover. Retrieved from https://www.americanboardcosmeticsurgery.org/procedure-learning-center/body-procedures/mommy-makeover/