Morpheus8
Offered at our convenient location in San Antonio, TX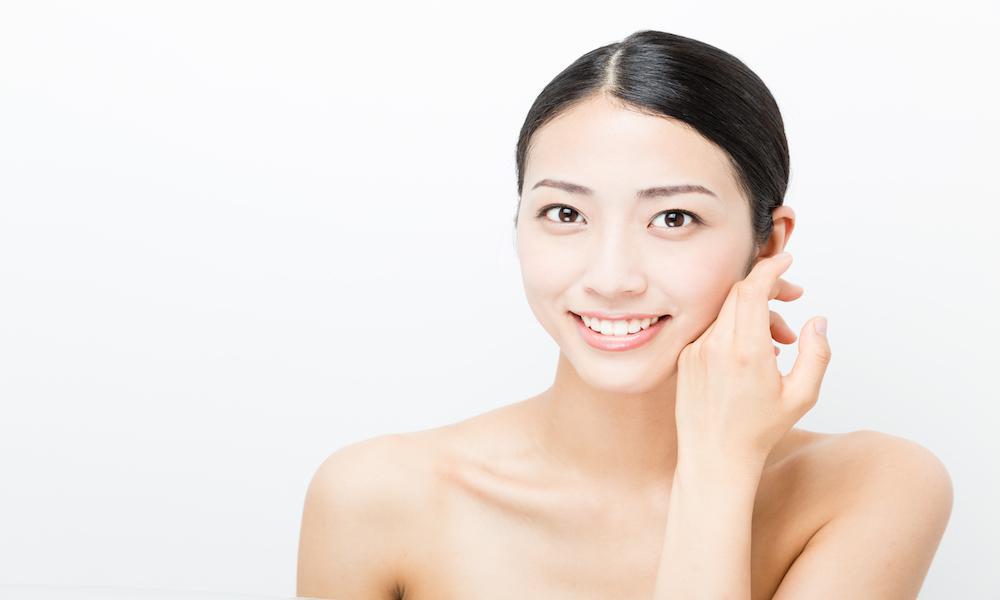 Morpheus8 is a new, revolutionary device that couples thermal energy with microneedling to activate the sub-dermis layer in the skin promoting collagen and elastin production. Collagen and elastin help to smooth out wrinkles, correct skin discoloration, and scarring, and showcase sleeker, younger-looking skin. Patients who have undergone Morpheus8 have said that they have noticed results in as little as 3 weeks. Morpheus8 is the first skin-revitalizing approach to combine micro-needling with radio-frequency skin tightening technology.
Before and After Photos
About
As we age, the subdermal layer in our skin slows down in collagen production. Collagen is the key protein that keeps our skin looking supple and youthful. But as we age, our collagen production depletes by 25% around the age of 65.[1] This can be detrimental to the elasticity and smoothness of our skin. 
If natural collagen is not being produced to keep up with the ever-evolving nature of our skin, then our wrinkles get deeper and the skin in different areas around our body begins to sag, becoming looser. For people who work so hard to look and feel youthful, this can be very disheartening. While a correct diet and lifestyle can keep us feeling young, factors such as age, sun damage, and the always-present pull of gravity can cause our skin to look older than our age. At Alluring Aesthetics in San Antonio, Texas, Dr. Wendie Grunberg specializes in bringing back that sprightly look to our skin. She and her team utilize the newest technology to help you achieve your aesthetic goals. If you wish to schedule an appointment or want to speak to one of our expert staff members, please call us at (210) 714-5390.
How Does Morpheus8 Work?
Backed by a May 2019 study, Morpheus8 proved its efficacy in improving skin's laxity and reducing the sight of wrinkles.[2] A Morpheus8 device works by creating microchannels in the skin with delicate micro-needles that reach the subdermal layer. Using radio wave frequencies, the needles then heat up the subdermal area. This thermal energy triggers the area under the skin to produce more collagen and elastin which, in turn, supports the skin and eliminates wrinkles. 
Benefits
As Morpheus8 is pioneering an advanced approach to sleeker, tighter skin, there are numerous benefits that come with our treatment:
Minimal wait time
Minimize acne scars
Reduce wrinkles
Tighten skin
Works on all areas of the body
Perfect for all skin types
No downtime necessary
Candidates
The perfect candidate for Morpheus8 is someone who is tired of their mildly sagging skin and is searching for a remedy – whether the mildly sagging skin is on the face, around the body or both. Morpheus8 is perfect for correcting dark spots or sunspots as well as reducing acne scars.
Personal Consultation
After scheduling your appointment at our San Antonio office, Dr. Grunberg or one of her compassionate medical professionals on staff will meet with you to go over your medical history. The aim of your personal consultation is to get a sense of your aesthetic goals. Then, we will examine the areas of loose skin you are having a problem with, noting the area's elasticity, or lack thereof, as well as any wrinkles that may be in the areas. 
If a Morpheus8 treatment is an ideal way to achieve your aesthetic goals, a time and date will be set for your treatment. Lastly, a detailed, personalized preparatory list will be given to you on how best to be ready for your treatment.
Preparation
The beauty of Morpheus8 is the easy, breezy nature of the preparation and the procedure.
How to Prepare for Morpheus8
Avoid blood-thinning medications such as ibuprofen and aspirin
Avoid topical serums such as retinol, topical antibiotics, exfoliants, and benzoyl peroxide for 48 hours before your treatment
Avoid exposure to UV rays by sunlight or tanning beds 24 hours before the treatment
Avoid nicotine and alcohol because these substances thin the blood and may result in increased bruising and swelling
Morpheus8 Treatment in San Antonio
During your Morpheus8 treatment, you'll relax in your own private treatment room. Here, a numbing agent will be applied to the areas that will be treated. After the numbing agent has taken effect, the Morpheus8 device will be carefully placed onto your skin, and the needles will gently penetrate to strategic depths in the subdermal layer. The tips of these tiny needles emit a pulse of revitalizing radiofrequency energy. The process will be repeated until the entire area has received an even coverage of treatment consistent with your unique skin concerns. Both the amount of RF energy and the depth of the needle will be adjusted to the area and condition being treated.
The needles may feel warm, but that is just the thermal energy going to work, promoting collagen and elastin production. Most patients find the procedure tolerable, although certain areas of skin may be more sensitive than others. Our team will ensure that you have the most comfortable experience possible!
Recovery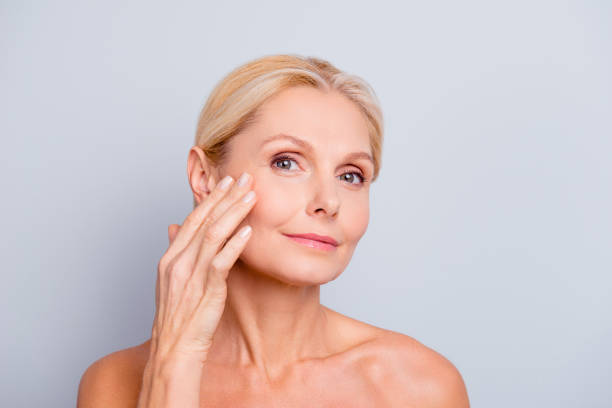 After your Morpheus8 treatment, you can expect little to no downtime whatsoever. There might be slight redness, itchiness, or swelling; this is completely normal. It is just your body's way of healing and adjusting to the treatment. These side effects can last for as little as a day to up to 3 or 4 days depending on the person's skin type and the size of the treated area. During that time, avoid wearing makeup, skin creams, or other treatments, and touching the treated area. You'll be given a topical antibiotic to avoid the risk of infection as the microchannels heal. It is also important to avoid UV rays for the next few weeks and afterward, to wear sunscreen equal to or higher than SPF 30. Following these steps will help ensure your results develop ideally during the recovery process.
Results
After several days, you will start to notice the incredible results of Morpheus8. The appearance of the skin will be smoother and tighter. Dark sun spots will be reduced and acne scars will have lessened in a matter of days. During the next 3 weeks, more and more collagen and elastin will help tighten the skin from the inside, under the epidermis. That's when you'll really start to see the results! As the skin heals and produces collagen and elastin naturally, wrinkles will even out and lines around the target areas will diminish in noticeability.
Corresponding & Complementary Procedures
Facial Fillers
Facial fillers work by injecting sagging, loose areas of skin with naturally occurring chemicals like hyaluronic acid. These chemicals bind directly with water molecules in the skin's tissue and cause the tissue to expand and contract, ironing out wrinkles and lines on the top of the skin. These fillers are great at getting plumper lips, getting rid of laugh lines around the mouth, and many other trouble spots on the face. At Alluring Aesthetics, we offer many different types of facial fillers that are specifically designed to target all the places wrinkles might rest on your face.
Laser Hair Removal
Unsightly hair on places such as your back, upper lip, legs, pelvic region, and many other areas can now be effectively removed, long-term, with laser hair removal. Tweezing, waxing, and shaving may do the trick, but these remedies don't provide a permanent solution. With laser hair removal, a light energy is focused on the hair follicles. The wave of light then damages the follicle by heating the hair at the root, causing any future growth to be minimal and faint. Through a series of sessions, you can find a lasting fix to that unsettling, unsightly hair. 
Cost
The price of Morpheus8 can vary, especially if any of our other services are elected to be included in your treatment plan. Price will also change based on the size of the area treated and how many sessions are required to achieve the desired results. 
FAQ
Is Morpheus8 safe?
Yes, Morpheus8 is safe! Approved by the FDA in July 2020, the new device has quickly become a well-established, popular treatment option for improving skin.
Are there any side effects to Morpheus8?
Morpheus8 treatments are incredibly safe and are an ideal solution to correcting many different dermatological issues. However, if not handled by an expertly trained medical professional, a patient may experience rows of needle marks on their skin that look like an orange peel. Be sure your Morpheus8 treatments are performed by a reputable medspa or medical practice. 
What's the difference between BodyTite and Morpheus8?
While both treatments tighten and contour skin, BodyTite works internally and Morpheus8 works externally. Depending on the needs to achieve your desired results either one would be effective at minimizing loose, droopy skin.
References
Reilly, D. M., & Lozano, J. (2021). Skin collagen through the lifestages: importance for skin health and beauty. Plastic and Aesthetic Research, 2021. https://doi.org/10.20517/2347-9264.2020.153
Erez Dayan, MD, Christopher Chia, MD, A Jay Burns, MD, Spero Theodorou, MD, Adjustable Depth Fractional Radiofrequency Combined With Bipolar Radiofrequency: A Minimally Invasive Combination Treatment for Skin Laxity, Aesthetic Surgery Journal, Volume 39, Issue Supplement_3, May 2019, Pages S112–S119, https://doi.org/10.1093/asj/sjz055