Breast Lift
Offered at our convenient location in San Antonio, TX
A Breast Lift Is the Perk You Need, Indeed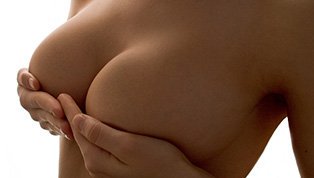 Gravity can be a real downer. It makes your features sag and it brings your expectations down to earth, but there is nothing we can do to avoid it.
Until now.
A breast lift at Alluring Aesthetics elevates your profile and raises your perspective. As we age, breasts lose their definition and fall victim to ptosis (drooping). Dr. Wendie Grunberg can reverse the dynamics of time by helping your breasts defy gravity.
To learn how Dr. Grunberg can bring your bust back to its best shape, contact our office in San Antonio, Texas. We also provide virtual consultations for those who are unable to visit in person. No matter where you log on, Dr. Grunberg wants to connect with you!
What Is a Breast Lift?
Also known as mastopexy, a breast lift acclimates the chest to emphasize its perky, pleasing contours. By removing excess sagging skin, Dr. Grunberg can tighten the overall look of the breasts. There are several approaches to the procedure, and Alluring Aesthetics can help determine which one is best for each patient's unique needs and desires.
Donut Mastopexy
For mild to moderate depletion of chest definition, Dr. Grunberg can address them with the "donut" method of breast lift.[1] She begins by gently making a circular incision along the contours of the areola, concealing it strategically. From there, she can bring the underlying tissue into balance, providing a taut, lifted look.
Vertical Technique
When sagging is more pronounced, Dr. Grunberg may recommend the vertical mastopexy method. The incision begins at the nipple and extends downward under the breast. Excess skin and tissue are removed and the incision is skillfully closed. The vertical technique improves symmetry and overall aesthetics by raising the breasts subtly yet strikingly.
Anchor Mastopexy
For advanced cases of ptosis (sagging), consider the benefits of an anchor technique. The incision begins in a similar fashion to the vertical method, but then goes further. After a line is drawn from the nipple downward, two incisions extend outward along the creases under the breast, resembling the shape of an anchor. By creating an upside-down "T" incision, Dr. Grunberg can properly address sagging along every dimension of the breast. Excess tissue is removed and the incisions are closed to bring a tight, toned shape to the breasts.
There are many different approaches to breast lift surgery, but only one that fits your physique.[2,3] Contact Dr. Grunberg to discuss your options and begin your uplifting enhancement journey.
Before and After Photos
Benefits of Breast Enhancement
Looking good is wonderful, but feeling great is an added bonus. Breast lift surgery celebrates the best version of your physique and allows for greater comfort as well as a cosmetic boost.
In addition to the obvious physical benefits of a breast lift, the procedure provides a host of psychological rewards. When you look at yourself in the mirror, you want to recognize the vibrant, vital woman staring back at you. Regain your confidence as you restore your younger shape.
Breast Lift Benefits
Reduces uncomfortable pulling and sagging sensations
Replenishes a youthful silhouette
Clothes fit more flatteringly
Replaces insecurities with a rise in self-esteem
To experience the benefits of mastopexy for yourself, contact Alluring Aesthetics in San Antonio, Texas.
Eligible Candidates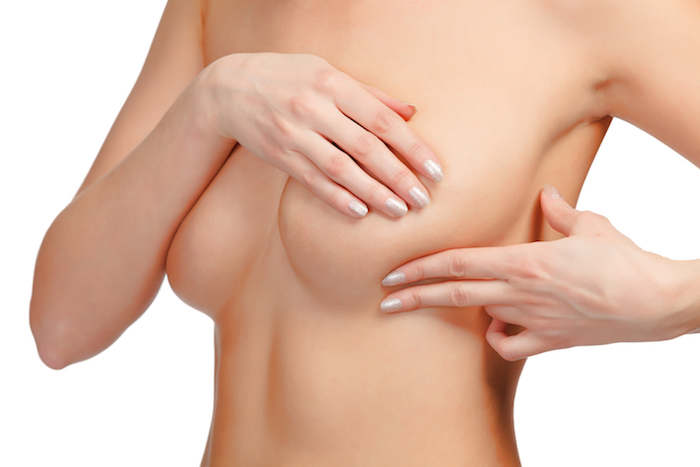 Women who wish to address the drooping declination of their breasts are ideal candidates for mastopexy surgery. Eligible patients should be in good health and within their target weight. Weight fluctuations may negate the effects of a breast lift, so please discuss your overall health and fitness with Dr. Grunberg. She can assess your anatomy and goals to determine if a breast lift is right for you.
One way to conduct an at-home assessment of your breasts is to take the "pencil test." Stand up straight and place a pencil horizontally under one breast, allowing it to hang naturally. If the pencil stays in place under the weight of the breast, that indicates significant ptosis (sagging). Call (210) 714-5390 to connect with an Alluring Aesthetic associate and erase that pencil test for good!
Private Consultation in San Antonio
It's time for some good ol' fashioned girl talk. In addition to being a top-notch surgeon, Dr. Grunberg is a great listener. Tell her about your cosmetic journey and explain your goals for improvement. If a breast lift is the best remedy for your issues, then great! Dr. Grunberg can schedule a procedure and explain every element of it ahead of time.
On the other hand, if your aesthetic needs would be better addressed by a treatment other than mastopexy, Dr. Grunberg will let you know. She is a straight shooter (downright sassy, if you ask some people) and she would never recommend a procedure that is unsuited to a patient's wellbeing and improvement.
Preparation and Procedure
During your comprehensive consultation, the Alluring Aesthetics support staff will provide you with detailed instructions to prepare you for a breast lift. It is always advisable to quit smoking several weeks before a surgery to promote optimal health and circulation. You may also be encouraged to stop taking certain blood thinners.
The duration of a breast lift depends on how extensive a procedure you choose. A pronounced approach like the anchor technique will invariably take longer than a donut mastopexy. Dr. Grunberg will dedicate her undivided focus and expert attention to your case until you receive the results you desire.
Healthy Recovery
A breast lift is a surgical endeavor, so the full estimated recovery time is 4-6 weeks. We can discuss this with you during your consultation, as well as explaining other factors such as prep for the surgery, cost, and more. After all, a successful recovery hinges on an open dialogue. Call our office today to schedule your appointment.
Amazing Results
A mastopexy procedure repositions the breasts to sit higher on the chest wall, correcting the sag that naturally occurs with age, childbirth and/or weight fluctuations. As a result, a breast lift gives you younger, shapelier, and more natural looking breasts without implants.
To get a glimpse of the future you, visit our rave reviews page. We are humbled by our patients' kind words and committed to continue providing 5-star service to the San Antonio community.
Complementary Procedures
The breast lift surgery can help to restore a more youthful appearance, as well as reduce the enlargement of the areola some patients experience. However, a breast lift will not drastically change the size of your breasts. If that's your goal, a breast augmentation should be considered.
Breast Augmentation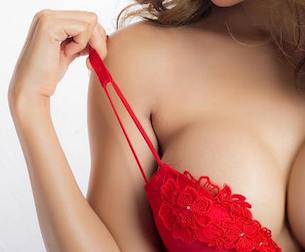 By placing silicone or saline implants into the breast pockets, Dr. Grunberg can help you achieve the volume and roundness of your wildest dreams. Breast augmentation can be performed in conjunction with a breast lift to simultaneously perk up your curves.
Tummy Tuck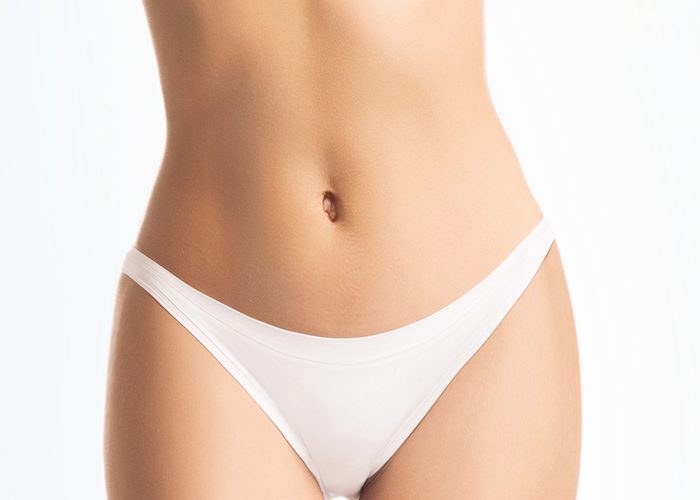 Patients who seek a breast lift often struggle with excess skin. If the issue extends lower than the chest, then a tummy tuck may be just what the doctor ordered. Dr. Grunberg can remove unwanted skin and fat from the abdominal region. As she conceals and closes her incisions, Dr. Grunberg will reshape the tummy to celebrate your features and stun onlookers!
Butt Lift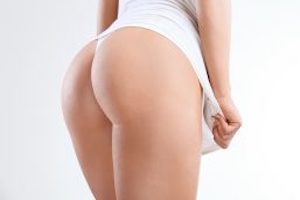 Since you're already raising your assets in the form of a breast lift, why not enjoy some back-end residuals as well? A butt lift from Alluring Aesthetics adds volume to your rear end and rounds out your posterior. The buttocks are notoriously difficult to tone and shape through diet and exercise alone. Dr. Grunberg can boost your butt in ways you never thought possible!
Regardless of which procedures fit your frame, Alluring Aesthetics can strategize the right approach for you. Improvement is a holistic endeavor. You are not merely a collection of parts and pieces; you are a strong, attractive individual. Empower your appearance at Alluring Aesthetics!
FAQ
How much does a breast lift cost in San Antonio?
You are brilliant, so let the world know! Join the Brilliant Distinctions rewards program to reap the benefits of loyalty. Alluring Aesthetics is committed to providing the best care at the right price. As part of our efforts to keep costs down, we run occasional specials. Check back often to save money on your breast lift procedure. 
Is a breast lift permanent?
Nothing in life is permanent, but nice try! We like the way you think, and we love the way you're going to look after a breast lift. Results can last for several years and even decades due to the enduring nature of mastopexy. The removal of excess skin and the reshaping of the breast contours are definitive. To extend the benefits of a breast lift, maintain a healthy diet and exercise routine. Avoiding weight fluctuations will help your mastopexy results shine for years to come!
References
Gruber, R. P., Jones, H. W., Jr. (1980). The "donut" mastopexy: indications and complications. Plastic and Reconstructive Surgery. 65(1):34-38. PMID: 7350575
Lockwood, T. (1999). Reduction mammaplasty and mastopexy with superficial fascial system suspension. Plastic and Reconstructive Surgery. 103(5):1411-1420. DOI: 10.1097/00006534-199904050-00009.
Erol, O. O., Spira, M. (1980). A mastopexy technique for mild to moderate ptosis. Plastic and Reconstructive Surgery. 65(5):603-609. DOI: 10.1097/00006534-198005000-00011.