Botox
Offered at our convenient location in San Antonio, TX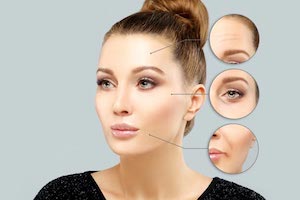 Botox is a cosmetic injection that reduces the appearance of lines and wrinkles. Botox is safe, simple, and effective. This cosmetic is America's favorite non-surgical way to eliminate wrinkles. It's more than that – it's also America's most frequently performed procedure. Botox is the ultimate minimally invasive solution to frown lines, crow's feet, and forehead creases.
You've definitely heard about it, and you've certainly seen it. It's a popular and powerful cosmetic. But when Botox is at its best, you'll see it without even realizing it. Botox injected by a skilled and experienced professional produces results that are natural-looking, smooth, and subtle. But, as Dr. Wendie Grunberg cautions: "The wrong injector can ruin your life faster than a man; choose wisely." To get the smooth, rejuvenated expression that you've been craving or to just schedule a little pick-me-up, contact Alluring Aesthetics. Dr. Grunberg loves making San Antonio look and feel its best and can't wait to meet you. Schedule an appointment today by calling (210) 714-5390.
Before and After Photos
About
Doctors have been injecting Botox since 1989. And, it still looks great! Besides being the most commonly performed non-surgical cosmetic procedure, Botox is also the most widely studied and researched treatment of its kind. Botox has been discussed in over 528 articles of peer-reviewed scientific and medical journals and has 16 years of published research proving its efficacy. The FDA approved Botox for safety, efficacy, and just as importantly, for patient satisfaction. (1) Botox lives up to the hype: Dr. Grunberg and her patients love Botox.
But how does Botox work?
Contrary to popular belief, Botox doesn't "paralyze" your muscles. It's a neuromodulator, which means that it puts a temporary hold on how your brain communicates with your muscles, which is where it works its magic.
When we move our muscles, it's because of a neurotransmitter called acetylcholine. When the body releases this, it signals our muscles to move. Neuromodulators like Botox prevent this wrinkle-forming muscle movement by blocking the acetylcholine that communicates with your muscles. (2) Simply put- your muscles just don't get the message, and you get a more relaxed, smoother, fresher appearance.
This is what keeps your nose from scrunching, eyes from squinting when you're stressed, or displaying other emotional reactions.
Botox Benefits
Did you know that our faces contain over 40 different muscles? That's a lot of opportunity for wrinkles! As we age, our skin produces less collagen and elastin, and repetitive muscle movements cause creases. When you come into Alluring Aesthetics for injections, your Botox will be strategically placed in the specific muscles that cause this kind of "dynamic" wrinkles for the best possible results. Botox eliminates laugh lines, crows feet, "bunny nose," and furrowed brows. Patients love how this cosmetic leaves smooth, youthful skin and a calm, professional expression.
Candidates
Candidates for Botox want to eliminate the appearance of the lines and wrinkles that are activated when forming certain facial expressions. The ideal candidate for Botox is a healthy adult who wants to refresh their appearance. Some of us have already experienced some of the effects of aging, but with carefully placed Botox injections, you'll never know it! We may have a few lines around our forehead or eyes, and our skin might have gained some unwelcome wrinkles. Botox can smooth wrinkles caused by muscle tension and help relax our facial muscles.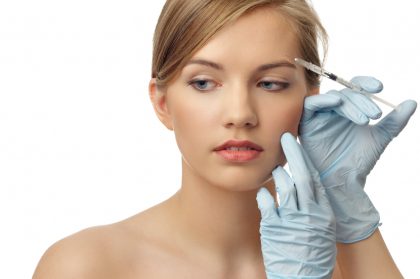 Remember to have realistic expectations. As Dr. Grunberg will explain during your consultation, not every wrinkle comes from muscle contractions. Some wrinkles result from spending too much time in our beautiful Texas sun. Botox can't treat wrinkles caused by photoaging, just the ones that derive from muscle tension. Dermal fillers like Juvederm are effective ways to treat other wrinkles. To learn more about these and the other services that Alluring Aesthetics offers, follow Dr. Grunberg's blog.
You may need to postpone your Botox injections if you are pregnant or breastfeeding, have a wound or infection near the injection site, have a muscle or nerve disorder, have an autoimmune condition, or have certain types of allergies. (3)
Personal Consultation
Dr. Wendie Grunberg wants to help you achieve the stunning vision of yourself that you've been dreaming about. If you share your cosmetic goals and expectations and she determines that Botox won't help your circumstances, she will let you know. Dr. Grunberg cares deeply about making every client's natural beauty shine brightly. During your confidential consultation with Dr. Grunberg, she will get to know you and your aspirations. Only then will she make recommendations on a strategy to help you look your best.
We love communicating with patients and seeing them share their success stories and before-and-after photos. Follow our Instagram feed and join our supportive San Antonio community.
Preparation
Dr. Grunberg will make sure that you know exactly what to do before and after your Botox treatments so that you have the best possible experience. At Alluring Aesthetics, even a quickie treatment like Botox is a smooth procedure with exceptional results.
To make sure everything goes swimmingly, before your injections:
Stop taking any blood-thinning medications.
Avoid alcohol the day before and after your Botox injections.
Alcohol and certain medications can hamper your body's natural healing process and can result in extra bleeding or bruising at your injection sites. It's also very important to note that Botox is not safe for pregnant or breastfeeding women. If you are pregnant, breastfeeding, or have certain allergies, Dr. Grunberg can recommend some safe alternatives that will still have you looking and feeling your best. When you commit to taking good care of yourself, you'll be able to enjoy the confidence-boosting results of your Botox injections and your healthy lifestyle.
Botox Procedure
Although Botox is painless for the most part, it does involve a series of injections. This cosmetic works its wonders by hampering the muscles that contract to cause wrinkles. So, Botox is injected directly into the muscle. But if you're not a fan of needles (and who is?), don't despair. Unlike other shots, you'll be given a topical anesthetic to numb the area first. Once you're properly numbed, you'll be injected with an extremely delicate needle. Dr. Grunberg will place a series of small injections into the targeted muscles. Most patients do report slight swelling and soreness after their injections, but these symptoms typically don't last more than a day or two.
After Your Injections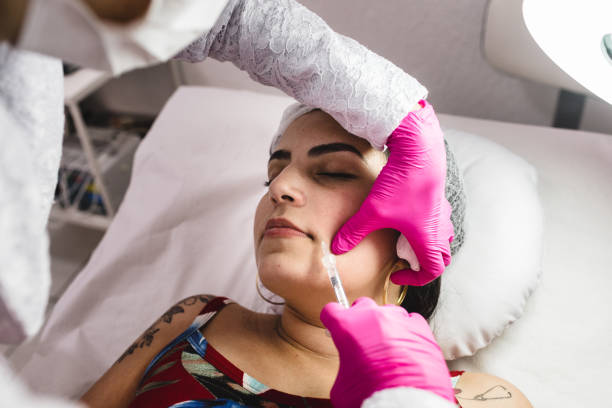 Many patients choose to schedule their Botox injections during their lunch break since this procedure is fast and doesn't require any downtime. But, for the best results, avoid alcohol the day after your injections, and take a day off from your workout. You may find that keeping your head elevated and using ice packs intermittently helps with any swelling. If you experience any discomfort after receiving Botox, make sure to avoid aspirin for a few days. If you have any questions during your recovery, don't hesitate to call us at (210) 714-5390.
Results
Although you may enjoy results immediately after your Botox injections, it usually takes about two weeks for the final results to become visible. Although each patient is unique and may receive varying doses of Botox, most results last for up to 4 months and become visible 48 hours after the initial injections.
Corresponding & Complementary Procedures
If you have deeper lines and wrinkles that appear even when your face is relaxed, dermal fillers are a great way to eliminate their appearance. Well-placed injections of filler can also plump and firm the lips and restore youthful volume to the cheeks. Fillers are excellent non-surgical and minimally invasive alternatives to facelifts and other more involved rejuvenating procedures. Like Botox, fillers can be quickly injected with little preparation or recovery time for the patient.
How Much Does Botox Cost in San Antonio?
The cost of your Botox procedure will depend on the number of areas you've chosen to treat and the amount of cosmetic that your procedure requires. Dr. Grunberg will be able to give you an accurate estimate for the price of your Botox injections during your personal consultation. Alluring Aesthetics offers its patients monthly specials and also participates in the Brilliant Distinctions Rewards program, which lets patients earn discounts on treatments like Botox!
FAQ
What is Botox?
Botox is an injectable cosmetic that lessens the appearance of lines and wrinkles that are caused by muscle contractions in the face. Botox is a temporary, minimally invasive, and non-surgical anti-aging treatment. 
What are my chances of having a bad reaction to Botox?
Less than 10% of patients who receive Botox injections report having an adverse reaction. Most other side effects only last a few days and are easily treatable with over-the-counter medication.
References
Allergan. HIGHLIGHTS of PRESCRIBING INFORMATION. ; 2020. Accessed February 22, 2021. https://media.allergan.com/actavis/actavis/media/allergan-pdf-documents/product-prescribing/20190626-BOTOX-Cosmetic-Insert-72715US10-Med-Guide-v2-0MG1145.pdf
Nigam, P. K., & Nigam, A. (2010). Botulinum toxin. Indian journal of dermatology, 55(1), 8–14. https://doi.org/10.4103/0019-5154.60343
Coté TR, Mohan AK, Polder JA, Walton MK, Braun MM. Botulinum toxin type A injections: adverse events reported to the US Food and Drug Administration in therapeutic and cosmetic cases. J Am Acad Dermatol. 2005;53(3):407-415. https://doi.org/10.1016/j.jaad.2005.06.011