BodyTite
Offered at our convenient location in San Antonio, TX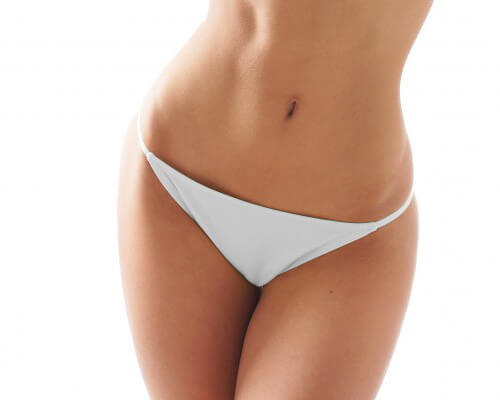 Body Tite is a non-surgical, minimally invasive body contouring system that eliminates fat and tightens skin. This technology uses radiofrequency waves that safely pass through the skin. They then create a thermal effect that contracts the connective tissue, and with it, the skin. A slimmer, tighter physique can be all yours with this exciting new technology. BodyTite is FDA-approved and works both internally and externally to rejuvenate loose, flabby skin.
If you are looking for dramatic results without the inconvenience and risk of surgery, BodyTite might be the ticket to your sexy new physique. BodyTite eliminates fat without leaving sagging skin behind. BodyTite also lets patients achieve trim, taut results without extensive surgery or scarring.
At Alluring Aesthetics, we help patients get in touch with their inner beauty, and offer a wide variety of services to reveal their best selves. Dr. Wendie Grunberg brings an artistic approach to cosmetic procedures, and her patients' reviews couldn't be more complimentary.
Contact our office in San Antonio Texas to book your personal consultation and learn more about what BodyTite can do for you. Call us at (210) 714-5390 today if you're ready to make waves, that is, radiofrequency waves!
Before and After Photos
All About BodyTite

Radiofrequency technology is nothing new. But as the demand for minimally invasive skin tightening and adipose reduction has risen, energy-based technologies like laser, high-intensity focused ultrasound, and radiofrequency have quickly developed to meet patient interest. Since the early 2000's, RF technology has steadily gained popularity with an increase of over 10% per year. (1) Body Tite is just one example of this success. Liposuction is one of the most commonly performed cosmetic procedures being performed today, but it can actually worsen the appearance of lax skin after the fat deposit is removed. (2) Not so with BodyTite!
How Does BodyTite Work?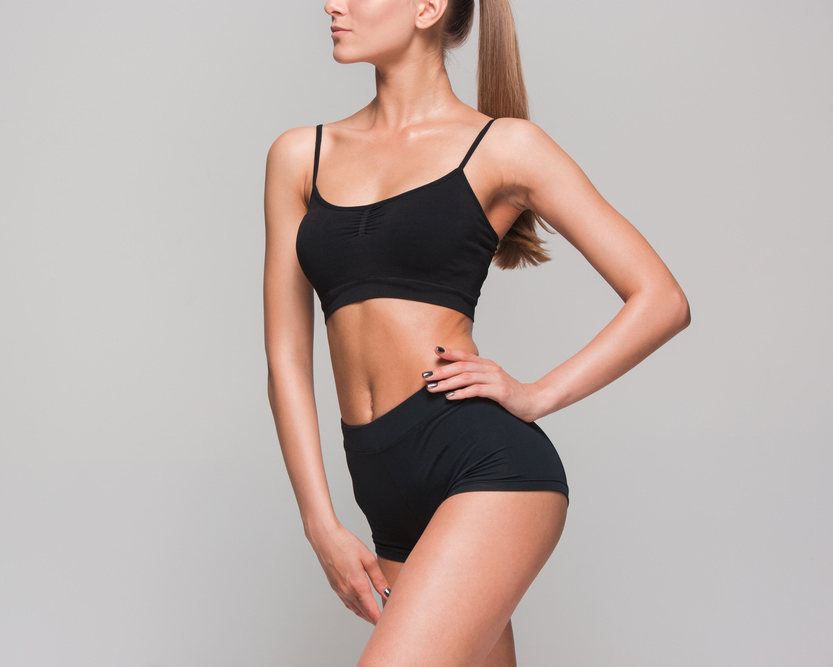 BodyTite's RF technology is administered via a hand-held device with two electrodes that pass its skin-tightening, fat-blasting waves back and forth to each other. It works from the inside out, and from the outside-in! The internal electrode is inserted into a fat deposit through a small incision and communicates with the attached external electrode that sits on top of the skin.
The RF energy travels in the form of a high-frequency electrical current and moves between the internal and external electrodes at a frequency of 1 million cycles per second! This generates powerful kinetic energy, and as a result, heat. Underneath your skin, the RF waves are able to quickly heat fat to over 100 degrees Fahrenheit.
The external, lower power electrode provides "thermal containment" and limits the heat energy to the area between the two electrodes. This keeps the heat where it needs to be, and keeps the rest of the surrounding tissue and nerves safe. (2)
As it kills fat, the RF energy's heat also cauterizes blood vessels and results in less bruising, swelling, and an overall faster recovery time. But that's not all! BodyTite's thermal effect has the unique ability to contract connective tissue by shrinking the collagen and elastin fibers that form the skin's scaffolding. At the same time, this heat triggers the body's natural wound healing response and initiates the production of new collagen for tight, firm, rejuvenated skin. (1) Over the next few months, the body naturally eliminates damaged fat cells and ramps up collagen production for results that just keep getting better and better.
Benefits
There are really no limitations as far as areas of the body that can be treated; the stomach, arms, chest, and thighs can all be improved using BodyTite. Eliminating fat in these areas can allow your workouts to have more noticeable results by increasing the visibility of muscle tone and definition. And while these areas of the body are obvious choices for most of us, BodyTite is also an excellent solution for the sagging skin in areas like the knees, which can be a dead give-away of our age. For men who are struggling with fat deposits on the chest, or cases of gynecomastia, the dreaded "man-boobs," BodyTite can be an effective way to achieve a flatter, more masculine chest. While some results can be seen immediately after treatment, the best results typically occur after six months. These results will continue to develop for up to twelve months following your BodyTite session!
BodyTite Candidates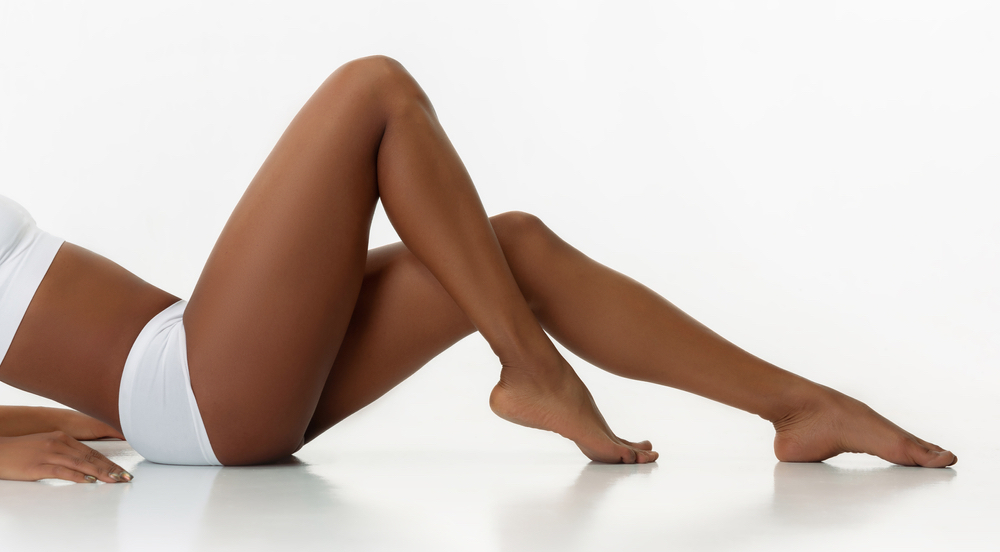 Candidates for BodyTite have two goals: to eliminate stubborn deposits of fat and to tighten skin. The ideal BodyTite candidate has moderate skin laxity and is close to their goal weight.
If you're interested in a body contouring procedure, but want to avoid costly and time-consuming surgery and recovery, BodyTite may be the procedure for you. BodyTite is FDA-approved for use on the abdomen, breast, waist, arms, thighs, and knees. Because it only requires a local anesthetic, it's an excellent option for those who are eager to avoid the risks that accompany general anesthesia. If you're pregnant or breastfeeding, wait until you've finished this important phase of your life to pursue BodyTite. BodyTite is also not appropriate for those who have compromised immune systems or conditions that affect the healing process. We'll determine whether you're a good candidate for BodyTite body contouring during your personal consultation.
Personal Consultation
During your personal consultation with Dr. Grunberg at her San Antonio offices, she'll get to know more about you and your aesthetic goals. She'll perform a brief physical examination and review your medical history to match you to the perfect body contouring procedure. At Alluring Aesthetics, you can expect an honest and compassionate approach. If we determine that another approach would better suit your needs and desires, we'll devise a personalized treatment plan that delivers the results you deserve. If you get the green light for BodyTite, get excited! You'll be given detailed instructions so that you know exactly how to prepare for your procedure and your recovery. To learn more about the services we offer and the latest in cosmetic procedures, follow Alluring Aesthetics on Instagram!
Procedure
Your BodyTite procedure is completely customized to you. The handpiece is adjusted so that the internal and external electrodes are at the correct distance to accommodate your layer of skin and fat. The temperature is closely regulated by BodyTite's computer console. Before your procedure begins, you'll be given a local anesthetic to numb the area being treated, and a mild sedative to ensure that you are resting comfortably. The area will be injected with tumescent fluid, and BodyTite's internal electrode will be inserted into the fat deposit through a minuscule incision. How small? This wand-like needle is less than a millimeter wide, making it similar in size to an earring post.
Dr. Grunberg gently penetrates the treatment area with steady, back-and-forth passes to evenly apply the RF energy and resulting heat. While the internal electrode coagulates the fat, connective tissue, and blood vessels, the external electrode gently heats the skin underneath for the skin-tightening effect. In this way, the RF energy is able to treat a significant area with only one site of penetration. (3)
Recovery
BodyTite is minimally invasive and doesn't require general anesthesia, making its recovery much easier than other cosmetic procedures. But like recovery from any procedure, proper care and good judgment will achieve the best results. Immediately after your BodyTite procedure, you'll experience temporary soreness, redness, mild swelling, and bruising. Depending on your treatment area, you may need to wear compression garments to help with pain and swelling. You'll be able to return to low-impact activities after resting for a week or two, and ready to resume more high-impact activity in a month or so. Dr. Grunberg will let you know what to expect for your recovery, and will carefully monitor your progress.
Results
Clinical studies of BodyTite have shown that the most significant results appear approximately 6 months after the procedure is performed. Until then, your body will be hard at work flushing out the damaged fat cells and ramping up collagen production for firmer, tighter skin. In some cases, patients were able to achieve up to 45% contraction in the treated area! BodyTite has been delivering real results for over a decade, and since then, no complications or lasting side effects have been reported. (4) If you're ready to bid adieu to sag and flab, contact Alluring Aesthetics and schedule your BodyTite consultation today! The new you is waiting.
How Much Does BodyTite Cost in San Antonio?
At Alluring Aesthetics, we give each patient a customized treatment plan that takes their individual goals, lifestyle, and anatomy into careful consideration. You're one in a million! That being said, the total cost of your BodyTite treatments will be unique to you. Dr. Wendie Grunberg will be able to give you an accurate estimate for your treatment during your personal consultation.
References