Laser Hair Removal
Offered at our convenient location in San Antonio, TX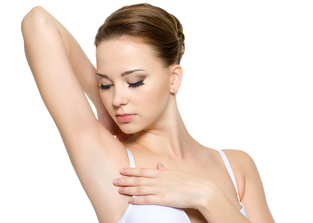 Are you tired of waxing, tweezing, and shaving? Would you like to reclaim part of your mornings back and shave a few precious minutes off your routine?
Ask us about laser hair removal using the Clear + Brilliant pélo laser. We can help you make routine hair removal a thing of the past by permanently eliminating unwanted hair. Because the laser is larger than average and includes built-in cooling technology, treatments are quick and virtually painless, with very little downtime.
For the most part, you can expect to come in, get your treatment, and be on your way again.
Because of the cycle of hair growth, laser hair removal usually takes multiple treatments. The exact number will depend on which area is being treated and how thick and what color the hair in that area is. Usually 4-8 treatments are required. During your consultation, we'll give you the most accurate estimate of how many treatments you'll need to get the results you're looking for, as well as a cost estimate.
We're able to treat the following areas:
Face
Upper Lip
Chin
Neck
Underarms
Chest
Back
Bikini
Brazilian Bikini
Buttocks
Backdoor
Full Leg
Partial Leg (Knee Down)