Evolve Body Contouring
Offered at our convenient location in San Antonio, TX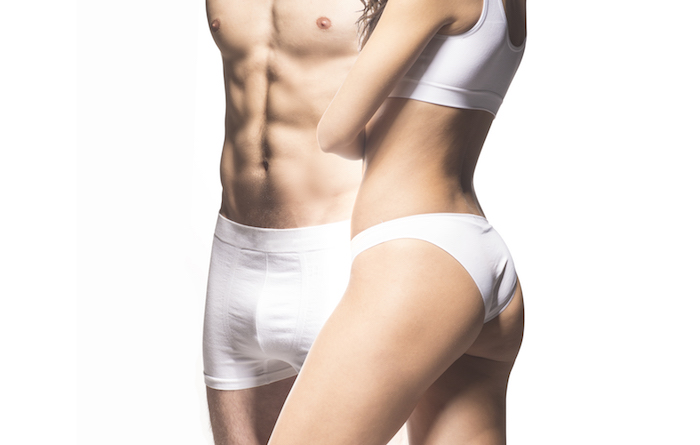 Evolve is non-surgical body contouring for the new millennium. The Evolve system is a clever combination of three different devices, each targeting a specific concern on the body. It utilizes radiofrequency and electromagnetic energy to remodel the skin, treat cellulite and improve muscle tone for a slim, sexy and sculpted appearance.
Evolve Body Contouring Is a Quantum Leap over CoolSculpting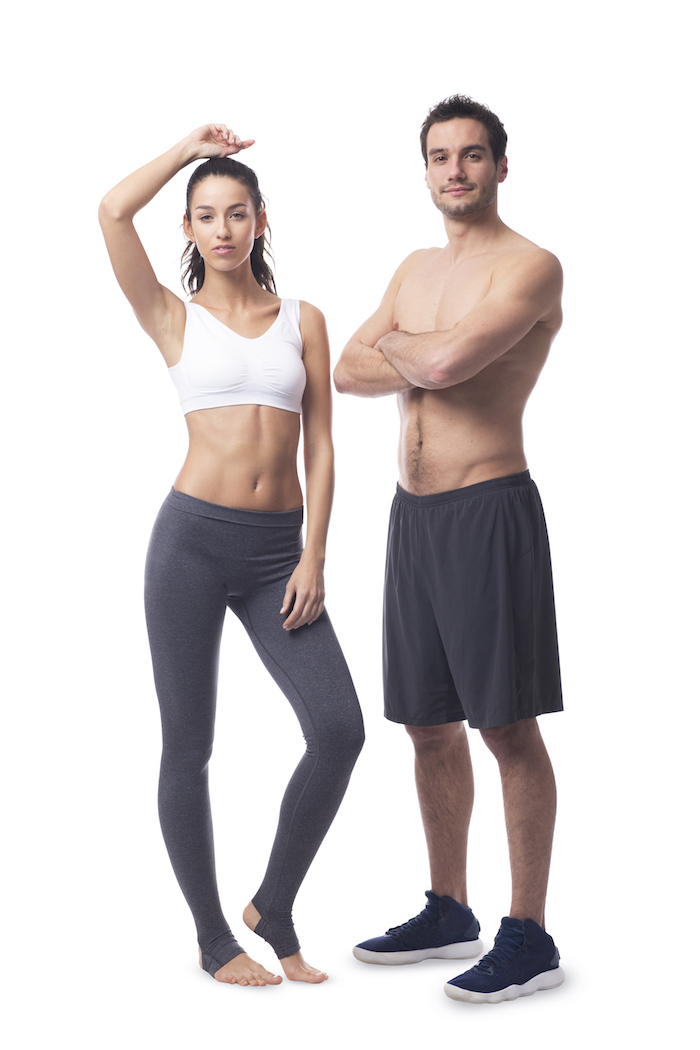 When it comes to non-invasive body contouring with stunning results and zero downtime, CoolSculpting has hogged the spotlight for long enough. It's time to evolve into the electric age of cosmetic body sculpting with the Evolve RF system. Evolve is the latest advancement in body contouring technology. It offers all of the advantages of CoolScupting and then some. In fact, Dr. Wendie Grunberg was so impressed with the Evolve system that she no longer offers CoolSculpting at San Antonio Plastic Surgery practice, Alluring Aesthetics. She's a true believer in Evolve's threefold approach to radiofrequency-based body shaping.
The Evolve system uses RF energy, deep tissue heating, and light vacuum pressure to remove fat, tighten skin, melt away cellulite's cottage cheese dimples and tone targeted muscle groups.[1] This non-invasive treatment is ideal for sculpting the abdomen, flanks, hips, thighs, knees and buttocks. Evolve is a safe, non-surgical substitute to liposuction and an innovative alternative to existing "fat freezing" technologies like CoolSculpting.
The Evolve System Includes Three Different Devices
Evolve Tite is a "remodeling" treatment that tightens lax skin
Evolve Trim is designed to treat mild cellulite
Evolve Tone stimulates muscle contractions to tone abs, buttocks, legs and arms
Alluring Aesthetics isn't too cool for school. We like to turn up the heat with the most sophisticated cosmetic services in San Antonio. Are you looking to evolve into the best version of yourself? Schedule a consultation with Dr. Wendie Grunberg and her staff. Call Alluring Aesthetics at (210) 714-5390 to speak directly with one of our helpful representatives. Or, if you prefer, you can take advantage of our new Virtual Consultations and begin the process remotely.
The Benefits of Radiofrequency and Electromagnetic Energy
Evolve is the ultimate in hands-free, non-invasive thermal body and skin treatments. It is the only hands-free platform available that remodels skin, treats adipose tissue and tones muscles.[2] With one nimble device, the threefold Evolve system can treat multiple areas of the body simultaneously. Dr. Grunberg and her clinical technicians are able to provide a variety of aesthetic treatments that are tailored to each body type.
Evolve Treatment Areas
Abdomen
Arms
Flanks
Hips
Thighs
Knees
Buttocks
Best of all, there is absolutely no recovery period or downtime associated with Evolve treatments. Patients may immediately return to work, family or their favorite pastime. Your swift session will have you in and out of Alluring Aesthetics in well under an hour.
Is Evolve a Superior Treatment to CoolSculpting?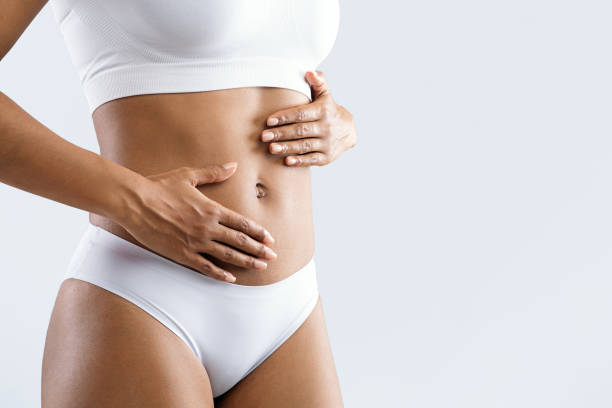 Evolve is the latest iteration of non-invasive body contouring and the next generation RF electromagnetic aesthetic devices. In Dr. Grunberg's informed, professional opinion (and, according to her firsthand observations) Evolve is, indeed, a far superior body contouring system to CoolSculpting. The sharp difference in quality is not reflected in either procedure's respective renown. You may have already seen internet ads and medspa specials for CoolSculpting. But, for all the breezy bluster of its pricy marketing campaigns, CoolSculpting is an inferior mechanism for fat removal. Cryolipolysis is the crude practice of freezing fat cells under the skin until they die off. Many of the CoolSculpting's unforeseen complications stem from the constant cold contact when its subzero, vacuum-powered metal applicators adhere to the skin. Evolve's warm, radiofrequency energy passes right through the skin and works completely unseen on stubborn fat bulges beneath the surface.[3] The system works on collagen in this way too. The combination of RF and electromagnetic energies combine to tighten skin and tone soft muscles more efficiently than any workout.   
Ideal Candidates
Do you think you may be an ideal candidate for Evolve body contouring? Evolve's threefold utility makes it an excellent treatment or a number of aesthetic issues. Evolve Trim, for example, helps our otherwise active and healthy patients discrete areas of exercise-resistant fat. These areas may occur in the abdomen, around the waist, in the inner and outer thighs and the arms. Evolve Trim can eliminate cellulite, too. For healthy patients who are afflicted by mild to moderate skin laxity in specific areas of the body, Evolve Tite's radiofrequency waves encourage collagen growth to restore the skin's supple, youthful responsiveness.
Your Private Consultation at Alluring Aesthetics
Are you intrigued by the possibilities of Evolve body contouring? Let your confidential consultation at Alluring Aesthetics be a part of your cosmetic journey. Dr. Wendie Grunberg is our founder and Chief Medical Officer. She is proud to bring her premium aesthetic services to her community in San Antonio, Texas. She is a doctor, a woman and an artist. She enjoys all life's pleasures of both the body and the mind. She frequently quotes her literary heroes as a source of inspiration:
"I'm going to make everything around me beautiful- this will be my life."

Elsie de Wolfe
At your private consultation, her staff of medical professionals will qualify your candidacy for Evolve. We will get to know you better through our intake interview. A brief medical examination will reveal all the essential data we need to match you to the perfect body courting procedure. If we determine that you will be better served by another approach, Dr. Grunberg or an Alluring Aesthetics representative will incorporate it into your treatment plan.
Preparation & Procedure
Prior to your Evolve treatment, will inform you on how to properly prepare for the procedure. Your individualized instructions will be tailored to your needs and personal preferences. There are, however, some general guidelines to keep in mind.
Prepare to Evolve
Seven days prior to your treatment, stop taking medication that compromises your skin, e.g. retinol, hydroquinone, tretinoins, etc.
Seven days prior to your treatment, do not undergo any other laser treatments
Stay out of direct sunlight and protect your skin from UV rays
Do not wear makeup to your appointment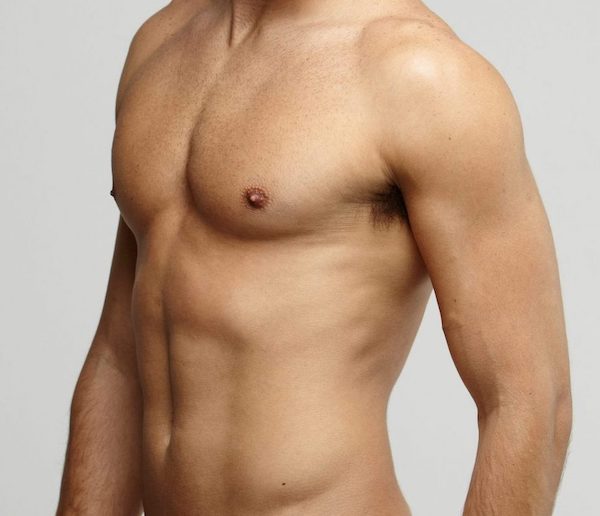 The Evolve procedures are super safe and fairly simple. The particulars of the process shall depend if you are getting Evolve Trim, Evolve Tite, Evolve Tone or some combination of the systems unique threefold approach. Because Evolve is non-invasive, it requires no incisions.[4] This makes the treatment ideal for body contouring patients who may not be ready to commit to more involved surgery, like Liposuction. Its hands-free applicators can be placed on multiple locations on the body. Feel free to recline while the high-tech electromagnetic devices all operate at once. While you rest, waves of radiofrequency energy will deliver targeted, volumetric energy to heat the sub-dermal layers of the skin. This optimal temperature stimulates the generation of new collagen, leading to taut, toned skin contraction.
Recovery & Results
Some patients see immediate improvements after their first treatment. You are more likely to see gradual improvements following your first few Evolve sessions. Your body will naturally regenerate collagen over time.
Evolve Recovery Tips
Hydrate the treatment area
Drink plenty of water and reduce alcohol intake after treatments
How Much Does Evolve RF Body Contouring Cost in San Antonio?
The cost of your Evolve sessions shall vary depending on the number of areas to be treated and, of course, the frequency with which you choose to repeat the process. Most patients will achieve their desired results within three treatment sessions. The particulars of your customized course of treatment will be determined at your private consultation. We encourage you to contact us to set your body contouring appointment today. The sooner you move it, the sooner you'll lose it. So, call Alluring Aesthetics at (210) 714-5390 and let us zap your unflattering fat. Many of our most loyal clients see significant savings by participating in our Brilliant Distinctions Rewards Program.
References