Sciton Joule X
Offered at our convenient location in San Antonio, TX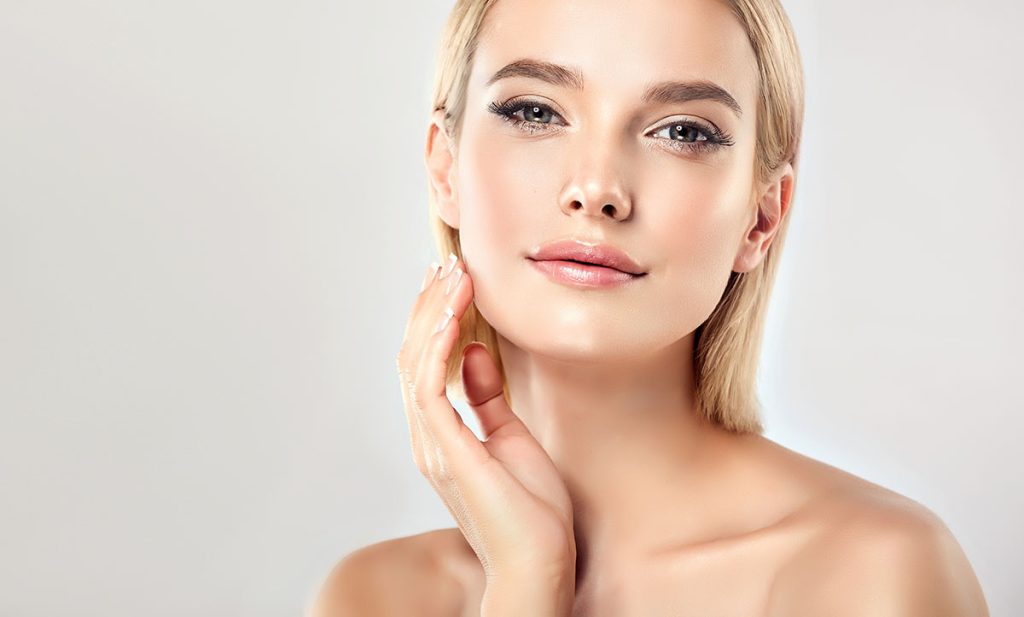 The Sciton Joule X is a laser and light energy platform for skin maintenance, resurfacing, and rejuvenation. The Joule X provides a range of treatments to improve skin quality, fight signs of aging, remove fine hair, and reduce the appearance of pigmented lesions and scars.
Sciton custom designs and manufactures each system according to a doctor's preferences and specialities. And its multifaceted treatment modalities greatly benefit patients. With this versatile modular system, you can tackle your skin concerns head-on by smoothing, improving, and revitalizing your skin!
At Alluring Aesthetics, our innovative Joule X platform has three outstanding modalities; BBL Hero, Contour TRL, and the ProFractional handpiece. Double board-certified general and plastic surgeon Dr. Wendie Grunberg, Dr. Edward Gronet, and her welcoming staff will help you refresh, beautify and restore your skin with Joule X. Do you need to revamp your skin? Call (210) 714-5390 or complete our online form to book your personal consultation.
Joule X at Alluring Aesthetics
Sciton's Joule X device offers treatments tailored to your unique skin concerns with BBL Hero Contour TRL, and the ProFractional handpiece.
BBL Hero
Broadband light (BBL) uses light energy at many different wavelengths for effective, individualized skin treatment. Hero stands for High Energy Rapid Output, which describes the power and speed of the device. BBL Hero provides anti-aging treatments, pigmentation improvement, even skin tone, hair removal, and more. It's non-ablative, meaning it doesn't damage the topmost layer of your skin. This means procedures are comfortable, and recovery is short and straightforward.
Contour TRL 2940 Er:YAG
Contour TRL is an Erbium-doped yttrium-aluminum-garnet (Er:YAG) laser. This versatile infrared fractional laser is for advanced skin resurfacing which can be heat-assisted (causing thermal coagulation), or used without heat. The precision laser can be adjusted to perform superficial resurfacing, such as light peels, or deep "full field" resurfacing.
ProFractional 2940 Er: YAG
ProFractional also uses Er:YAG laser energy to remodel skin. Intensive ProFractional treatments produce dramatic results, with ablative skin resurfacing that ranges from superficial to deep. It can be adjusted to treat larger or smaller areas, providing effective solutions for acne scarring, pigmented lesions, and surgical scars. The ProFractional handpiece uses infrared laser energy to get effective skin resurfacing results whether you choose a light, medium, or aggressive treatment.
Help your skin look, and feel outstanding! Book your initial consultation at San Antonio's Alluring Aesthetics to receive expertly-performed Sciton skin treatments from Dr. Grunberg!
BBL Hero
Sciton describes BBL Hero as "next generation broadband light," and we couldn't agree more! It heats skin and soft tissues, causing collagen contraction and tissue remodeling. Its powerful directed light energy means you get better results, faster treatment sessions, and a greater likelihood of noticeable results in fewer treatments.
BBL Hero cools tissue as it treats it. Its advanced cooling system means that your skin is protected throughout the procedure, reducing the risk of damage to the epidermis. And in some cases, patients may benefit from age-delaying effects for up to 5 years. (1)
What is BBL Hero Treatment Like?
During treatment, you will feel a warm "rubber band snap" sensation on your skin, which is well-tolerated by most, and usually requires no local numbing. There are four BBL Hero treatment modalities at Alluring Aesthetics; Forever Clear, Forever Body, Forever Bare, and Forever Young+.
BBL Forever Clear
There's no denying that acne can be stubborn and take time to heal without professional treatment. But BBL Forever Clear can help!
Many adults suffer from troublesome acne. And recurring breakouts can make your skin look and feel inflamed and sore. This can really put a damper on your confidence, and is often made worse by hormones, stress, and diet. BBL Forever Clear can be used as a standalone treatment or as part of a combination of procedures to help your skin look clearer, and feel calmer. By reducing acne redness and inflammation, patients can rediscover their clear-skinned glow once more!
How Does Forever Clear Get Rid of Acne?
Phototherapy with Forever Clear BBL kills acne-causing bacteria on the skin. It provides precision cooling throughout your session for comfort. It's also great for maintaining smooth, healthy skin all year round.
Interested in a nourishing skin treatment? Try a HydraFacial a few weeks after your phototherapy for moisture replenishment and skin conditioning.
BBL Forever Body
Some laser and light treatments can only address areas of the face and neck, but BBL Forever Body can be used virtually anywhere, to make fine-tuned improvements to your skin's appearance.
Aging Skin
Discoloration
Textured Skin
Uneven Tone
Dullness
Age Spots
Skin Maintenance
BBL Forever Body can treat skin issues from your head to your toes. Its advanced protocols for treating aging and pigmented skin throughout the body are customizable, with 4 speeds, 3 peak power settings, and 2 cooling settings.
See more rejuvenation options for your body.
BBL Forever Bare
Looking to remove peach fuzz? Or perhaps you want a more permanent solution to unwanted hair on your legs, arms, or face. BBL Forever Bare is a long-lasting hair reduction modality that can help. Laser hair removal uses low fluence pulses at a high repetition rate to evenly heat hair follicles.
Hair removal
Pseudofolliculitis
BBL Forever Bare is one of the fastest and most comfortable hair removal treatments available. And as well as removing hair, it can also treat pseudofolliculitis, otherwise known as razor burn. So say goodbye to razors and waxing, and look forward to smoother, hair-free skin without the hassle!
Learn more about laser hair removal.
BBL Forever Young+
Internal and external factors can age the skin, causing wrinkles and lines (rhytides) and disrupted skin pigmentation. BBL Forever Young+ is an effective skin rejuvenation treatment for the following age-related skin issues.
Sun Damage
Wrinkles & Lines
Age Spots
Dull Skin Tone
Textured Skin
Elasticity
Telangiectasias
Uneven Pigmentation
Fight Signs of Aging Before They Appear
BBL Forever Young+ uses PREJUVENATION™ to help your skin to remain youthful and radiant. Great skincare begins long before we get deep lines and wrinkles, and can even delay or prevent their formation. BBL Hero treatment, facials, fillers, and injectables can work wonders to slow the effects of aging on your face. Speak to Dr. Grunberg's helpful staff and book your first session of preemptive wrinkle prevention with Forever Young+!
Contour TRL
Contour TRL treats deep wrinkles, scars, and pigmentation issues by stimulating the skin's supportive framework to produce more collagen. The penetration depth can be adjusted for more superficial resurfacing for minor blemishes, to deeper problems like scars. Its Er:YAG laser disperses energy on a frequency that is very close to the peak absorption range of water. (2) This means treatment causes less damage to the surrounding tissues, achieving precise, targeted results that increase your skin's health and resilience. 
Acne scars are better treated with fractional Er:YAG compared to another popular laser, the Nd:YAG – a near-infrared laser. Studies also clearly show that Er:YAG laser treatment for pigmented lesions is very effective. (2)
NanoLaserPeel
A NanoLaserPeel focuses energy on smoothing and brightening the topmost layer of the skin, known as the stratum corneum with micron precision. It treats these skin issues.
Mild Wrinkles
Scars
Keratosi
Sun Damage
Freckles
Pigment Irregularities
By removing the upper layers of the skin, NanoLaserPeel rids you of dead skin cells that make your skin look tired and dull. It works at the same depth as the body does naturally, providing deep skin rejuvenation. It speeds up the cell turnover rate to reveal fresher, baby-soft skin. And,
MicroLaserPeel
MicroLaserPeel is a light skin resurfacing treatment. Penetrating slightly shallower than NanoLaserPeel, the MicroLaserPeel setting can be used for ongoing skin maintenance.
Mild Wrinkles
Skin Texture
Uneven Tone
Sun Damage
Pigment Irregularities
MicroLaserPeel targets a wide range of skin conditions, including UV damage, which can cause skin to look prematurely aged. It's a great way to get healthier-looking skin, and for dealing with everyday texture and tone issues.
Deep Resurfacing Peel
TRL Deep Resurfacing Peel is the most aggressive in the Contour TRL modality. It can be used to treat these conditions.
Moderate to Severe Wrinkles
Pigmented Lesions
Scars
Skin Irregularities
The Deep Resurfacing Peel planes down wrinkles and stimulates the production of new collagen. Because of this, it not only lessens the appearance of lines and wrinkles, but also provides ample volume to the treatment area over time. This intense treatment can deliver fantastic results in just one session. It's also great for more severe scarring and skin irregularities and has a downtime period of between 8-12 days.
MicroLaserPeel, NanoLaserPeel, and Deep Resurfacing Peel treatments are suitable for all skin types and their effectiveness is demonstrated in scientific literature. Er:YAG lasers have an excellent safety and efficacy record,(3) making facial rejuvenation with Contour TRL simple, straightforward, and worthwhile!
ProFractional Handpiece
The ProFractional modality produces advanced results with minimal downtime. It's designed for more prominent skin issues such as scars that remain noticeable after surgery, and acne scarring. It is optimized for the treatment of the following.
Deeper Wrinkles
Textured Skin
Surgical Scars
Acne Scars
Sun Damaged Skin
With ProFractional therapy, you can see the difference after just one session. Minimize old or new scarring due to acne and deal with post-operative scars from past procedures. With an optional topical anesthetic, patients can experience a comfortable treatment. ProFractional is suitable for all skin types.
Cost of Laser & Light Skin Treatment in San Antonio, TX
The cost of Joule X treatment with BBL Hero, Contour TRL, or the ProFractional handpiece will depend on what you want to treat and how many sessions Dr. Grunberg will need to give you the best results. This and more can be discussed when you meet with her at our San Antonio location. Call Alluring Aesthetics at (210) 714-5390 or complete a form online to book your personal consultation.
See more skincare and beauty tips on Dr. Grunberg and Dr. Gronet's blog, and check out our Instagram to see real results from our patients!
FAQ
Is BBL Hero uncomfortable?
BBL Hero uses broadband light energy, which is non-invasive. It's suitable for all skin types and there is usually no need for topical anesthesia.
What aftercare do I need after BBL Hero?
Aftercare will vary from patient to patient depending on why you are receiving BBL Hero treatment. Usually, doctors will give you personalized aftercare instructions, which may include applying cream to the area and staying out of the sun, as your skin will be extra sensitive to UV light.
How long does collagen take to build up after Contour TRL?
Many people use Contour TRL on its most powerful setting to maximize collagen production. Deeper laser treatments are expected to continue new collagen production over the next 4 to 6 months.
What is ProFractional treatment?
ProFractional is a laser device that uses a tiny laser beam to treat thousands of small treatment areas. As the laser focuses on one tiny area at a time, recovery time is reduced and surrounding tissues are not affected.
References
Bitter P. Broad Band Light and Skin Rejuvenation. Facial Plastic Surgery Clinics of North America. 2020;28(1):29-36. doi:10.1016/j.fsc.2019.09.014
Yumeen S, Khan T. Laser Erbium-Yag Resurfacing. PubMed. Published 2020. https://www.ncbi.nlm.nih.gov/books/NBK560931/ 
Trelles M, Khomchenko V, Alcolea JM, Martínez-Carpio PA. A novel method of facial rejuvenation using a 2940-nm erbium:YAG laser with spatially modulated ablation: a pilot study. Lasers in Medical Science. 2016;31(7):1465-1471. doi:10.1007/s10103-016-2010-z