Breast Augmentation
Offered at our convenient location in San Antonio, TX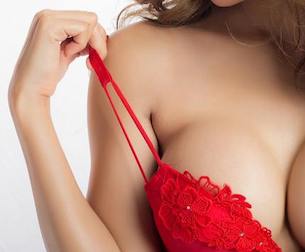 Many women see a small chest as a counter to their femininity. Those who may lack in this area indicate that they desire a shaplier body that includes a perkier, more prominent bust. Feeling sexy, feminine, and even more like your age can be driving factors to make you consider breast augmentation surgery.
Dr. Wendie Grunberg is a double board-certified plastic surgeon who has a passion for aesthetics. She understands the psychological discomfort women may experience when it comes to desiring to exude their womanhood and they feel less than womanly. Through the enhancement of breast augmentation, Dr. Grunberg can help you feel less like a prepubescent teen and more like the grown woman you are. As they say, "everything's bigger in Texas!"
Dr. Grunberg and the amazing staff at Alluring Aesthetics are serving the San Antonio area and surrounding communities. If you have any questions or curiosities about breast augmentation or other procedures offered by Alluring Aesthetics, contact our office to schedule an informative consultation.
What is Breast Augmentation?
Breast augmentation is the most popular cosmetic surgical procedure that enhances the size, projection, and volume of the breasts. According to The American Society for Aesthetic Plastic Surgery, over 329,000 breast augmentation procedures were performed in 2018. A breast augmentation with a trained and knowledgeable plastic surgeon utilizes FDA-approved breast implants or the patients' very own fat to provide more volume in the bust. Generally, women opt for breast augmentation to help shape their figure so clothes fit and look better on… and off.
Before and After Photos
Benefits
If you feel your breasts are too small, you don't like their shape, or one is a different size and/or shape than the other, a breast augmentation may be an ideal solution! This procedure both enlarges and shapes the breasts with implants and repositions them higher on the chest wall to get maximum figure-shaping results.
Breast Augmentation Benefits
Increased confidence
Enhanced breast profile
Better fitting clothes
Correct uneven breasts
Provide volume after surgery, pregnancy, breast feeding, aging, or weight loss
If you are ready to experience the benefits of breast augmentation surgery for yourself, contact Alluring Aesthetics today to schedule a private consultation.
Candidates
Good candidates for breast augmentation surgery are women in good physical health who are not currently pregnant or breastfeeding. Eligible patients are unhappy about the size and/or shape of their breasts and desire a more voluptuous bust. They may have experienced deflation of the breasts from age, breastfeeding or significant weight loss.
If you are a candidate for breast augmentation in San Antonio, call our office to book a time to meet with Dr. Grunberg to discuss your options.
Breast Augmentation Consultation
During a private consultation with Dr. Grunberg, you will have the opportunity to discuss your goals with breast augmentation surgery. We encourage you to share some "wish" pictures with the doctor to help her understand your aesthetic preferences. At this appointment, Dr. Grunberg will inquire about your health and your medical history. She will perform a physical examination of your breasts and you will have the opportunity to test out breast implant "sizers" in your bra.
Dr. Grunberg will discuss your breast augmentation options with you, including the size, shape, and type of breast implants, the physical placement of the implants within the breast, and the incision site. She will answer all of your questions and address any concerns you may have about breast augmentation.
After the doctor's thorough assessment, she will determine your candidacy for breast augmentation. Dr. Grunberg will take into consideration your desires, anatomy, and unique needs in order to create an individualized treatment plan. From there, associated costs and pre-operative instructions will be provided to you.
Breast Implant Options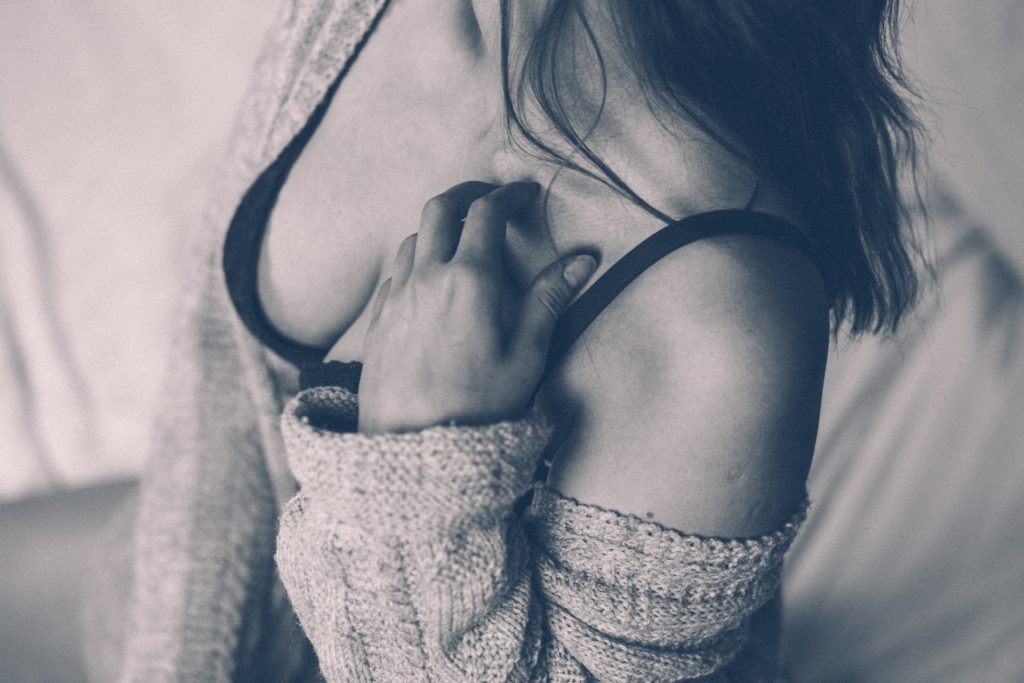 There are a number of different combinations possible when it comes to selecting breast implants. A consultation with Dr. Grunberg will help you understand these combinations and decide on the one that will work best for you and your goals.
Breast Implant Type
Silicone
Silicone implants have a silicone outer shell and are filled with a medical silicone gel. Because silicone implants are pre-filled, the size you select during your pre-operative appointment will be the size that is inserted into the breast pocket.
Gummy Bear
Gummy Bear implants are silicone implants that contain a more cohesive silicone gel. Essentially, gummy bear breast implants are firmer than traditional silicone implants and maintain their shape.
Silicone Implants with Fat Grafting to Cleavage
Silicone implants with fat grafting to cleavage uses advanced fat grafting techniques to sculpt the breasts and cleavage you want. Fat grafting uses targeted liposuction to take fat from a location on your body where you don't want it and repurposes that fat to shape cleavage according to your desires. Ideal for certain body types where implants might leave a wide gap between the breasts, cleavage fat grafting allows us to better customize your breast enhancement to achieve your desired outcome.
Incision Placement
Inframammary Incision
This incision is made in the natural fold under the breast. Any scarring will be concealed by the breast.
Periareolar Incision
The periareolar incision is made around the lower perimeter of the areola. Resulting scars will be well-hidden by the change in pigmentation between the areola and the skin complexion.
Implant Size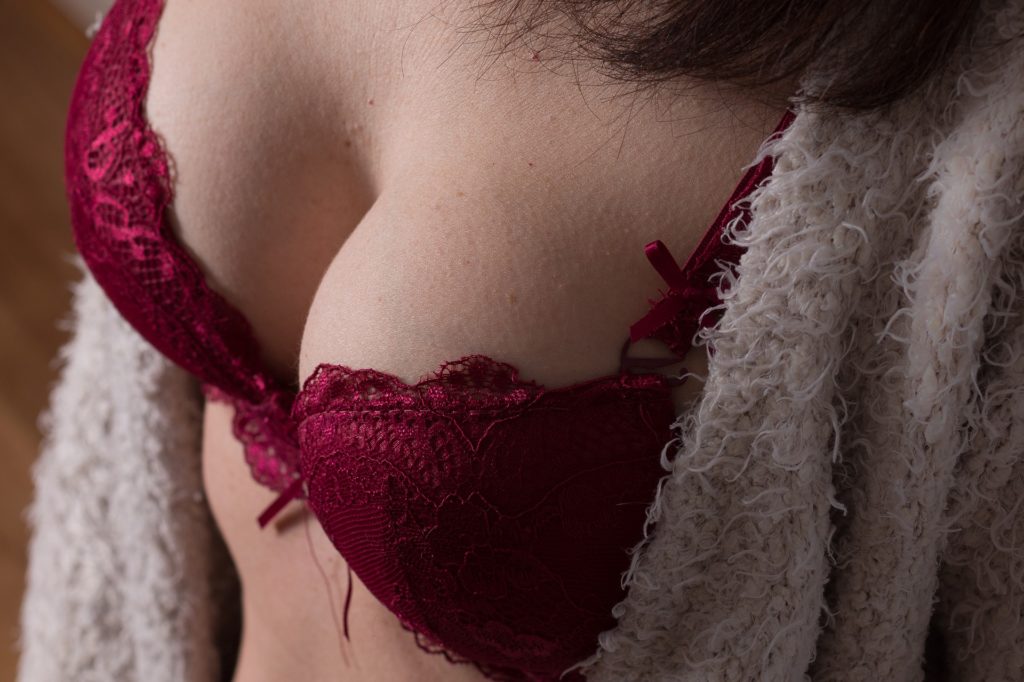 The volume of breast implants is measured in cubic centimeters (CCs) instead of cup sizes. Your final breast size will depend on the natural size of your breasts and the addition of the number of CCs from the breast implant. It is common to receive a pair of implants that are two different sizes. This helps to compensate for the asymmetrical nature of natural breasts.
Breast Implant Shape
Round
Round breast implants provide volume throughout the breast. Since they are circular in shape, there will be more fullness added to the breast in an even manner. Silicone implants are available in a round shape.
Anatomical/Teardrop
Teardrop implants closely mimic the look of a natural breast. They are tapered from the top of the implant and provide more projection and fullness towards the bottom of the breast. Gummy bear implants are available in the anatomical shape.
Profile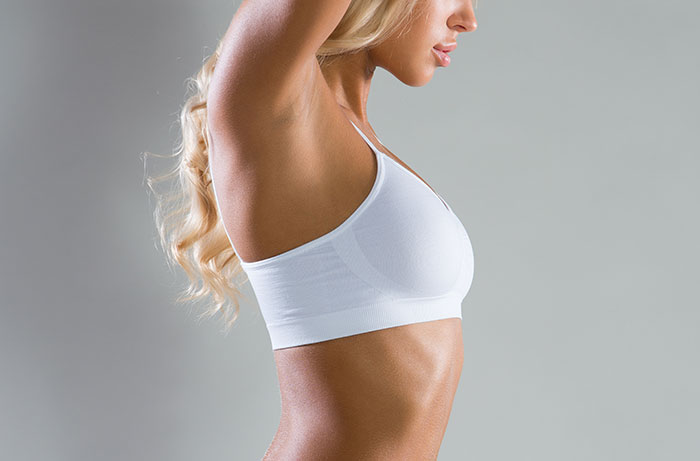 Breast implants come with the option of how much projection may be necessary to achieve your desired look. There are a number of breast implant manufacturers and brands available, so their options regarding profile may differ. Generally, breast implants can have a moderate, moderate-high, high, or ultra high profile. A moderate profile breast implant will lay flatter, more so like a pancake, compared to an ultra high profile implant which may resemble a hill or mountain with a central peak. The higher the profile, the more projection your breasts will have.
Breast Implant Placement
Your breast implants may be placed in front of or behind the muscle of the chest wall (the pectoralis muscle). These placements are referred to as subglandular and submuscular placement, respectively. Dr. Grunberg will determine the ideal placement based on your anatomy and goals.
Procedure
When you arrive on the day of your procedure, you will meet with Dr. Grunberg to review your treatment plan. She will draw on your breast using a marker. This will help her identify the incision sites, the medial line, and any special areas of focus, as needed, while in the operating room. Afterwards, you will be taken to the operating room and provided the appropriate anesthetic for your breast augmentation procedure. The anesthetic will help you remain comfortable throughout the surgery.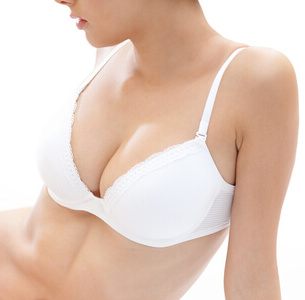 Once the anesthetic has taken effect, Dr. Grunberg will cleanse your breasts and make the appropriate incisions. She will then gently open the breast pocket where the breast implant will be housed. From there, the doctor will use a sizer (a sterile inflatable implant shell) to determine the ideal look of the breasts. The sizer will also help with appropriately creating an adequately sized pocket for the implants. The sizer will be removed and the chosen implants will be properly positioned within the breast. Dr. Grunberg will ensure the breasts are symmetrical, natural-looking, and aesthetically pleasing before carefully closing the incisions.
Alternative Procedure
If breast augmentation with breast implants are not desired or are not appropriate for you, you may opt for fat transfer to breasts. In this comprehensive, combination procedure, Dr. Grunberg will slim your "problem areas" and plump your breasts at the same time!
Using VASER Liposuction, Dr. Grunberg will carefully remove excess fat from places like your muffin top, love handles, and bra rolls. This harvested fat will then be purified, separating viable fat cells from damaged cells and the tumescent fluid. From there, the fat will be prepared and injected directly into the breasts, providing extra "oomph" to your cleavage.
Your body will form new blood vessels to support the new cells in their new home while you enjoy your new look! Since fat transfer to breasts uses your own fat cells to augment your breasts, the results are natural and long-lasting.
Recovery
After your breast augmentation, you will need to wear a surgical support bra continually, until Dr. Grunberg instructs you otherwise. Your breasts will be significantly swollen and tender for about 3 days after surgery. You may be able to tolerate any discomfort with Tylenol. Breast augmentation surgery has minimal downtime, so you can be back to work after just a few days. Swelling should subside after about 6 weeks. Your breast implants will sit high on the chest and your breasts will feel firm for about 3 to 4 months. At this time, your breasts should begin to "drop and fluff." This is when they begin to settle and take on a more natural appearance.
It is important to follow all of Dr. Grunberg's post-op instructions closely in order to maximize your results.
If you have any questions or concerns during the healing period, do not hesitate to call our office. Dr. Grunberg and her helpful staff will be happy to assist you during this transformative time.
Results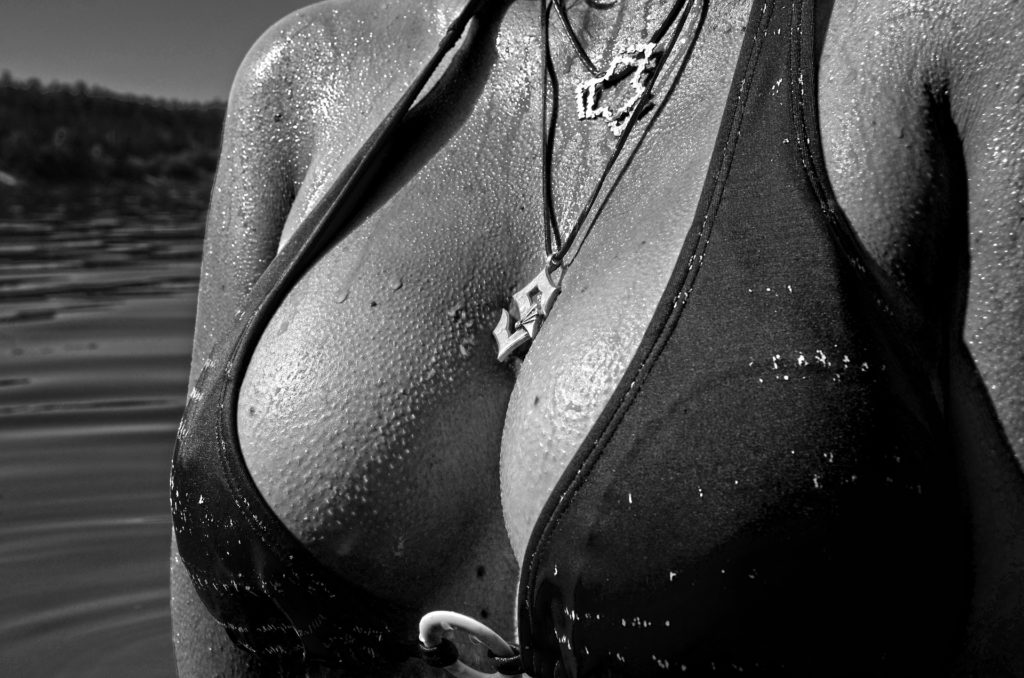 Once your breasts have healed, you can say hello to the new you! Dr. Grunberg takes pride in providing women with natural-looking, yet jaw-dropping results! After breast augmentation, you can expect your breast to be fuller, perkier, and larger. Dr. Grunberg will make sure to keep your breasts proportional to your body making your results that much more aesthetically pleasing. Your confidence may soar as you begin to feel much more comfortable in your body.
If you are ready to experience this life-changing procedure, call Alluring Aesthetics today at (210) 714-5390 to schedule a consultation with Dr. Grunberg.
How much does Breast Augmentation cost in San Antonio?
Breast augmentation is a highly customized procedure. Because of this, price may be vastly different among patients. Once Dr. Grunberg creates your treatment plan, you will be provided with a final price. Be sure to check our Specials page often to learn of ways you can save on your breast augmentation with Dr. Grunberg.
FAQ
What is the process to get breast implants?
The first step in undergoing breast augmentation is to attend a consultation with double board certified plastic surgeon, Dr. Wendie Grunberg. During this appointment, she will learn about your motivation for wanting breast implants, along with your goals and history. Dr. Grunberg will determine your candidacy and determine if breast augmentation is right for you. She will then create a procedure plan that will direct the course of your treatment. You will be given specific instructions to follow and will need to attend a pre-operative appointment. Once you are cleared, you will have your breast augmentation surgery! 
Our team would be happy to discuss the process with you, as well as the cost of the surgery and what you can expect before and during the day of your surgery. Please call Alluring Aesthetics to schedule a consultation today.
How much does a good boob job cost?
Breast augmentation is a very specific surgery that requires the expertise and care of a skilled, talented, and knowledgeable plastic surgeon. It is important to seek out a board certified physician to assist you on this journey. Dr. Wendie Grunberg embodies all of these qualities and has the artistic eye to provide impeccable aesthetic results. When it comes to breast augmentation costs, there is no one size fits all approach. Therefore, there is no set price for the procedure. A personal consultation with Dr. Grunberg will provide you with a final price with all associated costs for your breast augmentation surgery. 
Contact us to book your informative appointment today!
Additional Resources
The American Society for Aesthetic Plastic Surgery. (n.d.). Cosmetic (Aesthetic) Surgery National Data Bank Statistics. Retrieved from https://www.surgery.org/sites/default/files/ASAPS-Stats2018.pdf
Mayo Clinic. (2020). Breast Augmentation. Retrieved from https://www.mayoclinic.org/tests-procedures/breast-augmentation/about/pac-20393178