Brazilian Butt Lift (BBL)
Offered at our convenient location in San Antonio, TX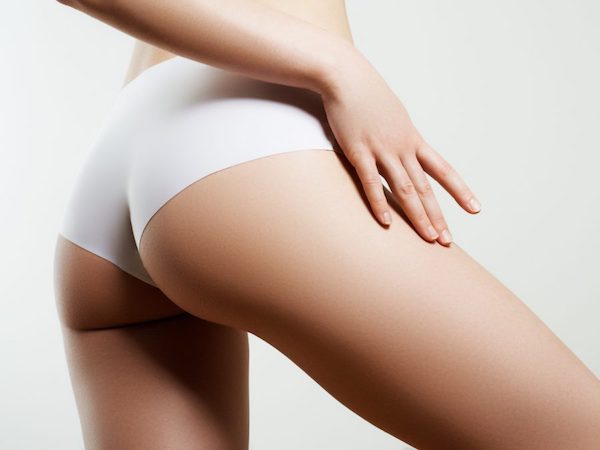 A Brazilian butt lift (BBL) is a surgical procedure to enhance and project the shapely contours of your buttocks. We've all seen the "after" pictures of social media starlets in bikini bottoms. But, there are still many rumors swimming around exactly what this popular procedure entails. If you're interested in better sculpting your silhouette, it's important to get to know everything you can about this now iconic cosmetic surgery so you can make a well-informed decision. Dr. Wendie Grunberg and her team at Alluring Aesthetics can help you do just that. By giving you the resources, surgical details, and expert care necessary, Dr. Grunberg will dispel all the myths surrounding this safe and effective procedure.
What Are The Ideal Buttocks?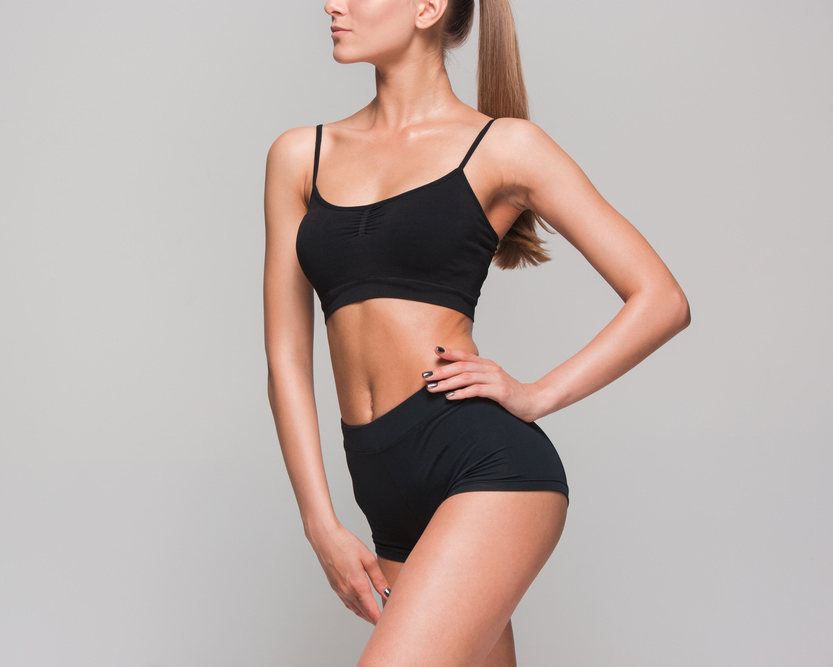 In recent years, the shape and appearance of one's buttocks have started to play an increasingly important role in mainstream culture. Since 2014, almost 40% more Brazilian butt lifts are performed annually.[1] Whether because of social media or the fact that people have better access to the qualified surgeons who perform the procedure, BBL's are gradually becoming one of the most popular plastic surgeries. But can augmenting the shape of your behind improve your attractiveness? Well, researchers report that waist-to-hip ratio plays a key role in attractive buttocks as well as the shape of buttocks. They identified four common shapes of buttocks: "V"-shaped, round, square, and upside-down heart. After analyses through three different studies, researchers concluded that the upside-down heart-shaped buttocks was the most attractive and the ideal waist-to-hip ratio was 0.7.[2] A woman with these naturally rare measurements has what has been famously coined as an "hourglass" shaped body.
About Brazilian Butt Lifts
Benefits
While your reasons for choosing a Brazilian butt lift may be unique, a couple of common reasons our patients choose this wonderful procedure are:
Diminish Some Curves While Enhancing Others
By using liposuction to first remove unwanted deposits of fat around your body, we can take this time to address other areas of concern during your BBL. Whether it be your abdomen, thighs, arms, flanks, breasts, or back, we can take the superfluous fat from these areas and ready it before injecting it evenly into your buttocks.
Natural Results
Unlike gluteal implants, a BBL uses only a patient's own organic tissue. These fat cells respond to diet and exercise just like other cells. So, your results will adapt with you as try that diet trend or that new fitness regimen. With a BBL, you receive natural results that are catered – and contoured – exclusively to you!
Candidates
For those interested in a BBL procedure, we ask that you:
Have Extra, Unwanted Fat
If you are considering a BBL procedure, we do ask that you have enough unwanted fat to transfer to your buttocks. Patients who do not have the necessary usable fat will need to add a couple of pounds before their procedure date.
Be At A Stable Weight
It is important to note that a BBL is not a weight loss surgery but rather a body contouring procedure, so we will ask that you be at a healthy, stable weight before your BBL. Maintaining a stable weight is crucial because major fluctuations in weight will diminish the quality of your results. So, we recommend that you undergo a BBL when you are resting a comfortable target weight.
Be In Good Health
Since a BBL is a surgical procedure, you will need to:
Avoid smoking a couple of weeks before your procedure and the entire duration of your recovery. This is because nicotine constricts blood vessels, hampering the body's ability to heal itself properly. If nicotine is present during or after your procedure, you may experience excessive bruising in the treated areas and a longer recovery time.
Not have any pre-existing conditions that may complicate or exacerbate your recovery. Dr. Grunberg will be sure to address these complications during your consultation.
Have Realistic Expectations
A BBL can bring a renewed sense of confidence in one's appearance and attractiveness. But, it is important to do the necessary research and make sure you have realistic expectations. Dr. Grunberg is an expert surgeon and will never compromise safety for results. So, it is vital to keep expectations realistic for your BBL procedure.
If you are interested in learning more about your personalized BBL procedure, please schedule a consultation with Dr. Grunberg today!
Personal Consultation
Your BBL Consultation
During your BBL consultation, we will begin with a brief physical examination and a new patient intake interview. Next, Dr. Grunberg will ask about your ideal silhouette, noting which curves you wish to enhance and which you wish to diminish. She will then ask about areas of your body that have unwanted deposits of fat. These will serve as the donor areas for the fat grafting portion of your BBL. Then, Dr. Grunberg will outline all that a BBL entails and answer any questions you may have regarding the procedure or one of our many other services. After we schedule your BBL's date and before you leave our care, we will give you a list of preparatory steps. Please follow these closely as there may be steps unique to your personalized treatment plan.
Preparation
To prepare for your BBL, it is best to:
Avoid smoking
Avoid alcohol
Ready your home for your arrival and recovery
Designate a caregiver to drive you home and look after you for the first couple of days
Fill all necessary prescriptions
Procedure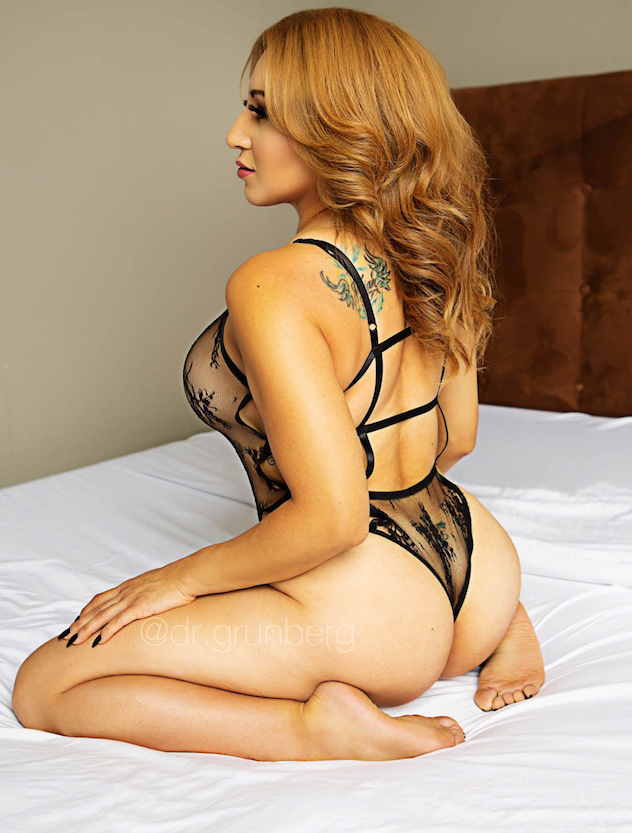 Your BBL will begin with the proper anesthesia being administered. Then, Dr. Grunberg liposuctions the agreed-upon areas, ensuring the treated features are left appearing slimmer, more contoured, and toned. Then, the fat cells will be rinsed and purified. This process will ready the cells so they can be safely re-entered into the body. Next, Dr. Grunberg will take the fat cells and inject them just under the skin of the buttocks. From here, she will massage the fat cells so they rest evenly and give the area a lifted appearance. Once she has achieved the desired shape and lift, she will wrap the treated areas with a bandage and a compression garment. Then, you will be free to leave our care, focusing solely on recovery.
Recovery
When recovering from a BBL, it is important to always be mindful of any pressure being placed on the treated areas. This includes the buttocks as well as the areas that underwent liposuction. For the next two weeks, be sure to not sit or lie directly on your buttocks. When resting, sleep on your side or stomach. On the day of your procedure, we will give you compression garments to wear around the treated areas. We ask that you wear these night and day for the first few weeks, only taking them off to shower or bathe. During your follow-up appointments, we will be able to let you know when to ease back into sitting by checking to see how your fat grafts have acclimated to their new home.
Results
Once you are fully healed, you will notice that clothes are more form-fitting. The curves in your hips and buttocks look naturally sculpted. Over time, as the swelling subsides, these results will continue to improve. Now, the areas that underwent liposuction are slimmer and more contoured, and your buttocks are rounder, fuller, and perkier.
Cost In San Antonio
The cost of your BBL procedure will vary depending on your personalized treatment plan. We will discuss this and much more during your consultation. Please visit our specials page to learn what specials we have available or give us a call at (210) 714-5390.
References
2019 Plastic Surgery Statistics. (2019). American Society of Plastic Surgeons. https://www.plasticsurgery.org/news/plastic-surgery-statistics?sub=2019+Plastic+Surgery+Statistics
Cuzalina, A., & Retana, A. (8 C.E., March). Creating the Ideal Buttock (Lifting, Implanting or Fat Grafting). Intech Open. https://www.intechopen.com/chapters/66046
Rosique, Rodrigo G. M.D., Ph.D.; Rosique, Marina J. F. M.D., Ph.D.; De Moraes, Carlos Gustavo M.D. Gluteoplasty with Autologous Fat Tissue, Plastic and Reconstructive Surgery: May 2015 – Volume 135 – Issue 5 – p 1381-1389 doi: 10.1097/PRS.0000000000001167