Vaginal Rejuvenation
Offered at our convenient location in San Antonio, TX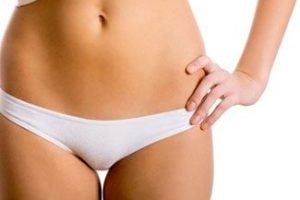 Female rejuvenation, also known as a labiaplasty, is a procedure to reshape the labia minora and majora, usually done to improve the appearance of the external vulva. If you're unhappy with the way yours looks, or its shape is causing discomfort when doing activities like cycling, this procedure may benefit you. It can also give you a renewed sense of confidence in the bedroom.
The surgery varies greatly from patient to patient. In fact, depending on the amount of tissue to be removed, it can either be done with only local anesthesia with oral sedation or with general anesthesia.
Rest assured that we will work with you to determine the best option for you.
We also offer O-Shots®. This patented procedure uses blood-derived growth factors to treat many conditions, including the following:
Decreased libido
Stress urinary incontinence
Dryness (and resulting painful intercourse) due to menopause or breast cancer treatment
Decreased ability to orgasm
Urge urinary incontinence
Lichen sclerosis
Lichen planus
Postpartum fecal incontinence
Chronic pain from child birth trauma (episiotomy scars) and mesh
Chronic interstitial cystitis
The O-Shot® isn't just a cosmetic surgery. By using growth factors from your own body, it delivers real rejuvenation. You can expect more comfort, less inconvenience, and yes, better orgasms.
Our team can discuss everything with you at your consultation, so you know just what to expect. Call us today to learn more and get on our schedule!