Neck Lift
Offered at our convenient location in San Antonio, TX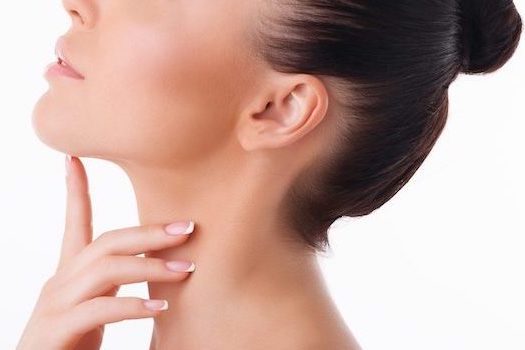 A neck lift is a rejuvenating surgery that tightens the skin on the neck for a more youthful appearance. Even if you're happy with the appearance of your face, sagging neck skin can age you and detract from everything you've done to present a fresh face to the world. A neck lift can be a great way to reclaim some of that youth. In addition, a neck lift can treat excess fat and fatty deposits, loose skin, and muscle banding. The results are a youthful, gorgeous neck and extreme patient satisfaction! It wasn't long ago that there wasn't much we could do for the neck, now, we have the world at our fingertips, and our patients benefit.
Patients in San Antonio, TX, know where to turn (their necks) when they want the best in surgical cosmetic upgrades. Dr. Wendie Grunberg and Dr. Edward Gronet have focused their career on bettering patients' lives through their vast array of surgical skills and experience. Dr. Grunberg and Dr. Gronet love the response they get when patients see their new, youthful necks for the first time in the mirror. If you're interested in a neck lift or any other cosmetic procedure, please contact Alluring Aesthetics to schedule a consultation. We'd be happy to help you achieve your aesthetic goals! Call (210) 714-5390, or fill out this form.
What is a Neck Lift?
A neck lift, also called a lower rhytidectomy or platysmaplasty, is a minimally-invasive surgical procedure that addresses almost any issue you may have with your neck and jawline. 
For example, when you look in the mirror, do you see:
Sagging?
Wrinkling?
Banding?
Jowling?
Or, do you have a "turkey waddle"?
If you answered yes to any of the above, then a neck lift may be right for you!
A neck lift can tighten your neck muscles, remove excess skin, and improve the appearance of your neck in a straightforward procedure. Dr. Grunberg or Dr. Gronet will carefully evaluate your face and neck to pinpoint your trouble spots and use precise surgical techniques to diminish them.
The Anatomy of The Neck
The neck is a complex system of muscles, bones, and skin. 
The primary muscles in the neck are the platysma and the sternocleidomastoid (SCM). The platysma is a large, thin sheet of muscle that covers the entire neck and extends to the jawline. The SCM is the most significant muscle in the front portion of the neck; it starts at the base of the skull and attaches to the collarbone. [1] Banding on the neck results from the platysma muscle thickening and becoming visible through the skin.
The skin of the neck is thin and delicate, making it susceptible to sagging and wrinkles.
Jowls result from sagging skin on the lower part of the face, which can extend to the neck; this is usually due to a loss of collagen and elastin in the skin, and a loss of volume in the upper face as it sinks.
A "turkey waddle" is a mass of skin hanging from the neck's center, often due to excess skin or fat.
The neck also has many blood vessels and lymph nodes, which can become enlarged and visible under the skin.
Benefits of Neck Lift
When a surgical procedure is minimally-invasive, it has a lower risk of complications, a shorter recovery time, and more minor scars. [2] A neck lift is a minimally-invasive procedure, which means it carries all of the above benefits with it.
In addition to the benefits of being minimally invasive, a neck lift can:
Reverse the signs of aging
Reduce unwanted pockets of fat
Improve confidence and self-esteem
Enhance the jawline
Beautify the neck
Patients will experience an overall boost to their quality of life because when you look better, you feel better!
Candidates for Neck Lift
The best candidates for a neck lift are people in good overall health and have realistic expectations for the procedure's results. For example, people who have loose, saggy skin or "turkey waddles" are good candidates for a neck lift.
People with excess fat in their necks may be better candidates for Liposuction than a neck lift. However, this will be determined during your consultation.
People who have lost weight after being pregnant or have simply lost a significant amount of weight may also be good candidates for a neck lift because pregnancy and weight loss can lead to loose, saggy skin on the neck and face.
If you're interested in a neck lift, please contact our office to schedule a consultation. We'd be happy to help you achieve your aesthetic dreams.
Personal Consultation
Dr. Grunberg and Dr. Gronet love to inform and prepare their patients for the road ahead. When you book a consultation, you will have the chance to discuss your goals and concerns with an experienced surgeon.
During your consultation, Dr. Grunberg or Dr. Gronet will also look at your neck and face and consider your overall health. They will then recommend a treatment plan tailored to your specific needs. When creating this plan, they will consider your age, current health, skin health, and more.
Please contact our office if you're interested in a neck lift consultation. We'd be happy to answer any of your questions and help you get started on your journey to a more youthful appearance.
Preparation for Surgery
To prepare for neck lift surgery, you will need to:
Get a good night's sleep the night before your surgery
Avoid drinking alcohol for at least 24 hours before your surgery
Avoid smoking for at least two weeks before and after your surgery
Stop taking any blood-thinning medications or supplements at least two weeks before your surgery
Arrange for someone to drive you home after your surgery
Arrange for help at home while you recover
Following these preparation steps is strongly encouraged and will make your procedure and recovery easier. Our goal is to make your experience as smooth and comfortable as possible.
The Neck Lift Procedure
Neck lift surgery usually takes about two hours, although this will depend on the extent of work required. You will be given general anesthesia for the procedure, which means you will be asleep during the surgery.
Dr. Gronet and Dr. Grunberg have an extensive understanding of the many different complex systems that make up the neck, which allows them to provide patients with successful, natural-looking results. 
The neck lift procedure involves making small incisions:
Behind the ear
Along the hairline
Under the chin
These small, easily hidden incisions allow the surgeon to access the underlying musculature. They will then tighten the muscles and remove excess skin to lift and tighten the neck's profile.
After your procedure, we will take you to a recovery area to closely monitor you. Once you are awake and feeling well, you can go home to recover. Remember, you will need a friend or family member to drive you home after surgery. It is also helpful to have any pain prescriptions filled before the day of your procedure so that you can transition easily into your post-operative care.
Recovery from Neck Lift
After your neck lift procedure, you must take it easy for at least a week while your body heals. During this time, you should:
Rest and sleep as much as possible
Apply ice to your incisions (never directly to the skin!) to reduce swelling
Wear your compression garment as directed
Take your pain medication as prescribed
Avoid strenuous activity, including sexual activity
You will also need to avoid sun exposure and heat exposure for at least two weeks. After about a week, you should be able to return to your regular skincare routine.
You may experience some bruising and swelling after your surgery, but this should subside within a few weeks. Most patients can return to work and their normal activities within two weeks. However, you should avoid strenuous activity for at least four to six weeks.
You must follow your post-operative instructions carefully to ensure a smooth and successful recovery. It is equally important to keep all your follow-up appointments so that we can monitor your progress and ensure you are healing well.
You should also plan for your post-operative care. We will provide you with specific instructions on how to care for your incisions, but in general, you will need to:
Keep your incisions clean and dry
Change your dressings regularly
Apply cream or ointment to your healing incisions (as directed)
Wear your compression garment
Avoid strenuous activity and heavy lifting
If you have any questions or concerns about your recovery, don't hesitate to reach out to Dr. Grunberg or her staff. We are here to help you through every step of your journey to achieving your sleek, stunning neck.
Your Recovery Haven
Have you thought about where your recovery will take place in your home and who will help out around the house? Make sure you think about this since you will experience a little downtime after surgery. The space you choose to recover should be cozy, clean, and an accessible area in which to rest. And the friends and family you call on to help you should know the importance of keeping their commitment to you.
A good night's sleep is key to a speedy recovery, so ensure your bedroom is prepared. [3] Stock up on pillows to prop yourself up while you sleep and reduce swelling, have some comfortable clothes laid out, and make sure the area is free of clutter.
Your diet will also play a role in your recovery, so ensure you have plenty of healthy food options. Eating a nutritious diet will help your body heal and recover more quickly.
The Results of Neck Lift Surgery
The results of a neck lift can last for many years. Of course, how long your results last will depend on factors such as your age, skin health, and how well you take care of your skin. To help maintain your results, Dr. Grunberg will provide you with skincare recommendations.
You may never want to stop showing off your new neck! So, ditch the turtlenecks and scarves!
What is the Cost of Neck Lift Surgery in San Antonio?
Because this is surgery, costs vary from patient to patient. We will provide an estimate at the time of your consultation. However, if you're looking for these types of results without the inconvenience of surgery, your best option would be to learn more about our new FaceTite technology.
But, if you are ready to take the next step and learn more about neck lift surgery, contact us today to schedule a consultation with Dr. Grunberg or Dr. Gronet. We look forward to meeting and working with you! Patients in San Antonio, TX, can call (210) 714-5390 or fill out a contact form to receive a call back.
References
Hoerter JE, Patel BC. Anatomy, Head and Neck, Platysma. PubMed. Published 2020. https://www.ncbi.nlm.nih.gov/books/NBK545294/
Fasihi Harandi M. Minimally Invasive Pain Procedures. Journal of Minimally Invasive Surgical Sciences. 2016;5(2). doi:10.17795/minsurgery-39016
Adam K, Oswald I. Sleep helps healing. BMJ. 1984;289(6456):1400-1401. doi:10.1136/bmj.289.6456.1400