Dysport
Offered at our convenient location in San Antonio, TX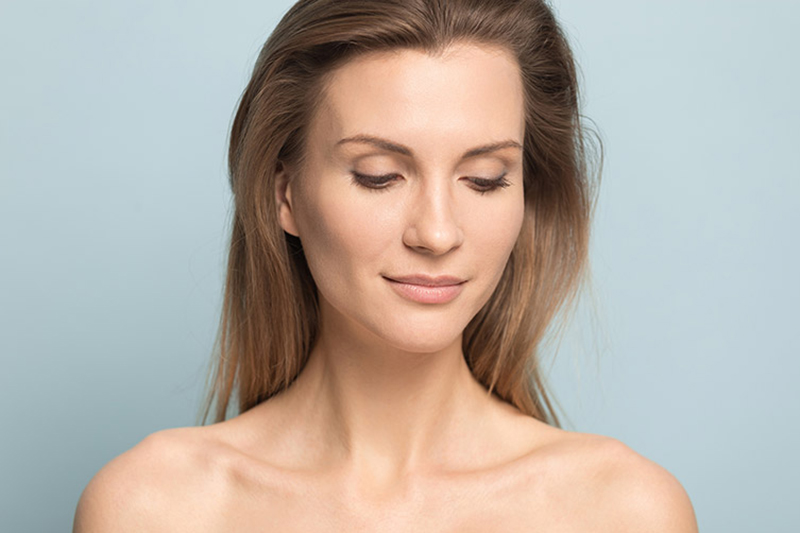 Dysport is a minimally invasive injectable solution that relaxes your muscles, resolves creases and lines in the skin and prevents new wrinkles from forming. If you have dynamic wrinkles (wrinkles that show when making facial expressions) Dysport offers a smooth solution.
What is Dysport?
Time gives us memories of great experiences. Time also leaves its mark on our faces in the form of creases and wrinkles. We all want to smooth over those wrinkles and maintain youthful, vibrant skin. Dr. Wendie Grunberg believes you can get injectables and still look like yourself with Dysport.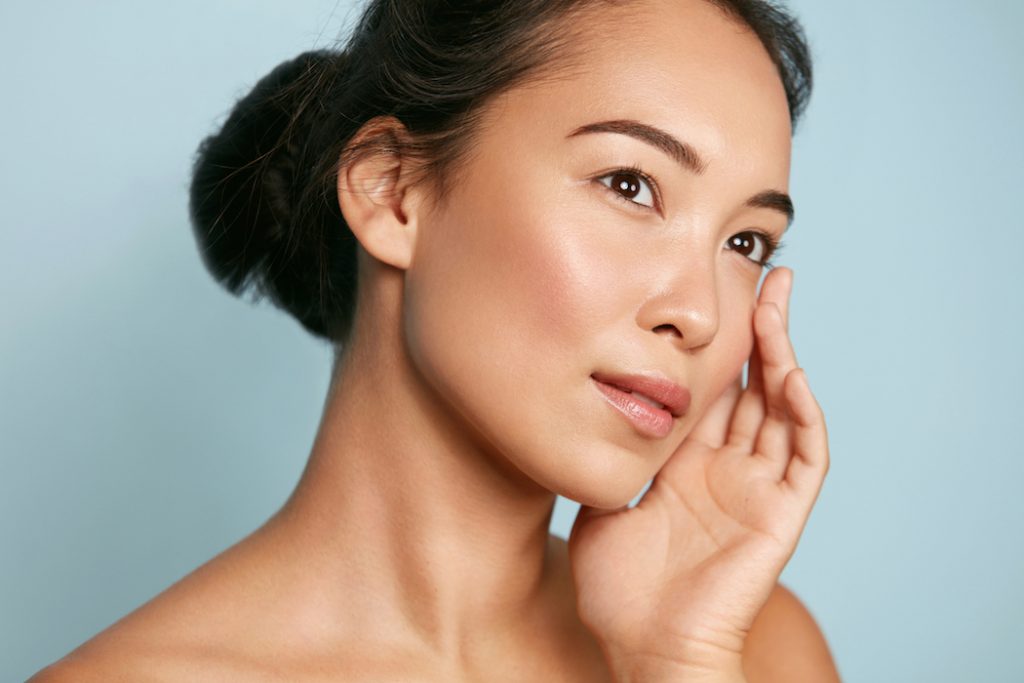 Dysport is an FDA-approved neuromodulator that treats the creases in the skin between the eyebrows. Dysport is injected into 5 precise points between and just above the brows. Whenever you furrow your brows in confusion, while you are in deep concentration, or to help keep the sun out of your eyes, the muscles that allow you to make these movements pull at the overlying skin.
Over time, the skin between the eyebrows begins to crease when making these expressions. These creases and folds in the skin are referred to as dynamic wrinkles. Dysport works by suspending the movement of the treated facial muscles in order to reduce the appearance of dynamic wrinkles. The results of Dysport are temporary, yet long-lasting! You can have a smooth, more youthful appearance for up to five months!
We're proud to offer Dysport to our patients, so let us work with you to determine the right treatment regimen for you.
Connect with our San Antonio office today at (210) 714-5390. Or you can request a consultation online. We currently offer virtual consultations as well.
Dysport Benefits
FDA-approved treatment
Safe and effective at treating glabellar lines
Quick procedure
Long-lasting, natural-looking results
Fast treatment response when compared to other neuromodulators
Candidates
You may be an ideal candidate for Dysport treatments if you are a healthy adult between the ages of 18 and 65 experiencing dynamic wrinkles between the eyebrows. You should have healthy skin at the treatment site and you should avoid Dysport if you have severe allergies.
If you have realistic expectations for your Dysport treatments and are guided by a set of achievable aesthetic goals, contact us today to book your consultation with one of our experienced and knowledgeable injectors.
Your Private Consultation
Let the professionals at Alluring Aesthetics help you look and feel your best! 
During a meeting with an Alluring Aesthetics injection specialist, you will be encouraged to share your goals and expectations for your Dysport treatments. You will be asked to discuss your health and medical history, including any allergies, past neuromodulator treatments and the date of your last injection. Your injection specialist will examine your forehead, noting the degree of severity of the dynamic wrinkles. If the specialist working with you determines Dysport treatment is appropriate for your needs, they will work with you to schedule a time for your appointment!
Preparation
Preparing for Dysport treatment couldn't be easier! While every patient who walks into the doors at Alluring Aesthetics has different needs, generally, if you are a smoker, you will need to quit for about a week before Dysport treatment. Also, certain medications may need to be stopped or adjusted prior to receiving Dysport injections.
If you are cleared by your injection specialist, you may be able to receive Dysport injections immediately after your consultation – no preparation needed!
Procedure
At the time of your procedure, the specialist working with you will cleanse your forehead, including the space between your eyebrows. They will ask you to furrow your brows so they can easily locate the appropriate injection sites above and between your brows. Using an ultrafine needle, your specialist will inject precise amounts of Dysport into each of the 5 injection points. You may feel slight discomfort, similar to a quick pinch during the injections. Many patients report that this sensation is minimal and is well-tolerated.
That's it!
Once the treatment area is clean, you will be free to go about your day! About 15 minutes of your lunch break is all that's needed to get you on the path to wrinkle-free skin!
Recovery
Immediately following your Dysport procedure, your skin may be slightly red and tender. You may gently apply ice to the area to aid in reducing discomfort, but be sure to not apply pressure to the skin. Heat should be avoided for 24 hours after treatment. This means to skip the hot shower and time in the sun. Medicines such as aspirin and ibuprofen can cause bruising at the injection sites, so it is best to also avoid these for 24 hours. Your injection specialist will provide you with aftercare instructions during your appointment. Following these closely will ensure optimal results.
Results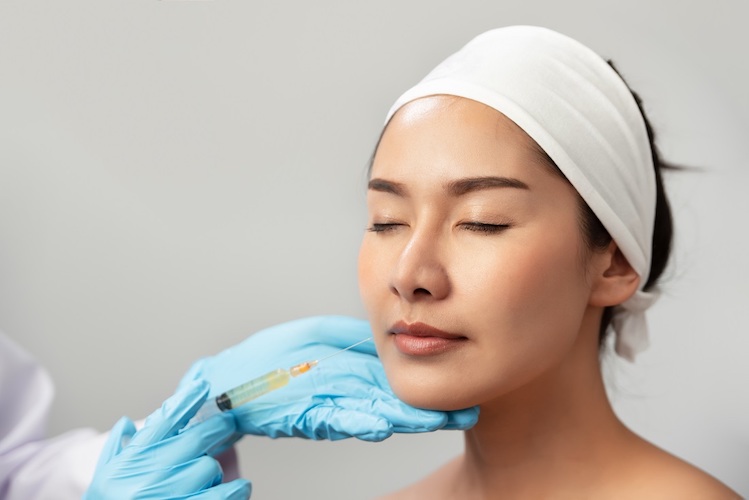 The final results of Dysport treatment may take two to three days to appear. Once you notice the subtle, yet transformative effect of Dysport, you will be able to bask in the impressive results for up to five months! At this time you may return to Alluring Aesthetics to receive follow-up Dysport treatment to keep you looking flawless.
We make every effort to provide our patients with outstanding service, care, and results. Take a look at our amazing reviews. We would love for you to be among our most satisfied patients. 
Complementary Procedures
As mentioned, Dysport can't treat resting wrinkles or wrinkles that come from photoaging. We recommend different treatments for these cases. Morpheus 8 can be a great treatment for deeper wrinkles. Lumecca Intense Pulsed Light (IPL) is another treatment we can use to treat sun-damaged skin.
If you'd like to couple your facial rejuvenation with body contouring for a full-body enhancement, we offer the innovative Evolve treatment.
Botox vs Dysport
You might be thinking, what are the differences between Botox and Dysport?
Both Botox and Dysport are neuromodulators that temporarily relax your muscles, leaving your skin with a smoother appearance. The difference between the two lies in the proprietary formulas they each use to process the raw material (botulinum neurotoxin).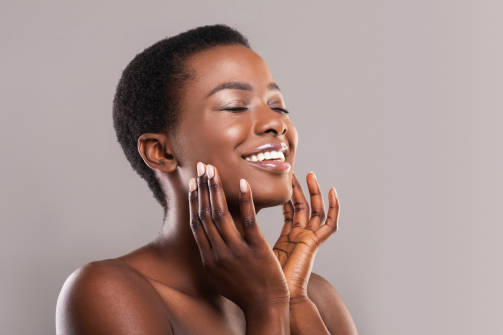 Botox is the first treatment that the FDA has approved to lessen the appearance of moderate to severe frown lines, forehead lines, and crow's feet. The treatment usually only takes minutes, and you'll be back to your normal routine quickly. Botox's results appear quickly—you may begin to notice them in as little as one or two days—but they're subtle, so you'll still look like yourself, only better. Full recovery usually takes 24 to 48 hours.
Dysport is a great treatment if you're hoping to focus on the area between your eyebrows, among other body locations. After just one treatment, which only takes 10 to 20 minutes, you could see improvement for up to 4 months. Dysport typically shows results quicker than Botox. Plus, the treatment comes with minimal downtime, so you'll be back to your routine before you know it.
How much does Dysport treatment cost in San Antonio?
Dysport treatment can be customized to you and your unique needs. A consultation with our expert team of medical professionals at Alluring Aesthetics will be the best opportunity to receive accurate pricing for treatment. We periodically offer special pricing for select treatments, so be sure to check our specials page often for ways you can save on Dysport!
FAQ
What is the difference between Dysport and Botox?
Both Botox and Dysport are FDA-approved neuromodulators for treating the vertical lines between the eyebrows. Botox is also FDA-approved for smoothing lines and wrinkles around the eyes (crow's feet) and across the forehead. 
While Dysport and Botox have similar functions, they should not be used as substitutes for each other, or other neuromodulators. Botox and Dysport may have different concentrations, making their dosages and methods of administration vastly different.
Is Dysport safe?
Dysport is an FDA-approved neuromodulator used for reducing the appearance of glabellar lines. This means that Dysport has been shown to be safe and effective when used as intended. Dysport, and other injectable treatments, should be performed by a trained and knowledgeable medical professional. Under the care of a trained injection specialist, you will be certain your care and safety are at the forefront of your treatment with us.
What are the procedures for administering Dysport safely?
Dysport, and every other treatment offered by Alluring Aesthetics, will not be performed on a patient without the appropriate consultation. Once we perform a thorough assessment of your health history and the treatment area, we will review the risks and benefits of the procedure to determine a patient's candidacy for their chosen treatment. We want you to feel safe and comfortable knowing you are in great care. By going the extra mile, we can administer Dysport safely and effectively.
Additional Resources
Small, R. (2014). Botulinum Toxin Injection for Facial Wrinkles. American Family Physician, 90(3), 168-175. Retrieved from https://www.aafp.org/afp/2014/0801/p168.html 
Nigam, P. K., & Nigam, A. (2010). Botulinum toxin. Indian journal of dermatology, 55(1), 8–14. https://doi.org/10.4103/0019-5154.60343
Cohen, J. L., & Scuderi, N. (2017). Safety and Patient Satisfaction of AbobotulinumtoxinA for Aesthetic Use: A Systematic Review. Aesthetic surgery journal, 37(suppl_1), S32–S44. https://doi.org/10.1093/asj/sjx010