Injections
Offered at our convenient location in San Antonio, TX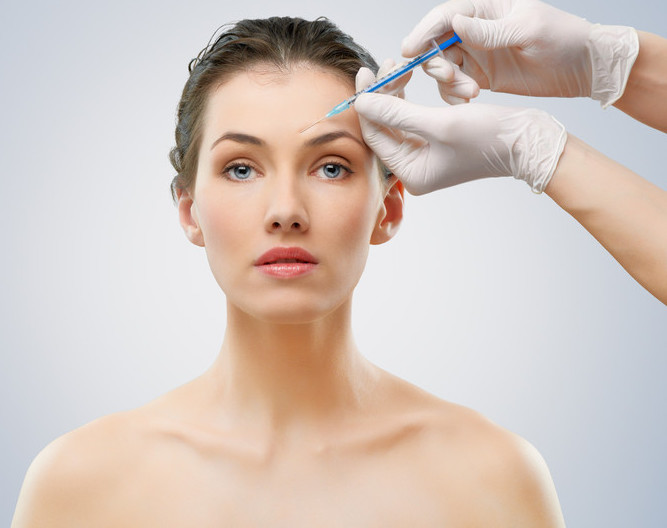 Cosmetic injections are a minimally invasive solution to treat moderate to severe wrinkles around the eyes, nose, forehead, and lips. While creams, lotions, serums, and supplements advertise age-restoring results, most of our clients say their results are limited (to say the least). But, with cosmetic injections like Botox and Dysport, patients see genuine, rejuvenated results that turn back the hands of time and bring out their natural beauty. Unlike other cosmetic injections like dermal fillers, Botox and Dysport are neuromodulators and are injected intramuscularly. Because dermal fillers and neuromodulators produce similar results but are administered differently, it is important to know which is best to achieve your desired results. Dr. Wendie Grunberg, the founding surgeon of Alluring Aesthetics, has the skills, experience, and resources necessary to help you look how you feel: young, vibrant, and full of life. For those interested in seeing how cosmetic injections can make their visage younger-looking, please schedule a personal consultation at our San Antonio offices. If you'd like to speak with us directly, please call (210) 714-5390.
Before and After Photos
How Wrinkles Form
As you age, you might notice wrinkles or fine lines appear seemingly overnight. They form parentheses around your nose. They make dash-like lines on the corner of your eyes and between your brows. They shape vertical lines on your upper lip. While we may feel ambushed by their sudden appearance, the process of forming these wrinkles has long been at work in your skin's internal structures. Our skin, as it is our body's largest organ, never really stops growing–at least not under the surface. In fact, as teenagers, our skin cells continually produce new tissue-forming fibers like collagen and elastin to keep up with our growing adolescent bodies. Collagen and elastin are essential to keep our skin's internal structure taut. But as we round out our teens and mid-twenties, the collagen and elastin production in these cells wanes. Without the continual replenishment of new molecules, existing collagen and elastin fibers weaken, losing their tension in our skin. While this process is intrinsic, factors like UV exposure, stress, poor diet, and smoking speed it up considerably.[1] With the fibers compromised, our skin starts to crease and wrinkle in common places of expression. The more we age, the less collagen and elastin support our skin has. By 50 years old, the average person has lost 30% of their natural collagen supply.[2] So, while they may feel like they appeared overnight, wrinkles and fine lines have been in the making for quite some time. 
About Neuromodulator Injections
To treat these wrinkles, medical professionals in the dermatological and cosmetic fields have used Botulinum toxin type A, a neuromodulator, since 1989. When administered properly by a trained medical professional, this neuromodulator paralyzes the target muscle underneath the surface wrinkles. The neuromodulator diffuses into the muscle tissue until it binds with the neuromuscular junction: the place where the muscle and nervous system exchange chemical messages to and from the brain. When the neuromodulator enters this junction in the tissue, it attaches to the protein-membrane responsible for acetylcholine production.[3] When our brain tells our muscles to flex or contract, acetylcholine is the chemical message exchanged at this neuromuscular junction. Botulinum toxin type A blocks acetylcholine from leaving the junction, interrupting that connection between the muscle and brain. In turn, the muscle is unable to move. This paralysis causes the outer skin to smooth and release its tension, causing moderate to severe wrinkles and fine lines to evaporate from your complexion. Once the neuromodulator organically absorbs into the muscle tissue after a couple of months, acetylcholine will be able to return to its courier route between the muscle and brain. 
About Botox
As the original cosmetic neuromodulator, Botox has long been a household name in this industry. Botox consists of Botulinum toxin type A. After administered, Botox organically absorbs into the tissue over time. Even with the introduction and explosion of dermal fillers for wrinkle treatment, Botox is still the most popular minimally-invasive cosmetic procedure with a 459% increase in procedures since 2000.[4] It retains this impressive status because it consistently achieves smoother, younger skin in patients of all ages. 
About Dysport
Debuting years after Botox, Dysport also uses Botulinum toxin type A to freeze muscles in place and diminish unwanted wrinkles. Unlike Botox, the formula is slightly different and less potent than Botox, causing Dysport to spread throughout the tissue quicker. For some patients, this results in slightly quicker results that last as long as Botox injections. Because the Dysport solution is less concentrated, it can spread to larger areas of the face like the upper brow or glabellar lines.
Facial Fillers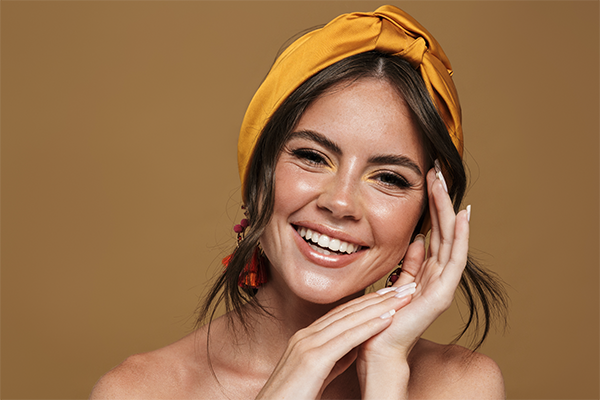 In addition to neuromodulators, Dr. Grunberg and her team are also proud to offer facial fillers to our San Antonio clientele. Unlike neuromodulators, facial fillers are injected directly into the dermis where they revitalize the skin's inner structures. Most of the products in our suite of fillers include hyaluronic acid: a natural substance in our skin that keeps our complexion hydrated and smooth. When formulated into a gel filler, hyaluronic acid adds noticeable volume to the treated areas. 
Sculptra
Sculptra is a new type of filler that uses poly-L-lactic acid instead of hyaluronic acid. When injected into the skin, poly-L-lactic acid triggers collagen production in the treated areas. Over the next couple of weeks, patients can expect to see results gradually appear as the new collagen fibers tighten skin and add more volume to the target area.[5]
Treatable Areas
Wrinkles and fine lines form in places of expression. When we smile, frown, raise our eyebrows, or squint, we activate the underlying muscles and cause the overlying skin to crease. There are many common places.
Crow's feet
Glabellar lines
Vertical lip lines
Forehead crease
Frown lines
Alluring Aesthetic's Dr. Grunberg
Dr. Wendie Grunberg has long committed herself to help patients achieve their idealized outward appearance. She believes in giving her patients the resources and expert care necessary to make them their most confident and happy selves. And she can't wait to do the same for you. With her skills, knowledge, and experience, Dr. Grunberg is proud to give her San Antonio clientele reliable results. The first step in this journey is to schedule a consultation at our offices to meet with Dr. Grunberg today!
Your Consultation
We will begin your initial consultation with a brief new patient intake form and a physical examination. This will help us learn about your desired aesthetic results and recommend the best treatment option. For those with unwanted wrinkles and fine lines, we will examine the trouble areas and note the condition of your skin. Next, we will explain how Botox and Dysport injections work and what to expect from them. Finally, you will select a date to return and receive your cosmetic injections.
Preparation
The best way to prepare is to follow the list of preparatory steps you receive during your consultation. It will include personalized steps to follow based on your unique treatment plan. There are two general steps that everyone should follow.
Discontinue any blood-thinning medications or supplements like aspirin, Advil, and ibuprofen. Botox and Dysport procedures only require a syringe, but when the blood is thinned, it can cause excessive bleeding from just one poke.
Come in without makeup or any cosmetic products on your skin.
Procedure
A cosmetic injection procedure is rather simple and straightforward. We will have you lie down comfortably with your head elevated. Because everyone's discomfort tolerance is different, we may apply a topical or local anesthetic to the target area(s). Next, we will administer the appropriate amount of the chosen neuromodulator into your target areas. If you have multiple areas, we will administer it to each of them. Before you leave our care, we will give you a list of aftercare instructions you should follow in the coming days. Because we only use a local or topical anesthetic, you will be able to drive yourself home and resume your daily activities!
Recovery & Results
After your treatment, the treated tissue may feel a little swollen and tender. This will subside in the coming days. After the injectable has taken effect, the skin will smoothen, and wrinkles will disappear. Many younger patients love this treatment because of its preventative effects for wrinkles and fine lines. You will notice smoother, younger-looking skin for the next few months before the solution absorbs into the body.
A Surgical Solution for Wrinkles
For those who want to see longer-lasting youthening results, you might be interested in learning about a facelift. A facelift is a surgical procedure where Dr. Grunberg repositions the facial structures while removing any hanging or excess skin. She makes a discreet hairline incision, so scarring is minimal. By repositioning the facial structures, she gives patients natural-looking results, avoiding that common "wind-swept" look people dread after cosmetic surgery. If you are interested in seeing you qualify for a facelift, please schedule a consultation at Alluring Aesthetics.
Cost
Since everyone ages differently, the amount of Botox and Dysport needed will vary. So, this means the prices will vary too. We will be able to give you a cost estimate during your consultation after we examine the severity of your wrinkles and fine lines. For those who have any questions, don't hesitate to call us at (210) 714-5390. If you would like to see how past clients' experiences have been, check out our reviews page! 
References