Gynecomastia
Offered at our convenient location in San Antonio, TX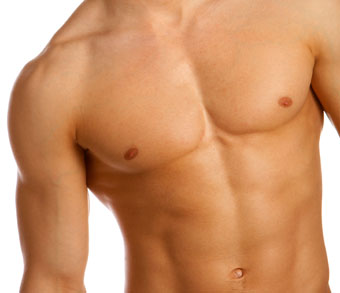 Gynecomastia is a medical condition in which men present with enlarged breasts (often derogatorily called "man boobs"). It's often caused by an improper balance of estrogen and testosterone in the body. This condition is best rectified through a male version of breast reduction. The surgery will remove excess fat and breast tissue, creating a more natural appearance in the male breast.
The population groups most prone to gynecomastia are infant males, pubescent males, and elderly males. This is because of normal changes in hormonal levels during these times. There are other causes, however, such as certain prescription medications. While it does go away on its own in some cases, this procedure offers an option if it doesn't.
If the patient is a good candidate, VASERlipo® can be used instead of surgery.
Most men recover in 1-2 weeks after the procedure. Costs vary from patient to patient. Our team would be happy to go over everything with you at your consultation, so call us today to get on the schedule.