Microneedling with Sculptra
Offered at our convenient location in San Antonio, TX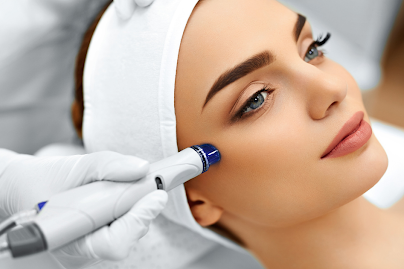 Microneedling with Sculptra is a combined approach that brings complete rejuvenation to a patient's facial appearance. While both procedures work on their own to stimulate collagen production in the dermis, their united efforts boost each others' effects, doubling their youthful benefits. Serums, lotions, and other topical products only treat superficial blemishes, never reaching far enough into the dermis to trigger fresh collagen production. Microneedling with Sculptra is effective enough to provide long-lasting results in one simple, non-surgical procedure. Because of their combined effects, Dr. Wendie Grunberg is proud to offer microneedling and Sculptra for her San Antonio clientele. With her host of other facial rejuvenating services, Dr. Wendie knows the right approach to help her patients look and feel their best. To begin the process of a rejuvenated appearance, please schedule a personal consultation at our San Antonio location. To reach our front desk directly, please call us at (210) 714-5390.
How Skin Loses Its Glow
To keep our skin wrinkle- and blemish-free, fibroblast cells produce bountiful amounts of collagen deep inside our dermis. Collagen is a tensile, robust protein that is a key component of the extracellular matrix: an intricate network of cells and fibers that provide structural support for all tissues and organs.[1] Collagen fibers form a triple helical structure in areas like our skin to provide unrelenting support and elasticity. In our youth, our body readily produces enough collagen to keep up with our growth while still keeping our skin youthful-looking and wrinkle-free. However, beginning in our twenties, our fibroblast cells produce fewer collagen fibers to refortify and reinvigorate the existing collagen. So, over time, these existing fibers start to break and, with fewer reinforcements on the way, they are unable to retain our skin's smooth appearance. Wrinkles and fine lines begin to mar our complexion. As we near 50 years old, we have lost 40% of our natural collagen supply and will end up losing 60% by the age of 65.[2]
Volume Loss
About Microneedling
Microneedling is a skin-safe procedure that creates micro-channels in the skin's surface to trick the body into a wound-healing response. When a wound occurs on any part of the body, the brain sends a number of restorative proteins and properties to begin repairing the damaged tissue. One of these restorative proteins is collagen. During the next two weeks, the body produces collagen at a remarkably rapid rate, reinvigorating the existing collagen fibers. Soon, new blood vessels form and bring even more restorative protein and growth properties to the affected area. After a microneedling session, you can expect to see healthier, glowing skin around two weeks after your procedure.
About Sculptra
How They Work Together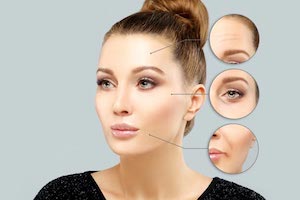 During a microneedling with Sculptra session, we begin by administering a topical anesthetic that will numb any pain or discomfort during the procedure. Then, we will use a microneedling pen to administer microneedles at different depths depending on the severity of the condition. More superficial blemishes only require shallower needles, while more severe blemishes call for deeper contact. We will work the microneedling pen across the entirety of the patient's face. Next, we will strategically administer Sculptra to trouble spots that have lost volume due to aging.
Treatable Conditions
With microneedling with Sculptra, we can treat a wide range of cosmetic conditions.
Fine lines
Deep wrinkles
Enlarges pores
Sun damage or uneven pigmentation
Visible scars
Candidates
For those interested, the first step is to schedule a personal consultation with Dr. Wendie at our San Antonio offices. If you are interested in microneedling with Sculptra, we do have a couple of requirements that will determine eligibility:
If you smoke or use any nicotine products, discontinue use a few days before your session. Nicotine disrupts the body's natural wound healing response and will hamper results.
Be sure to avoid any blood-thinning medication as these will cause excessive bleeding during your session.
Have no active viral outbreaks or cystic acne as the microneedles will worsen the reaction.
Personal Consultation
If this is your first time visiting us, we will perform a brief new patient intake interview and a physical examination. We will listen to your cosmetic concerns and note troublespots. Then, we will answer any questions you may have about microneedling with Sculptra. For some patients, we might recommend microneedling with platelet-rich plasma (PRP) instead of or in addition to Sculptra. We will determine with you which approach is best. We will explain how a basic microneedling procedure works and what type of expectations you can have from this. Then, we will schedule a time and date for your appointment. In the meantime, follow this list of preparatory steps to ensure the most successful results.
Preparation
To prepare for your microneedling with Sculptra, we recommend that you follow these steps:
Plan the afternoon off. The session is quick and easy, but you will be a little red and pink from the procedure.
Come to our office with a clean face. Any topicals or make-up products will interfere with the microneedling device.
Don't plan on taking any blood-thinning pain medications. If you need help with managing lingering discomfort, speak with one of our nurses about pain management resources.
Recovery & Results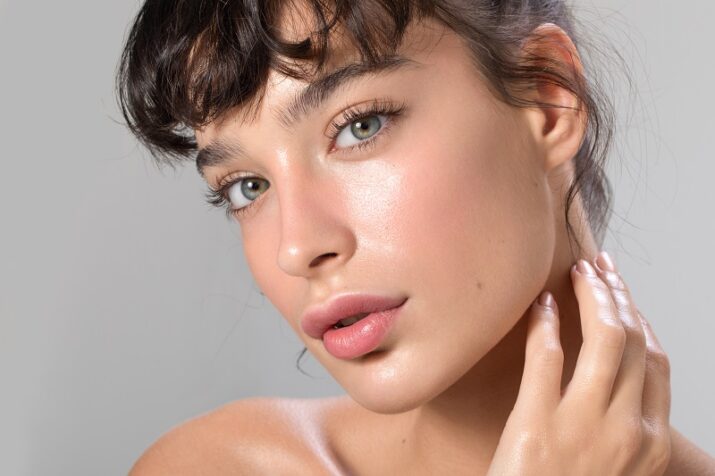 Other Facial Rejuvenating Procedures
For those interested in more permanent, longer-lasting results, you might consider undergoing a simple surgical procedure to treat wrinkles, fine lines, and folds. To restore a patient's younger appearance, Dr. Wendie uses a facelift procedure. During a facelift, Dr. Wendie makes discreet incisions around the patient's hairline. From here, she undermines the skin and adjusts the facial muscles and soft tissue structures to rest at a higher position on the face. This step helps ensure that the patient avoids having that "windswept" appearance. Next, Dr. Wendie gently pulls back the excess skin tightly, smoothing out wrinkles and fine lines. After she excises the overlapping tissue, she sutures the incisions closed. Recovery after a facelift will take around two weeks to be "restaurant ready."
How Much Does Microneedling with Sculptra Cost in San Antonio?
During a microneedling with Sculptra procedure, we treat a wide array of cosmetic concerns as well as use differing amounts of Sculptra to achieve the patient's desired appearance. These factors contribute to the total cost of the procedure. We will discuss and determine the price for your procedure during your consultation. If you have any questions, feel free to call us at (210) 714-5390. If you would like to read about past patients' experiences, visit our reviews page by clicking here!
References