Lip Fillers
Offered at our convenient location in San Antonio, TX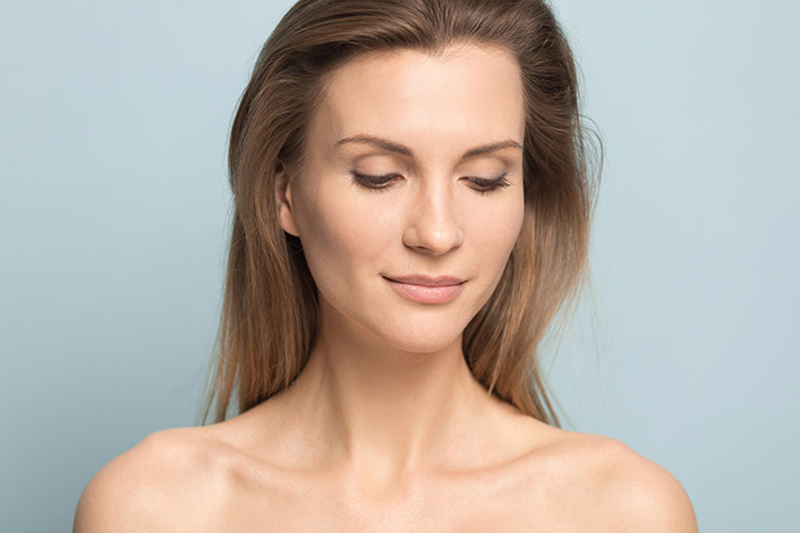 Lip fillers are specially formulated injections that smooth out wrinkles and increase the volume of the lips. This procedure is a non-surgical, minimally invasive solution for those born with thin lips or who have noticed a significant loss of lip volume over time. But it's not magic. It's science! Lip fillers contain hyaluronic acid, a naturally occurring rejuvenator that plumps and firms the lips.
With fuller, luscious lips, you'll be able to enjoy a rainbow of lipsticks, glisten with gloss and enjoy trendy matte shades without looking drawn-on. Full lips convey youth, fertility, sensuality, and beg to be kissed! Don't be lonely in the Lone Star State. Make sure that your lips are the most noticeable feature of your face- for all the right reasons. Alluring Aesthetics offers a wide range of fillers that target different problem areas of the lips. Let Dr. Wendie Grunberg help your lips along with expert artistry. Contact her San Antonio office at (210) 714-5390 and set up a personal consultation today.
Fill'er up!
Before & After Photos
Before and After Photos
How Do Lip Fillers Work?
According to the American Society of Plastic Surgeons, lip fillers work quite a bit! Over 2.7 million filler procedures were performed in 2019 alone, making this the 2nd most popular non-surgical cosmetic procedure after Botox. [1] Many women (and men) turn to lip fillers as a convenient, minimally invasive way to plump and rejuvenate thin, wrinkled, and tired-looking lips. Lip fillers are an excellent solution for those with naturally thin lips or those who have noticed a difference in their lips over time. Dr. Grunberg can sculpt a sensual mouth and put some power back in your pout.
Hyaluronic Acid
Lip fillers are injectable gels that contain hyaluronic acid. Hyaluronic acid is a naturally occurring substance in the human body found in skin, connective, epithelial, and neural tissues. It plays a variety of roles in our bodies, and it has the incredible ability to bind to 1,000 times its volume with water. In humans, the amount of naturally occurring HA in the skin decreases with age. [2] Restoring HA to the skin allows it to hold hydration, restoring volume and improving our skin's texture. It's no wonder that this powerful ingredient has become the buzzy new addition to many skincare products. HA fillers also stimulate the natural production of collagen in the skin – another material in short supply for aging skin. So, while you get to enjoy the immediate results of your fillers, you can also look forward to gradual improvements over time as your collagen production is ramped up.
You've Got Options
You've probably heard about Juvederm and Restylane. These are wildly popular fillers that get their plumping power from HA. Alluring Aesthetics offers them both, and each of these brands offers specific formulations designed to treat different areas of concern. They're each FDA-approved and have proven results in clinical studies that last up to 18 months. [2] Dr. Grunberg will be able to recommend the right filler for you.
Alluring Aesthetics offers the following fillers for lip rejuvenation:
Juvederm Ultra for lips
Juvederm Volbella for fine lines around the mouth
Juvederm Vollure for lips
Restylane Silk for lips
Benefits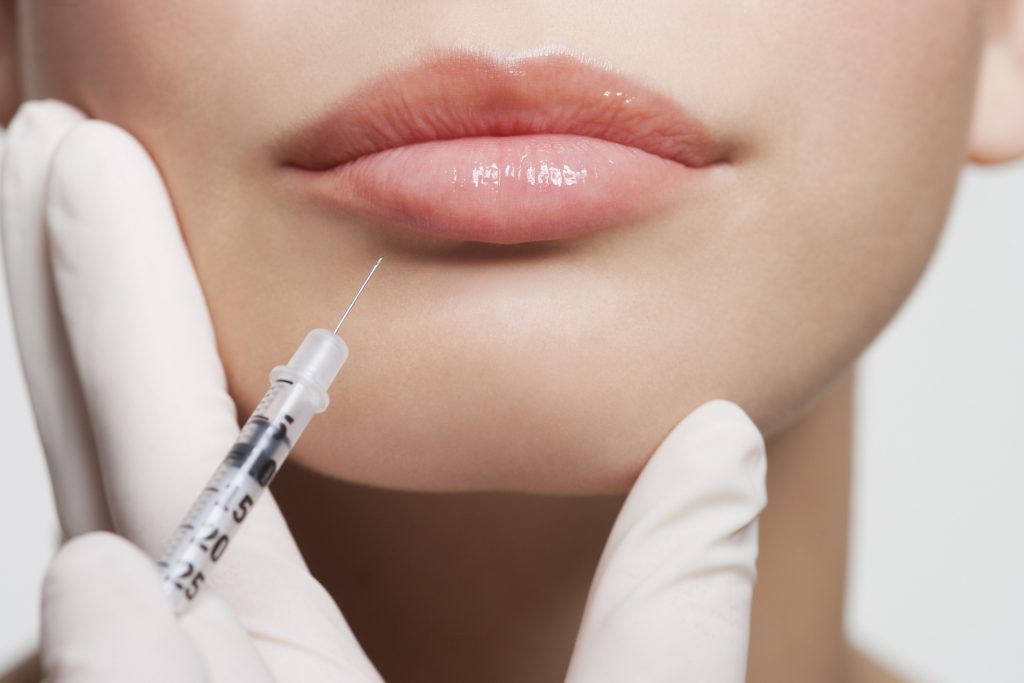 As we age, the fat in our lips and face becomes depleted (sadly not always the case for other areas!), and lips become thinner. [3] At the same time, the border of the "vermilion," the reddish skin of the lips, loses definition. [4] This also contributes to the appearance of pinched, faded lips. When you also consider the accompanying wrinkles that can line the mouth during aging and creep into the lips' surface, it's no wonder that this is such a popular procedure. Treating these symptoms can turn back the clock.
Candidates for Lip Fillers in San Antonio
Lip fillers are for patients over 21 years old (If you're under 21, don't worry, your time will come!) who are in good physical health and not currently pregnant or breastfeeding. Dr. Grunberg will let you know whether lip fillers are for you during your personal consultation. She'll need to learn about your medical history, allergies, prior surgeries or procedures, and whether you've experienced any infections or inflammation of the skin or lips. You can read the reviews of other patients who were happy to give more than just lip service to Dr. Grunberg's fabulous abilities.
Personal Consultation
Dr. Wendie Grunberg is a double board-certified plastic surgeon who has a passion for aesthetics. During your personal consultation, she'll get to know you, your lifestyle, and your lips! Depending on your anatomy and goals, Dr. Grunberg will recommend the right kind of filler and discuss which specific areas of the lips would benefit most from filler injections. She'll create a customized plan to sculpt uniquely enhanced lips. Based on the type and amount of filler required, she'll also be able to give you an accurate price quote and all the other information that you'll need to be perfectly prepared for your sexy new pout.
Preparation, Procedure, and Puckering Up
The team at Alluring Aesthetics is looking forward to your visit. Lip filler injections are quick, convenient, and typically take under an hour. You'll receive a topical anesthetic to numb the injection sites, so you shouldn't feel a thing. Your filler or fillers of choice will be placed in just the right spots, and before you know it, you'll be enjoying smoother, fuller lips and out the door. While most people experience light bruising and swelling after their filler injections, they're usually able to go about their day as usual, although it is recommended to avoid any strenuous activities for the next 24 hours.
Results
Talk about instant gratification! Patients are usually able to see their results right away. While you may experience a little extra swelling, soreness, and mild bruising for the next few days, these side effects are temporary. Your soft, plump, smooth lips will last between 6-18 months, depending on the type and amount of filler.
Complementary Procedures
Lips Aren't the Limit
While you're taking years off your lips, why not help out the rest of your face? Strategically placed Botox can eliminate the appearance of forehead lines, crow's feet, or the dreaded "bunny wrinkles!" Botox is the #1 performed non-surgical cosmetic procedure and has been for years. [1] Patients love how Botox relaxes the muscles that cause pesky lines and wrinkles to appear, and like lip filler injections, there is an extremely low rate of side effects. Botox injections can take years off your appearance and help you project a calm, professional and confident demeanor. Dr. Grunberg and her team at Alluring Aesthetics can help you pinpoint the areas that can benefit from Botox and administer your beautifying Botox in the same appointment as your lip fillers.
Helping Hands
We know that hyaluronic acid fillers are a godsend for aging, thin lips, but did you know that this powerful cosmetic can do wonders for your hands? Special formulations of this HA filler are also used for hand rejuvenation. Your hands are one of the most noticeable parts of your body, and can be a dead giveaway of your age. If you've been bothered by unsightly veins, crepey skin, and prominent bones and tendons on the backs of your hands, these fillers are just the ticket. Your hands do so much for you every day. Why not treat them to firm, youthful skin, and treat yourself to an instant confidence boost?
How Much Do Lip Fillers Cost in San Antonio?
Dr. Grunberg firmly believes that every procedure she performs is bespoke to the patient. Your expectations, hopes, and of course, your lips, will determine the type and quantity of filler, and the cost. You'll be given an estimate during your consultation, and the chance to learn about other options and procedures to complement your new look. Be sure to follow Dr. Grunberg on Instagram to learn about special offers @alluring.aesthetics_
FAQ
Are lip filler injections painful?
A topical anesthetic is applied to numb the injection sites, so while you may feel a little pressure during the procedure, you won't feel the needle. Plus, most hyaluronic acid lip fillers contain lidocaine, which will also help eliminate discomfort.
How long do lip fillers last?
Most lip fillers last from 6-18 months. That seems like a wide range, but your results' duration will depend on the type and amount of filler injected and your personal biology. However, because hyaluronic acid stimulates collagen production under the surface of the skin, you can expect gradually smoother, firmer lips as your body gets to work rejuvenating from the inside out.
References