Cold Hard Facts About CoolSculpting
Offered at our convenient location in San Antonio, TX
The Popular MedSpa Procedure Doesn't Deliver as Advertised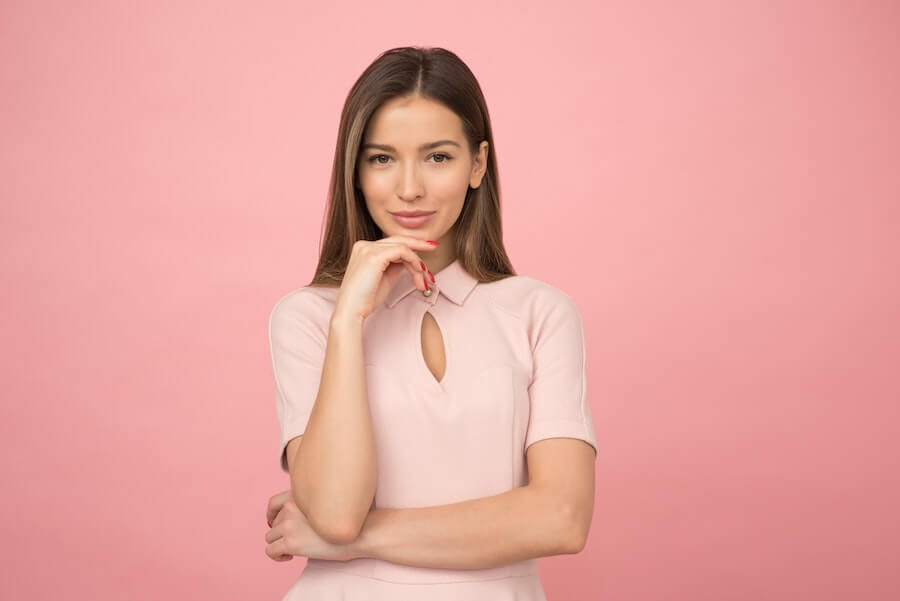 CoolSculpting is a non-surgical body contouring procedure with some chilling secrets that are not so well known. The procedure leverages a crude cryolipolysis technique to eliminate stubborn pockets of fat from unflattering areas of your body. In cryolipolysis, a suction-guided, CoolSculpting applicator unceremonious grips your targeted rolls in its freezing cold, stainless steel, vacuum-powered embrace. Some medical spas continue to offer CoolSculpting even as their own clients complain that the much-downplayed discomfort and side effects associated with the procedure are more intense than they were led to believe.
A common complaint of the RealSelf community is that CoolScupting does not deliver the results the national marketing campaign has promised.
RealSelf is an online community of plastic surgeons and their patients who share their knowledge and aesthetic experiences on the platform. Over 100 RealSelf respondents said that CooSculpting is "Not Worth it," especially when the cost of multiple CoolSculpting sessions start to add up. The cold hard facts are that it is in many MedSpas' best interests to continue offering the procedure because CoolSculpting's slick, corporate-backed advertising has been very effective at raising awareness and generating interest. But some vocal CoolScuplting casualties have become vocal in their efforts to oppose an abundance of misinformation that seems to be circulating about the popular procedure.      
Freezing/Coolsculpting/Cryolipolysis is NOT a simple procedure like I was told. Ask about any side effects that are really involved. I would NOT have ever done this if I knew what I know now. Go for word of mouth ONLY. Don't just rely on good reviews, bad reviews can be removed. Trust your gut. It's very overwhelming with the sheer amount of providers there out there these days. 

CoolSculpting Review, RealSelf 6.Sep.2020
Alluring Aesthetics is San Antonio's most trusted source for premium cosmetic procedures. All the coolest people in town know to contact us when they want to appear their most alluring. Our scores of shimmering reviews are a vindication of our consistent 5-star service. Call us at (210) 714-5390 and schedule your confidential consultation. We now offer Virtual Consultations for patients who prefer to conduct some of their business remotely.
CoolSculpting Complications  
Pain and numbness for up to a month
Skin discoloration and hyperpigmentation
Reduced range of motion in treatment area
Dry mouth following procedures involving the chin or neck
Frostbite and freeze burns
Dizziness, light-headedness and nausea
Painful, hardened tissue in the treated area
Unflattering changes in fat layering
Bewildering Benefits?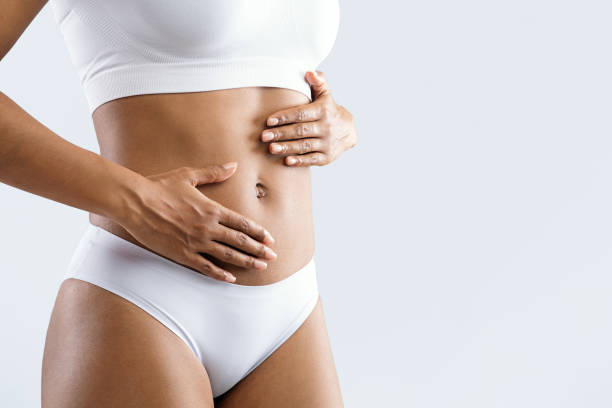 Some fat accumulation is particularly resistant to the benefits of diet and exercise. For issues such as these, many misguided people have sought CoolSculpting as a non-invasive option for fixing their figure without the commitments that come with surgery. Now, CoolSculpitng's corporate lords would certainly like for you to believe that you're saving time and money by going the non-surgical route with cryolipolysis-assisted body contouring. Unfortunately for many dissatisfied patients, the real numbers don't cooperate with the company line. CoolSculpting's subtler (some say non-existent) results often require two or more sessions—at least!—to achieve acceptable outcomes. While a single CoolScupting appointment can be less expensive than Liposuction or a Tummy Tuck, CoolSculpting sessions are typically scheduled two or three at a time; in total, they can end up costing quite a bit more than surgery. All that may be noticeably lighter when your CoolSculpting snow job is over, is your wallet. 
Is CoolSculpting Worth the Money?
The "CoolSculpting Craze" is certainly hard to ignore. However, when you take a closer look at what patients are actually saying about the procedure, another narrative begins to take shape behind CoolSculpting's misleading social media sheen. Patients appreciate Dr. Grunberg's straightforward, no-nonsense approach. She's not afraid to tell people what she thinks! That's why she urges her patients to investigate the Evolve body contouring system. Evolve employs advanced, esoteric radiofrequency (RF) and electromagnetic energy to remodel skin, treat cellulite, and improve muscle tone. The energy-based technique gently smooths and sculpts the body's bulging "problem spots" without ever making physical contact with the skin. Evolve's cutting-edge electromagnetic tech makes CoolSculpting's imprecise approach and frigid embrace seem like a relic from the ice age.
Side Effects Are Not Cool
The current clip of CoolSculpting's marketing blitz is anything but glacial in its breakneck pace. But many people, in the rush to try something new, neglect their due diligence. CoolSculpting is not for everyone. Dr. Grunberg believes that the best value comes from matching the ideal patient with the perfect procedure for their specific circumstances.
CoolSculpting's Collateral Damage 
Tugging and pinching at sensitive skin from CoolSculpting's cold, metal applicator paddles
Persistent pain and lingering stinging that lasts for up to two weeks
Redness, swelling and bruising at treatment site
Your Private Consultation at Alluring Aesthetics
Dr. Wendie Grunberg wants to help you live your best life. That's why clear and explicit communication is at the foundation of everything we do at Alluring Aesthetics. Your confidential consultation is when we'll begin to learn your story so that we can pair each patient with his or her perfect procedure. 
Alluring Aesthetics defines "value" as the shortest distance between the patient and their aesthetic goals. Because body contouring is bespoke to the individual, we may recommend one of CoolSculpting's many alluring alternatives, like the versatile Evolve body sculpting system.
How Do I Evolve?
Evolve Tite – tightens lax skin
Evolve Trim – treats mild cellulite
Evolve Tone – firms and tones abs, buttocks, legs, and arms
Preparation & Procedure
CoolSculpting commences with an unsettling rush of painful pinching and uncomfortable cold as the attending medical professional places its freezing metal applicators in place. Like the tangled tentacles of an arctic octopus, CoolSculpting cinches rolls of fat and skin at your belly, thighs, love handles, etc., in the icy vice grip of its sub-zero applicator clamps. A vacuum force grips your skin for stability.[3] Many people find the sudden suction followed by the stabbing cold they experience at the CoolSculpting procedure's outset to be the most uncomfortable part of the process. 
What is the Evolve Body Contouring System?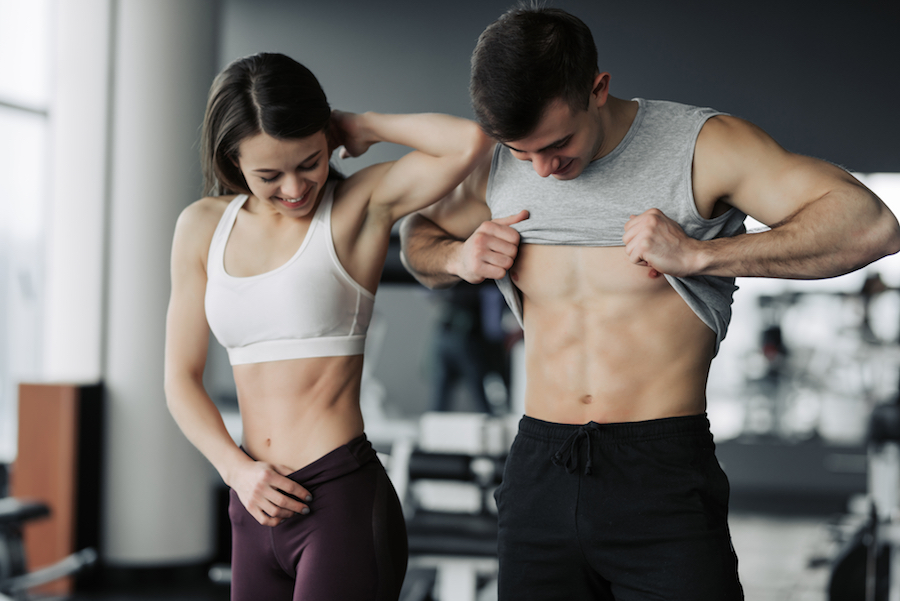 Evolve is the next step in non-invasive body sculpting technology. Dr. Wendie Grunberg proudly provides the Evolve RF body contouring system as a high-tech alternative to CoolSculpting's crude, cold approach. The Evolve system leverages majestic radiofrequency and undulating waves electromagnetic energy to remodel skin, treat cellulite and tighten muscle tone. The system includes three different devices, each targeting a specific concern on the body.
You'll love your electric new look, courtesy of Evolve. Unlike CoolSculpting's cold and lifeless lackluster results, Evolve smooths skin while fat and cellulite fade away. Even better, the device delivers electromagnetic pulses to the muscle tissue and creates supramaximal muscle contractions to carve your abs, build your buttocks and fashion your frame better than any workout.
How Much Does CoolSculpting Cost in San Antonio, Texas?
When it comes to any cosmetic procedure, accounting for the cost is different than adding up the price. Included in CoolSculpting's cost is its impact on your busy schedule, your personal comfort and your overall sense of wellbeing. The quality of your results should also figure prominently in any cost-benefit analysis. CoolSculpting's relentless advertising onslaught positions the procedure as a low-cost alternative to liposuction surgery. But a chilling comparison of the eventual outcomes reveals you will spend nearly as much over the course of multiple CoolSculpting sessions you might for VASER Hi-Def Liposuction's chiseled, eye-popping results.  
At your private consultation, Dr. Grunberg will be there to help you craft the aesthetic strategy that is best suited to your circumstances. Consider our Brilliant Distinctions Rewards Program to make the most of your aesthetic investment.
FAQ
How long does CoolSculpting last?
CoolSculpting provides long-lasting body contouring results for patients seeking a non-surgical solution to bothersome bulges of unflattering fat. Once fat cells are removed from the body via cryolipolysis, they cannot come back. You will still be perfectly capable of gaining weight, however. The most successful CoolSculpting patients see the procedure as the start of a new chapter in their life. They are able to use the procedure's remarkable results as an encouragement to pursue healthier habits moving forward.
References
Ingargiola, M. J., Motakef, S., Chung, M. T., Vasconez, H. C., & Sasaki, G. H. (2015). Cryolipolysis for Fat Reduction and Body Contouring. Plastic and Reconstructive Surgery, 135(6), 1581–1590. doi: 10.1097/prs.0000000000001236
Coleman, S. R., Sachdeva, K., Egbert, B. M., Preciado, J., & Allison, J. (2009). Clinical Efficacy of Noninvasive Cryolipolysis and Its Effects on Peripheral Nerves. Aesthetic Plastic Surgery, 33(4), 482–488. doi: 10.1007/s00266-008-9286-8
Derrick, C. D., Shridharani, S. M., & Broyles, J. M. (2015). The Safety and Efficacy of Cryolipolysis: A Systematic Review of Available Literature. Aesthetic Surgery Journal, 35(7), 830–836. doi: 10.1093/asj/sjv039